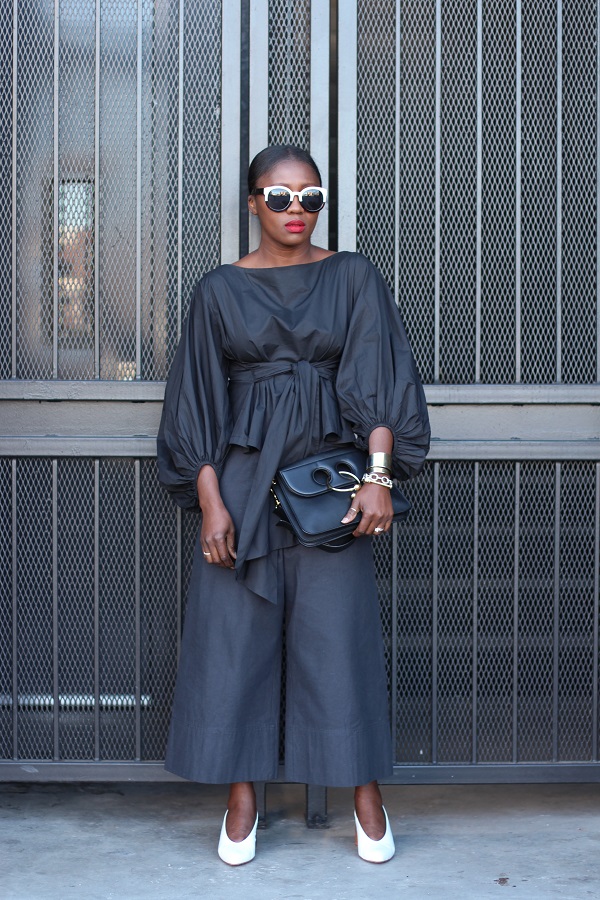 10/10/2016
All Black// On White Blocks
Black blouse | Black high waist pants | Black bag | White Block Heels, Here & Here | Sunglasses | Arm candy: Gold cuff, Silver link bracelet, bracelet | Lips: Nars Mysterious Red
Hello beautiful people,
I hope all had a wonderful weekend.
Staring the week in this all black look, and this statement sleeve top.
Statement sleeves are definitely trending this season, and I for one is quite excited about that.
I love how chic, cool and architectural many of the pieces incorporating this trend are, and they aren't too overwhelming to deter many of giving the trend a try.
I styled my top more on the simple side today with this all black look and added a contrast to the look with my while block shoes. You can pair this same top with skinny jeans and high heels for a casual sleek look.
Well, off I go.
I hope to see you here again soon.