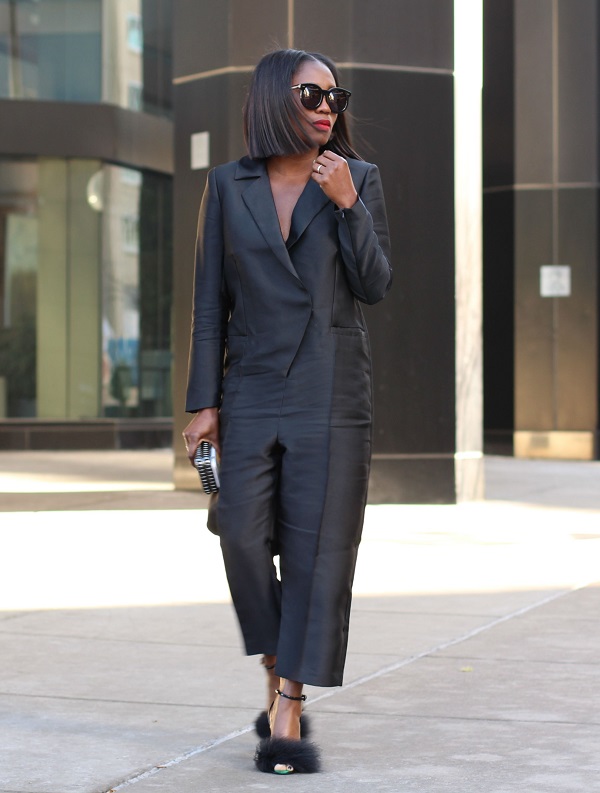 12/26/2016
All Black // Tuxedo
Happy Monday all!
I hope you all had a wonderful Christmas holiday.
I had a relaxing time at home with the hubby, watched a few holiday movies and had some yummy food, it was quite chill and wonderful.
I can't believe it's just a few days till 2017, 2016 has been a very interesting year and I am so excited to start a new chapter in the new year.
Sharing another all black number with you today, a perfect look for those still undecided about what to wear for NYE, but it's also a great option instead of a LBD. I love the cut and simplicity of this jumpsuit, it's just perfect for many functions and can transform well from day to evening.
I accessorized with a pair fun feather embellished heels and faux snake clutch for added texture to an otherwise clean look.
Well, off I go!
Shopping Links:
Have a wonderful day!
Xo,
Ranti