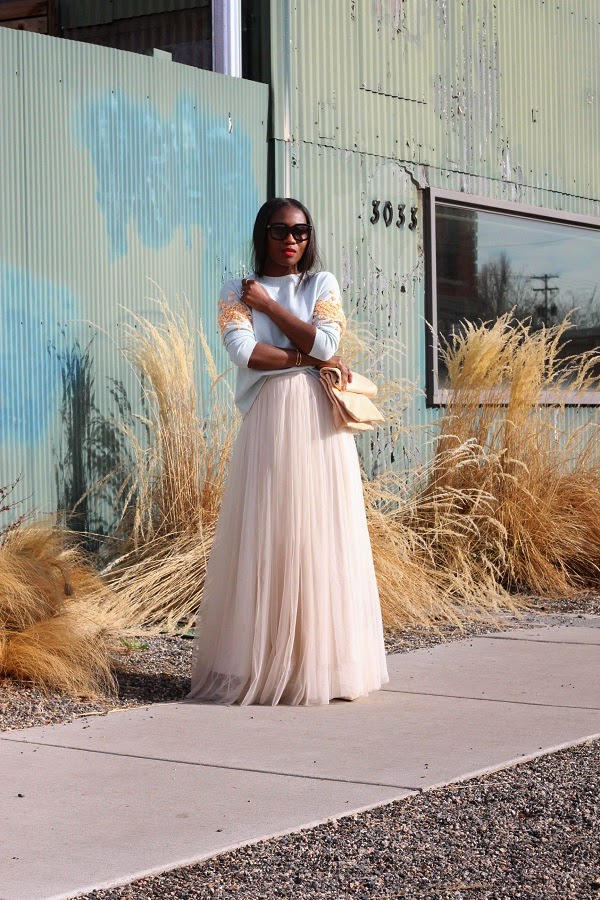 04/01/2015
Anniversary & Tulle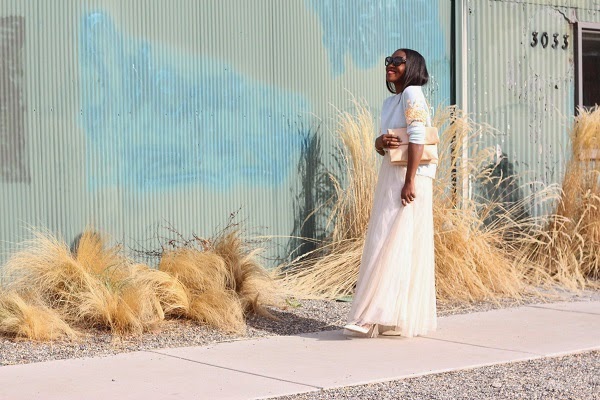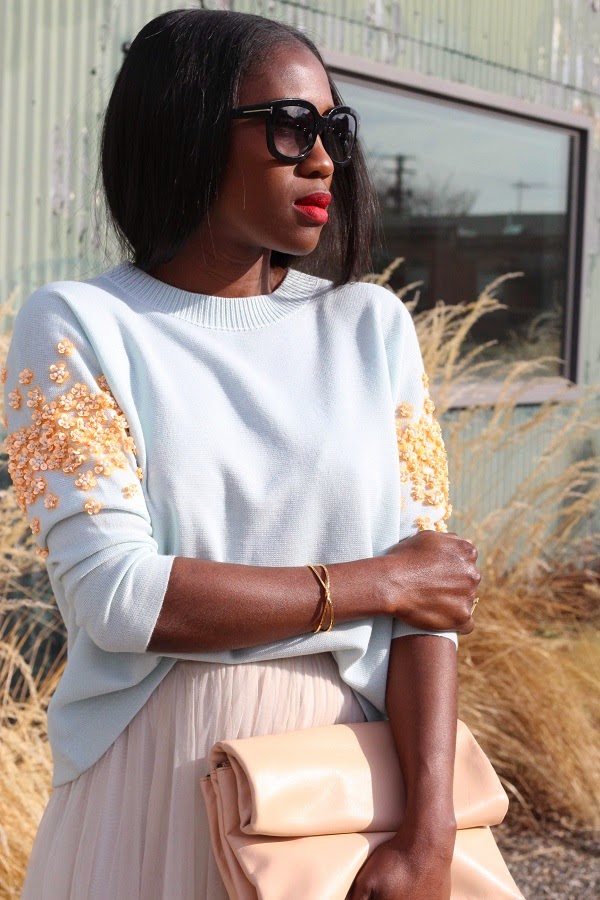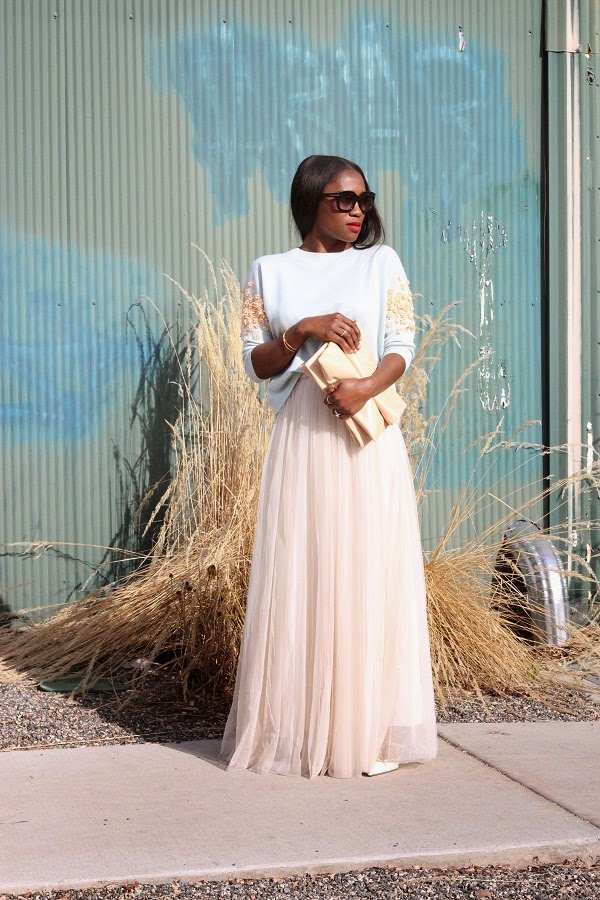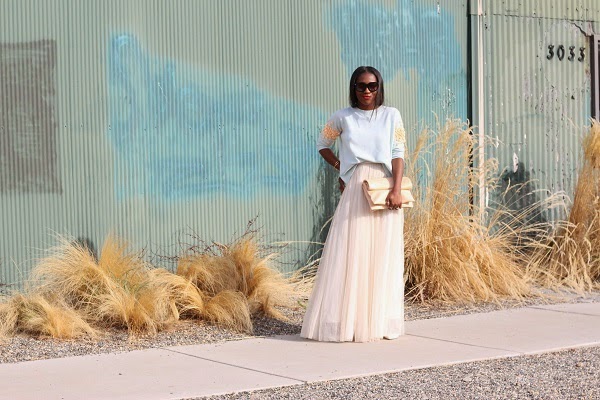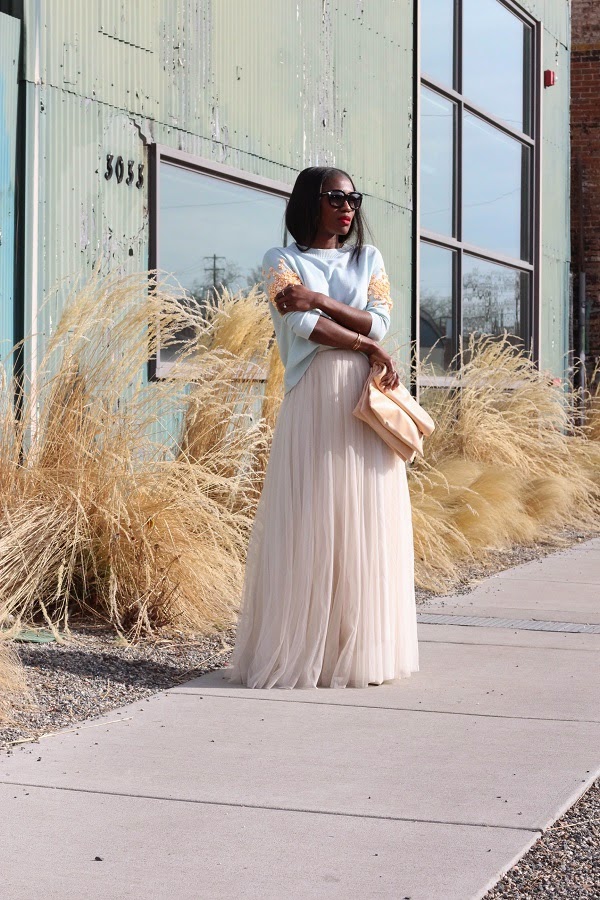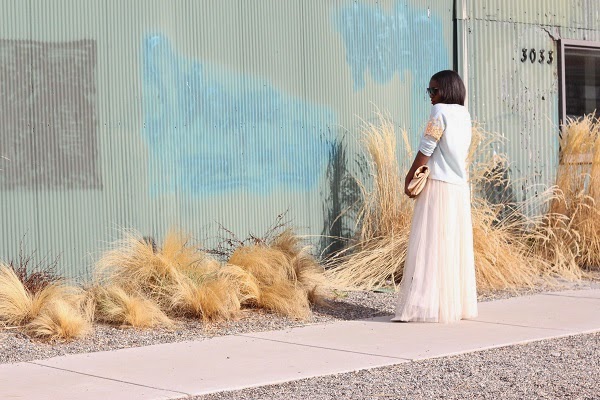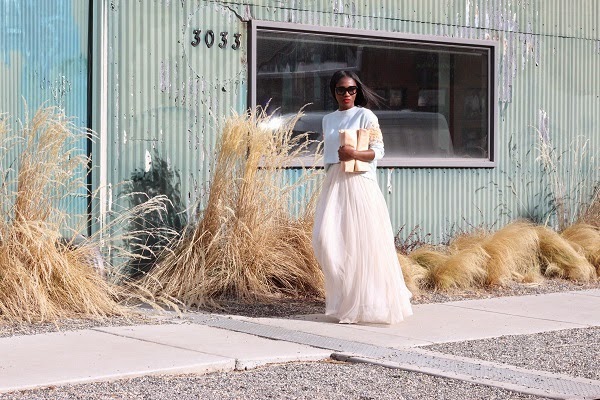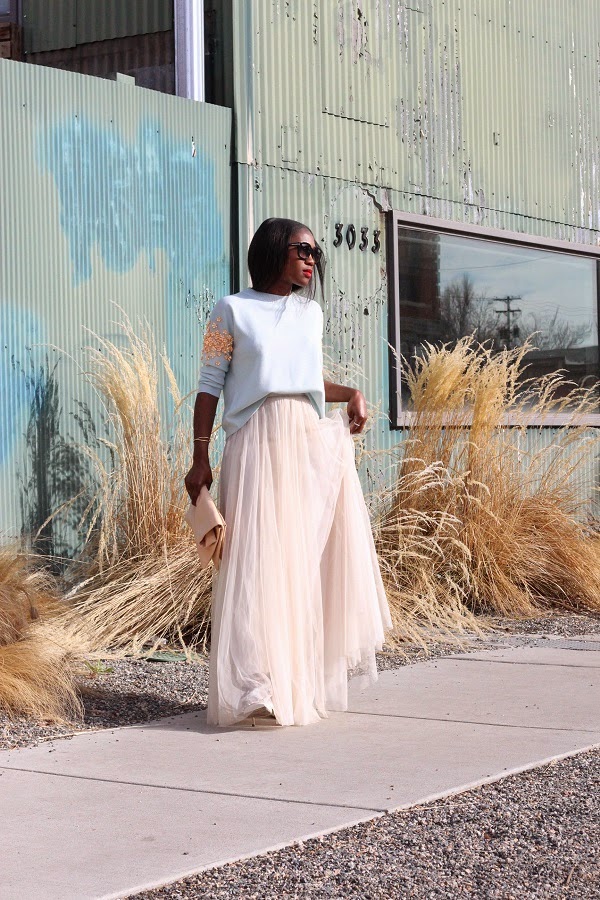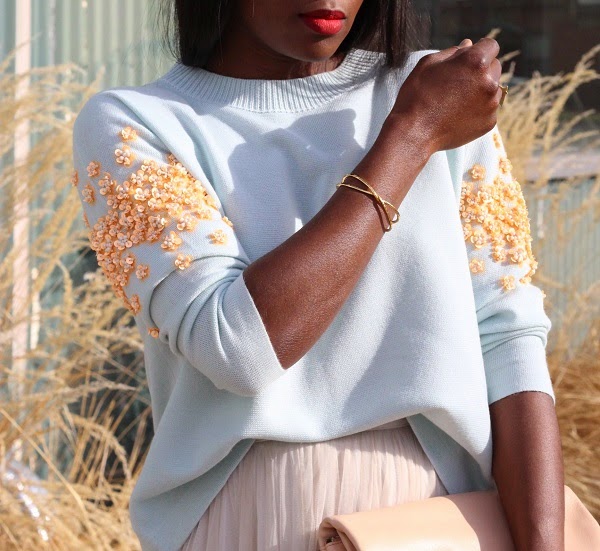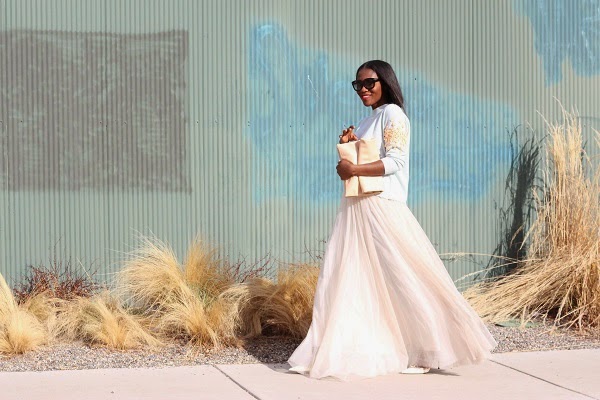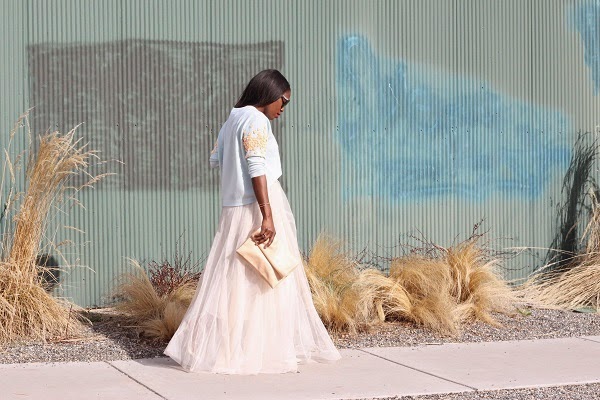 Sweater: J.Crew
Skirt: Needle & Thread, & Here, short Version Here & another option Here
Clutch: Celine, Similar Here
Shoes: Valentino
Sunglasses: Tom Ford
Bracelets David Yurman, Vita Fede, Gorjana & The Peach Box , Similar Here
Watch: Michelle Watch, Face & Strap
Ring: Kohls & David Yurman
Lips: Nars Dragon Girl & Nars Heat Wave Lipstick
Happy Wednesday all,
Happy April fool's day.
4 years ago today, I met the love of my life, a person I hoped for yet thought would never come.
I wanted a wonderful, funny, kind, smart, intelligent and compassionate man, Ben is that and much more and I couldn't be happier that we found each other on that day.
Ironically, we met on April Fool's day but his love is no joke to me and I'm so excited to announce that on 10.10.15, I'll be walking down the aisle to meet and stand alongside my future husband.
So, in true Ranti fashion, while recently celebrating, of course a tulle skirt had to be a part of the occasion. I love this look as it's romantic, fun and very spring appropriate.
Don't you agree?
Well, off I go.
Thanks for stopping by,