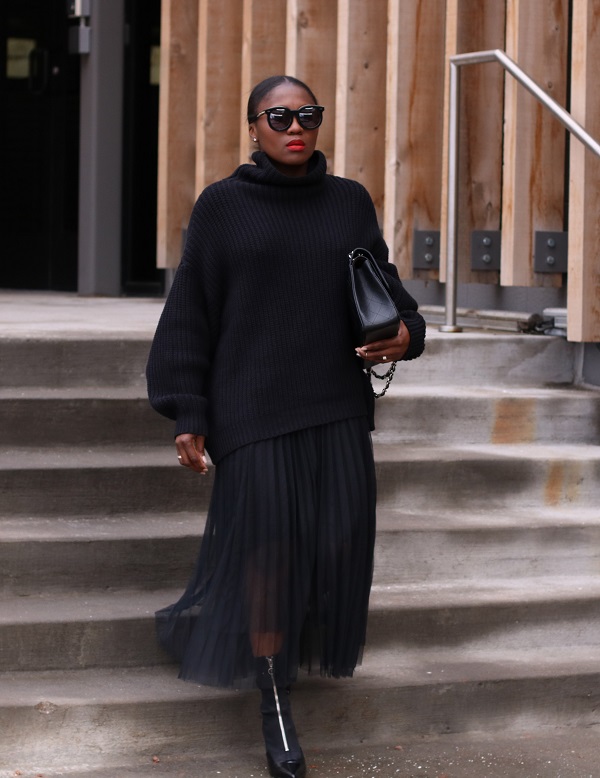 01/22/2018
Balancing Blacks & Textures ||
SWEATER | BLACK PLEATED SKIRT | BLACK SOCK BOOTIES & HERE | BLACK BAG | BLACK SUNGLASSES
A black oversized sweater over a feminine black pleated skirt… a well intended monochrome look to start off the week. This is an uncomplicated and easy look filled with texture and balanced proportion. My black sock booties deliver additional balance and detail, finishing the perfect anytime look.
I'm absolutely in love with these sock booties. Why did it take me so long to get a pair? Who knows but I'm glad I found this pair, so sleek and comfortable.
Happy Monday darlings!
xx, R