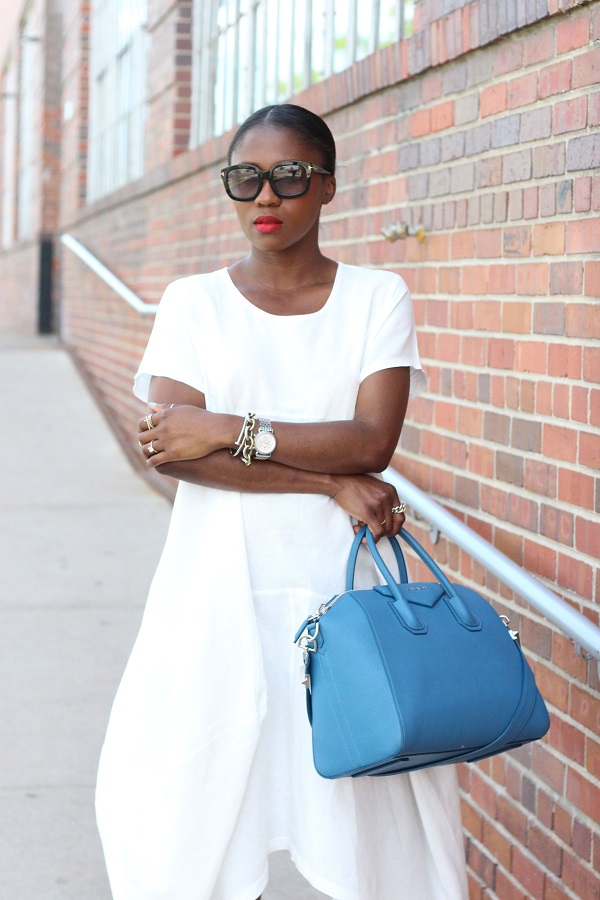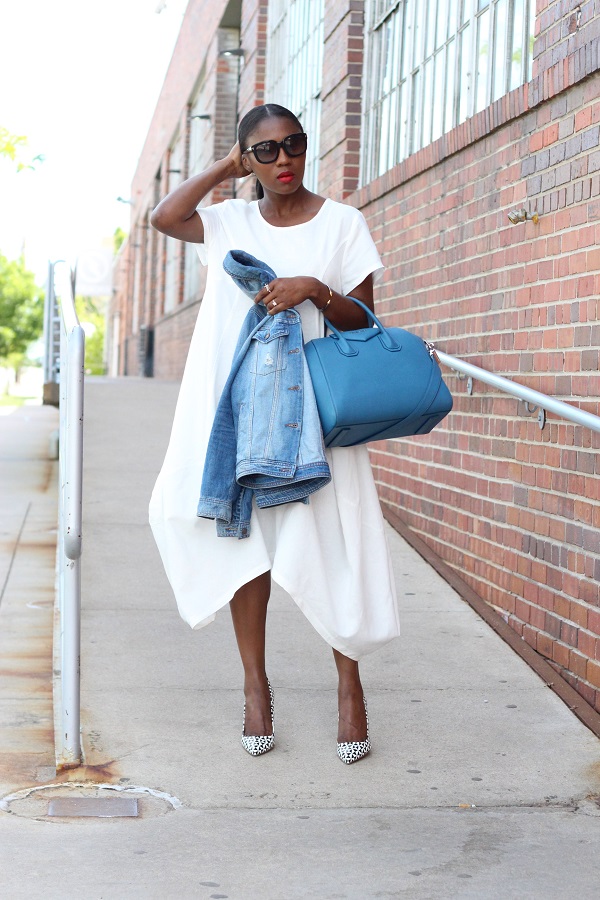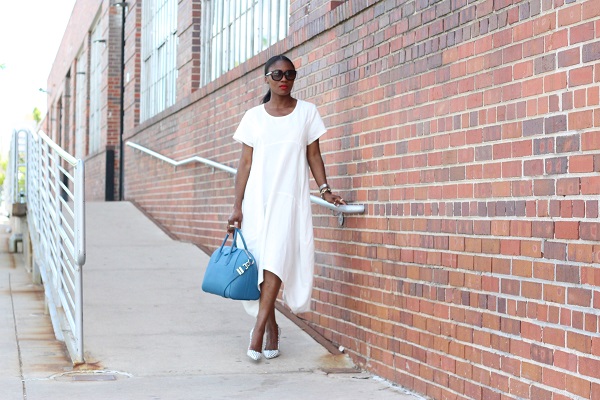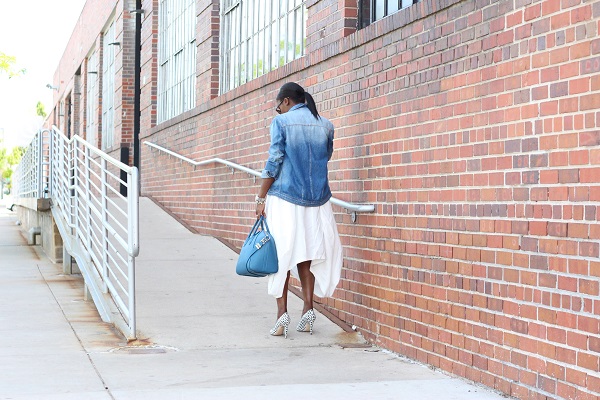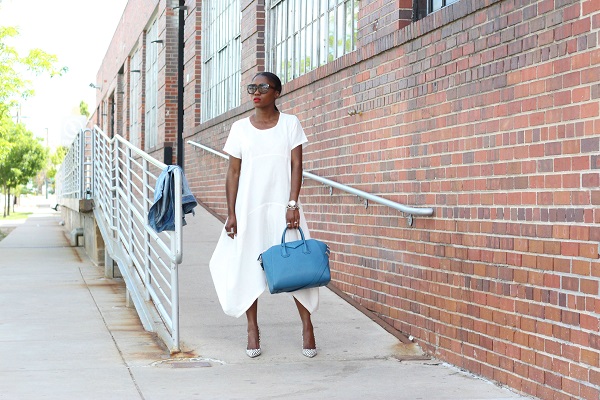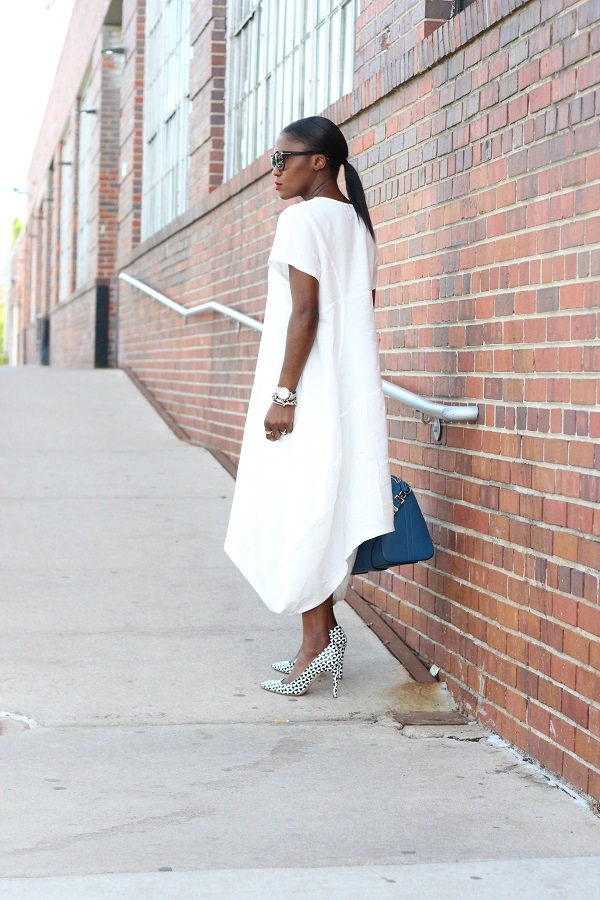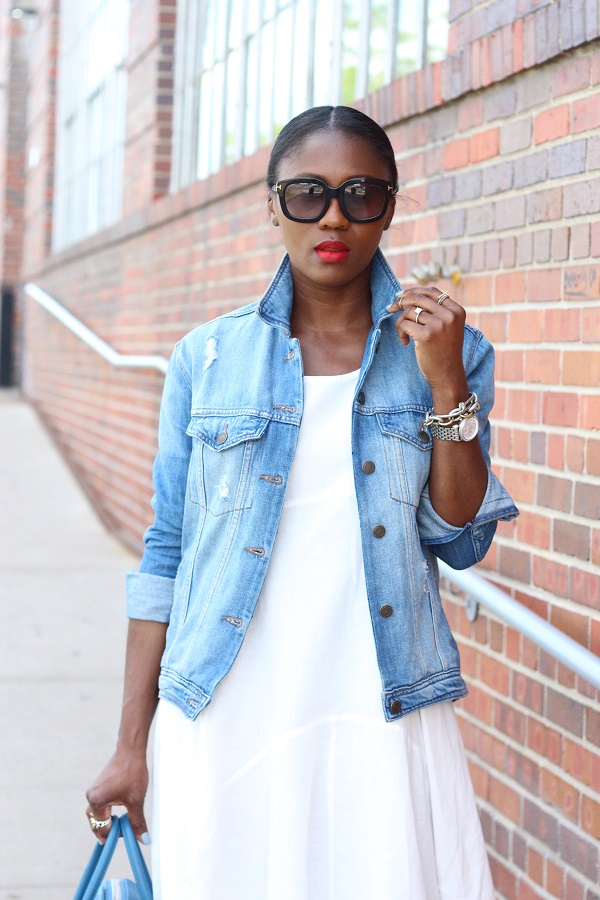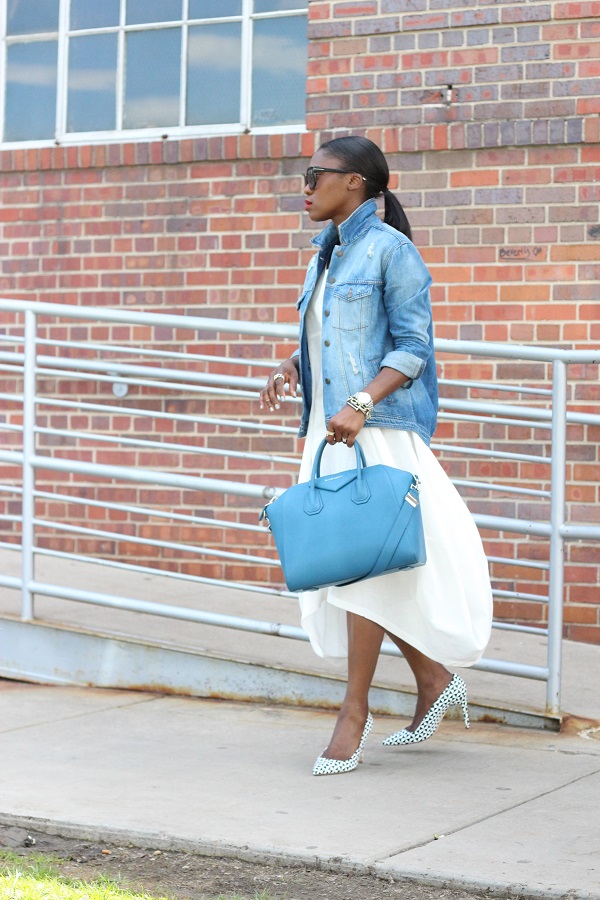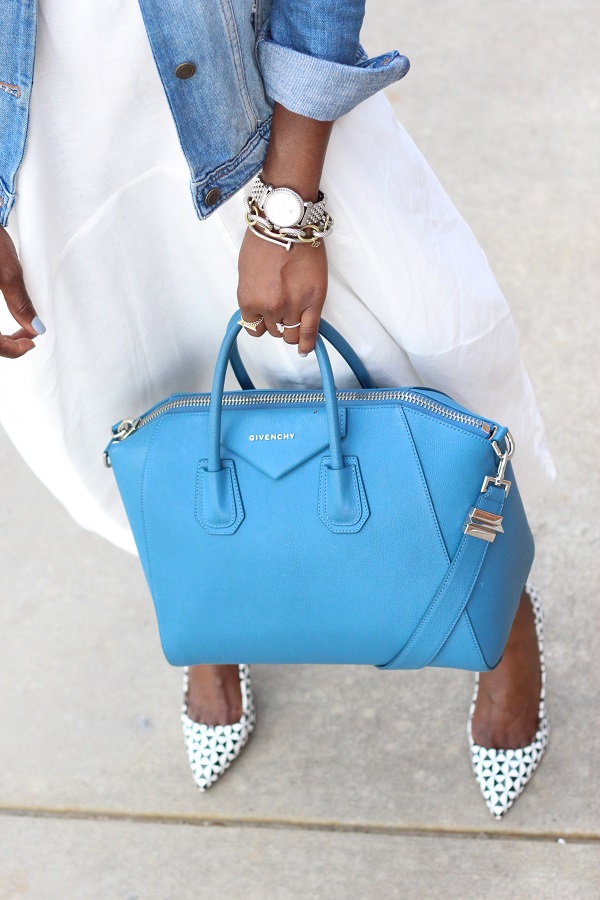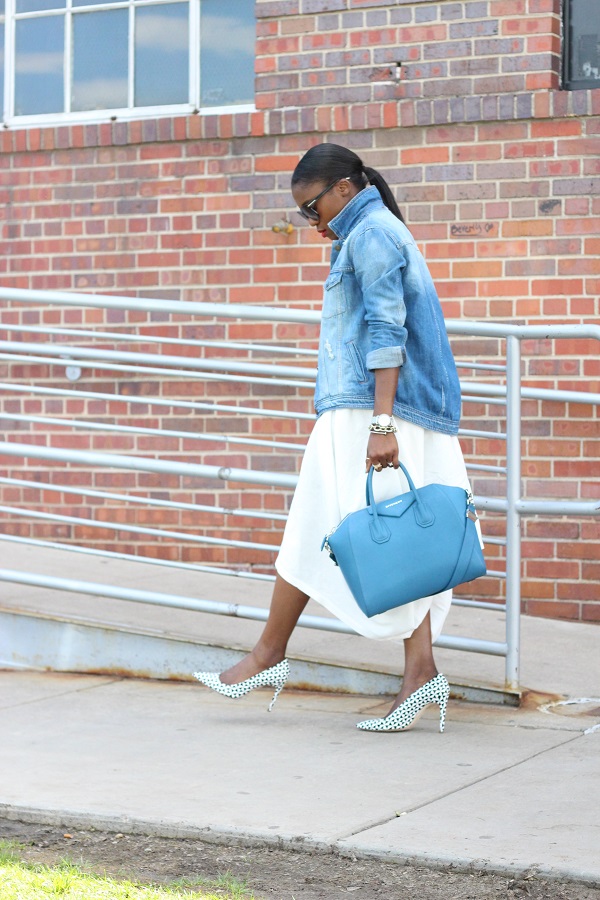 Dress: Lisbon, Use code "Get20" for 20% off
Jacket: J Brand
Shoes: J Crew, old
Bag: Givenchy
Sunglasses: Tom Ford
Bracelet: David Yurman, Wanderlust
Rings: Catbird, Kohls, & Sydney Evans
Lips: Nars Heat Wave Lipstick

Happy Monday,
Starting the week in a chill yet cool look in a white dress accented with patterned heels and a blue bag.
I love the volume in both the bag and the bottom of the dress, quite complimentary.
Well, off I go!
Thanks for stopping by,
Ranti