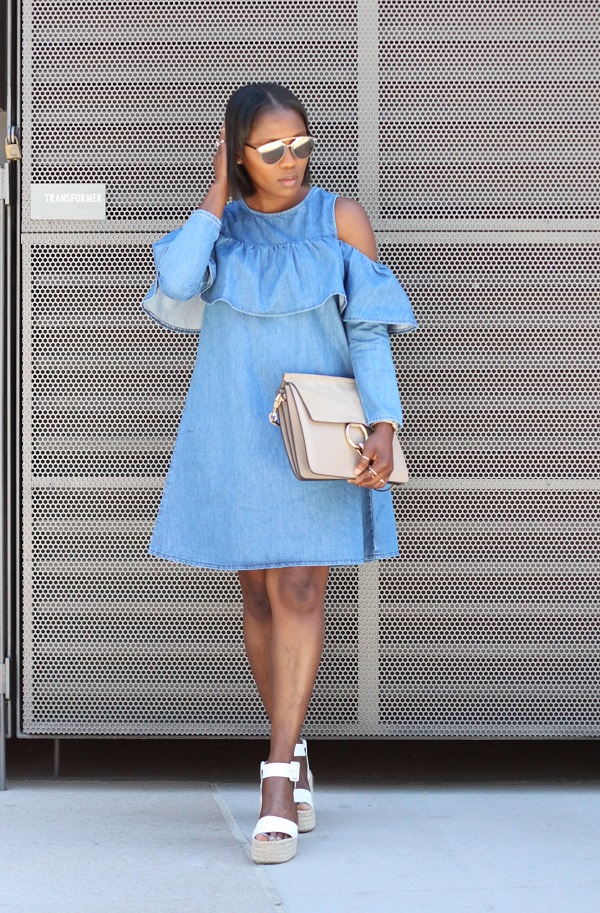 06/29/2016
Blue// Cold Shoulders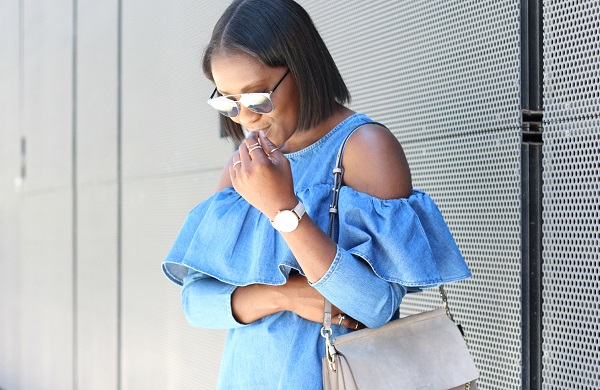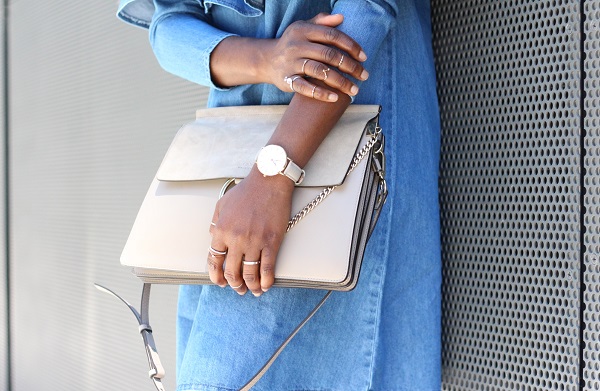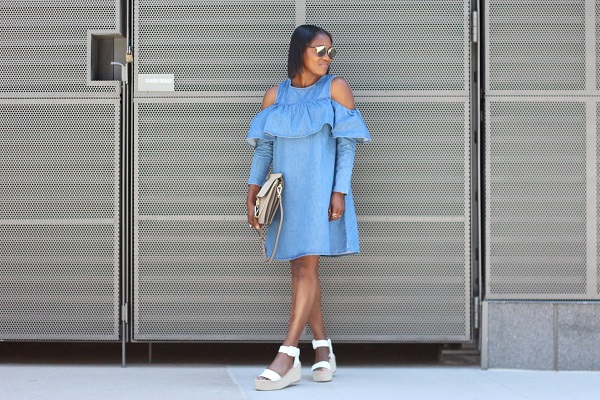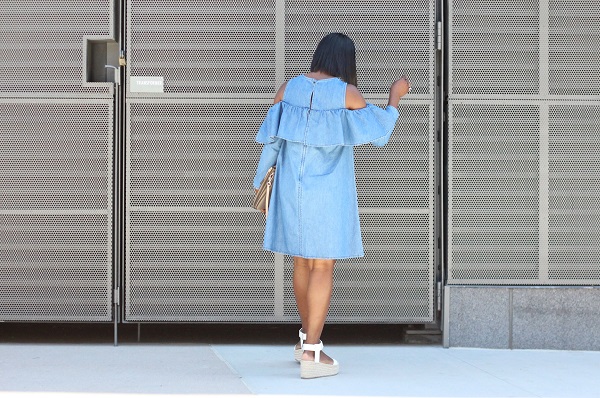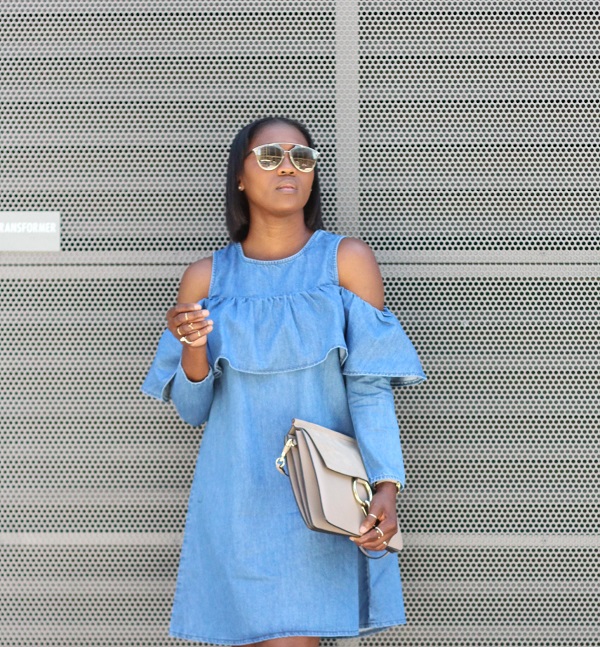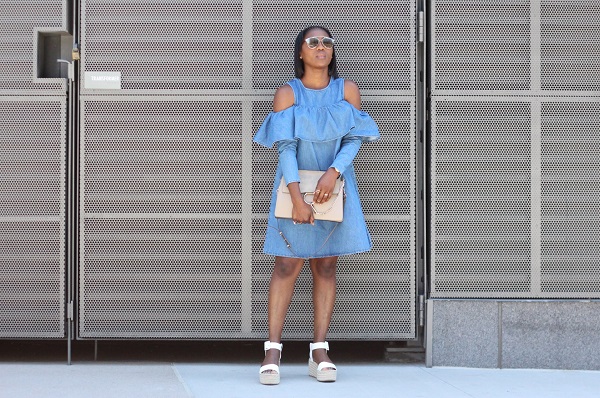 Hello Beautiful People,
How's your week so far? Hopefully not as tiring has mine as been, let's just say I am definitely looking forward to the weekend.
Sharing this cold shoulder dress with you today. I have to admit, though I am quite on board with the hot
off shoulder trend
, I was a bit hesitant of the
cold shoulder trend
even though they are quite similar (a cut off both shoulder areas as opposed to bare shoulders with the off the shoulder look).
Well, once I saw this dress, I was immediately smitten by how lovely it is. It's definitely a great summer choice as it's playful, fun and not to mention cool.
I opted for my white espadrilles because they seemed like the perfect fit, not to mention the base coordinated well with my grey flap bag.
Doesn't this dress make you want to have a playful summer day?
Well, off I go.
X