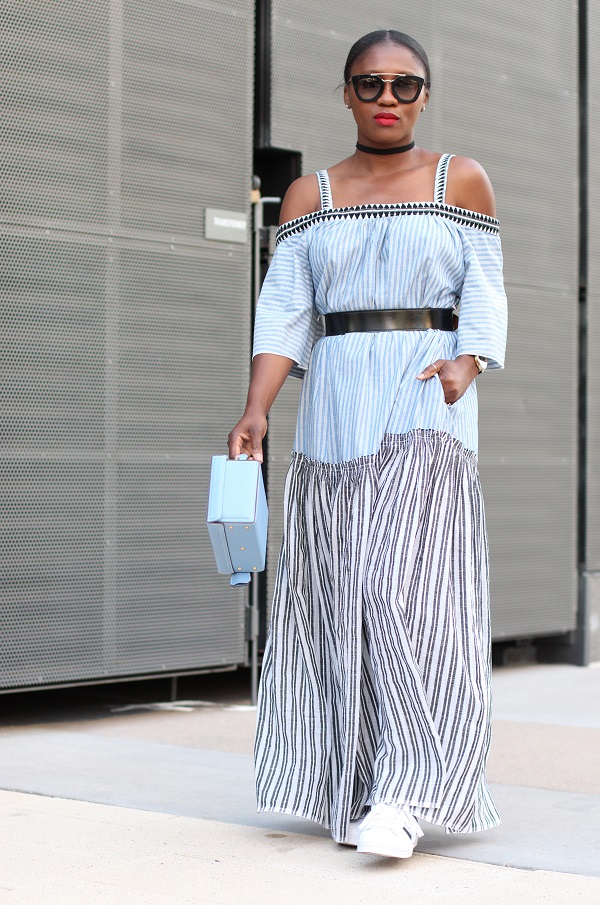 08/03/2016
Blue//Black & Gold Details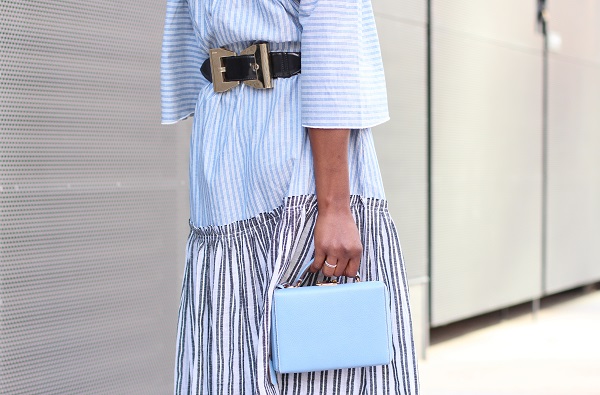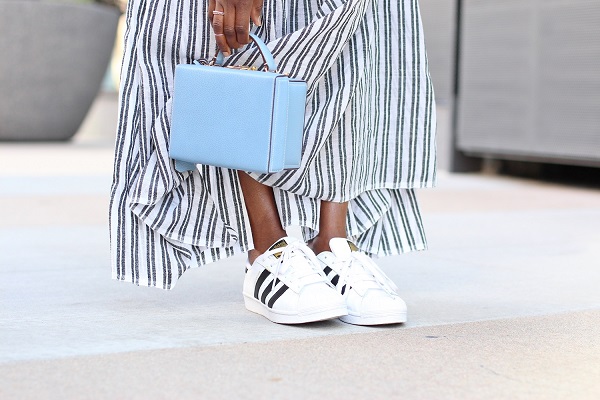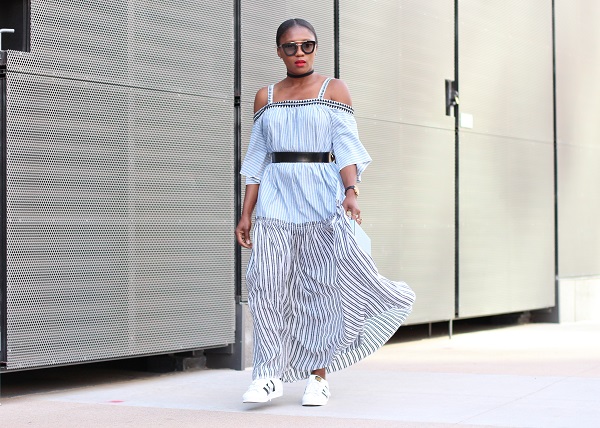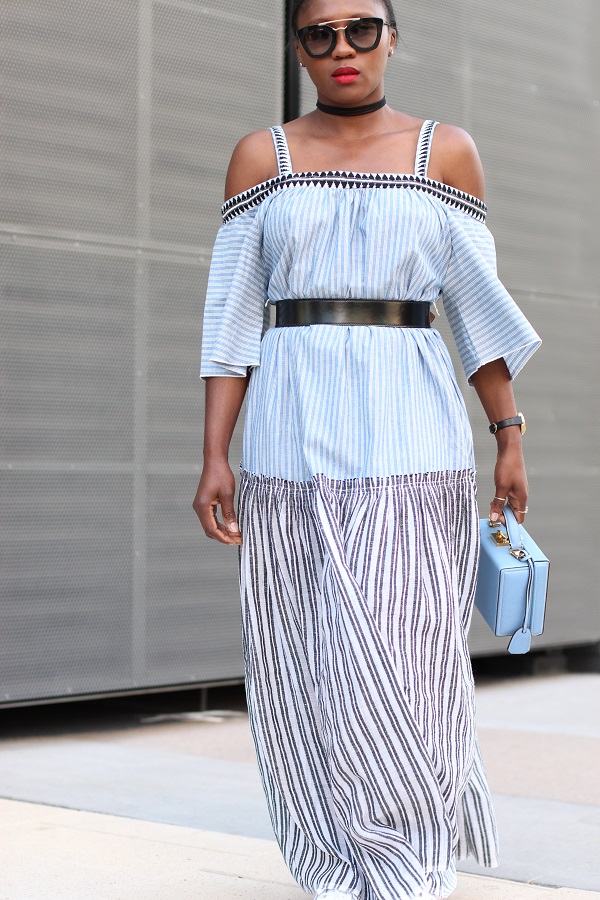 Maxi embroidered dress, & Here | Adidas trainers | Blue box bag, also love This color | Gucci bow belt, old, Here, Here & a smaller version Here in Red | Black rope necklace | Watch | Black sunglasses | Lips: Nars; a mix of Mysterious red lip pencil (on the outer lip area ) & Funny face lip pencil (on the inner portion of the lips)
Hello Beautiful People,
I hope all are well.
I am truly a fan of maxi dresses, I believe they are perfect when you are of a petite frame as they make you appear taller.
This dress is not simple nor is the print overpowering, the embroidered details are subtle and beautiful; adding just the right amount of detail to the look.
Pulling from the black on the dress, I opted for my old gold detail belt.
Does anyone remember when Gucci made this belt? I believe it's at least 10 years old and it's still going strong in my closet.
The gold bow accent from the belt added just the right amount of pop to the look. I finished in my Adidas trainers because it gives a bit of street vibe to the look, but a black pair of sandals would also suite perfectly.
Well, off I go.
X