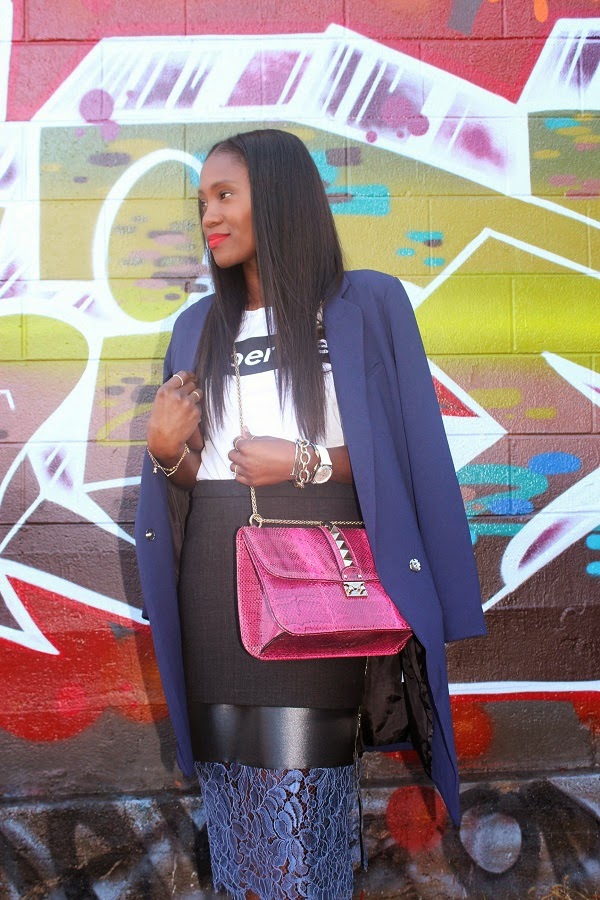 11/10/2014
Blue Shades//Blue Lace//Black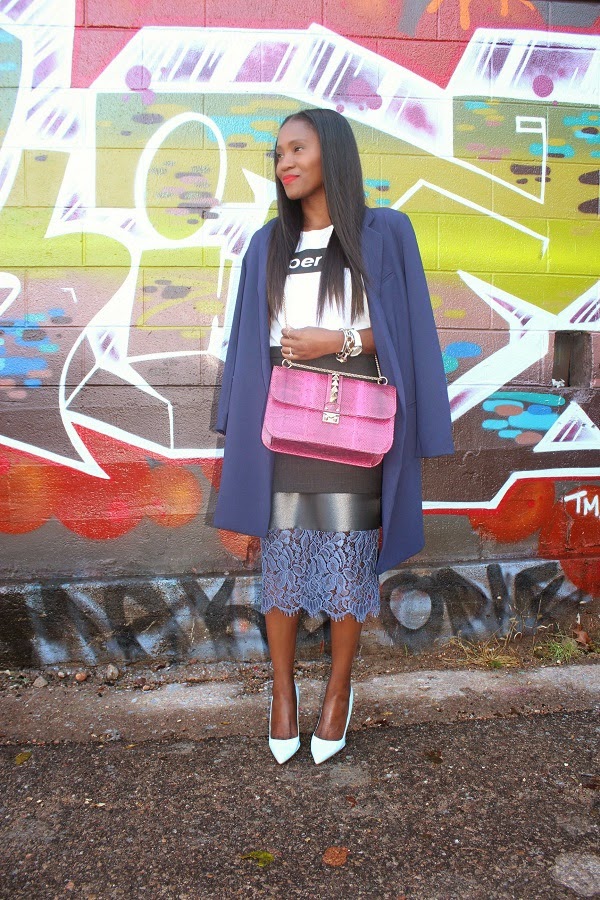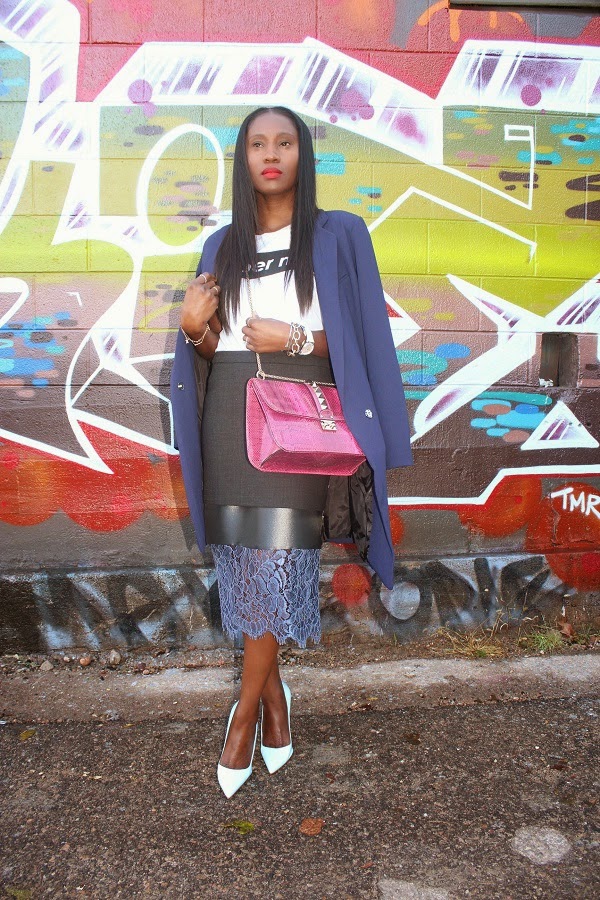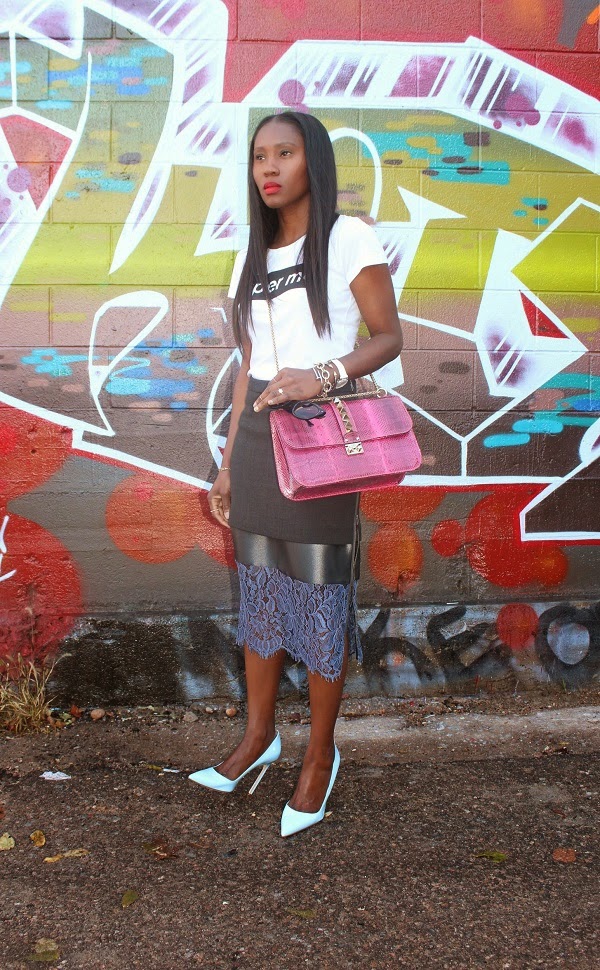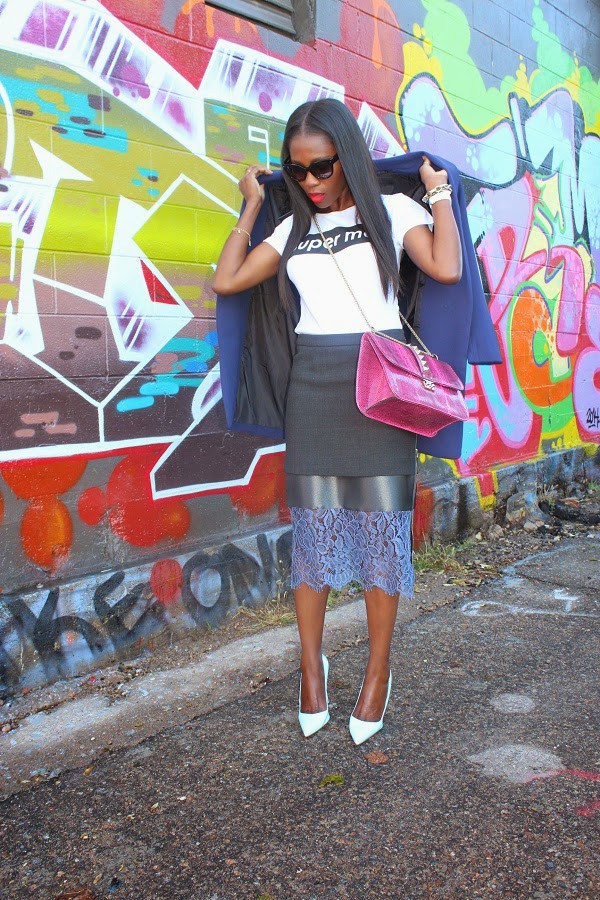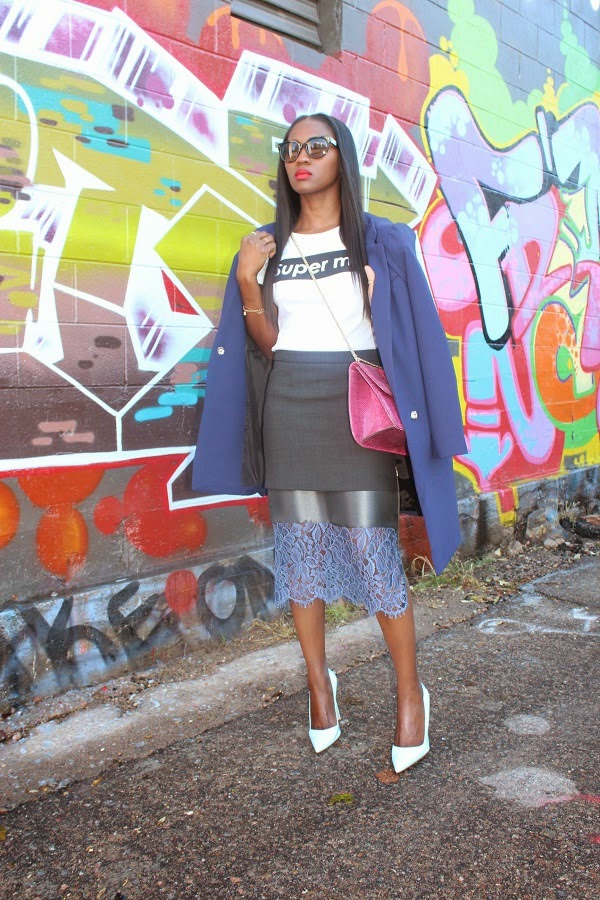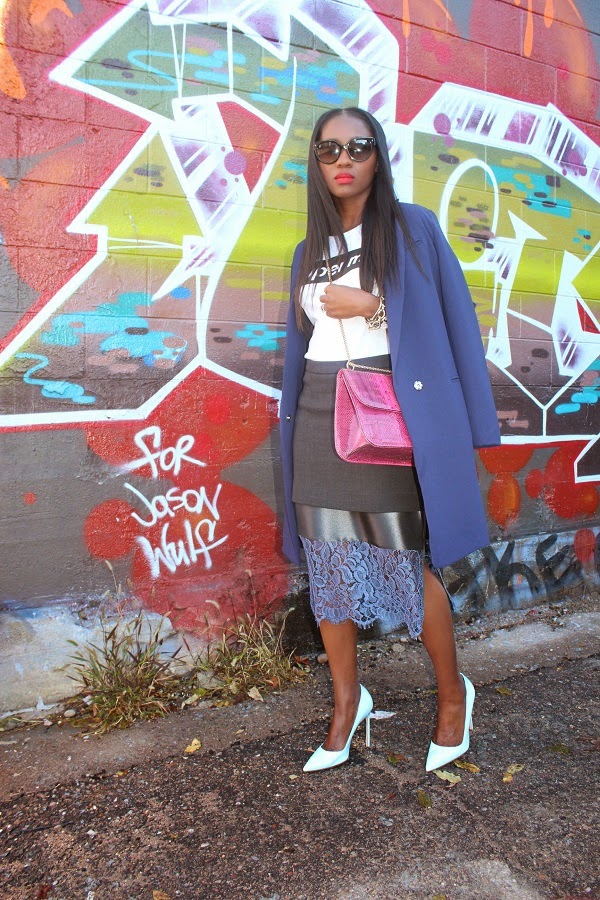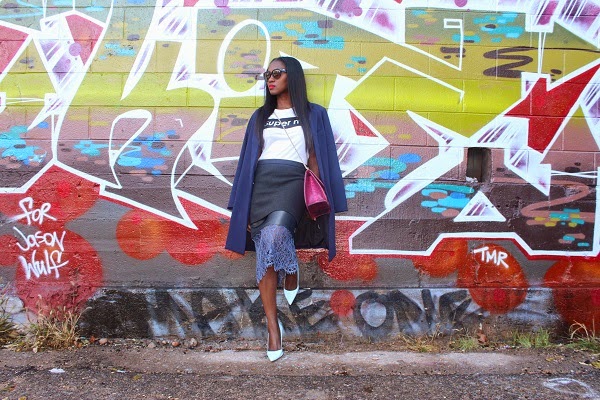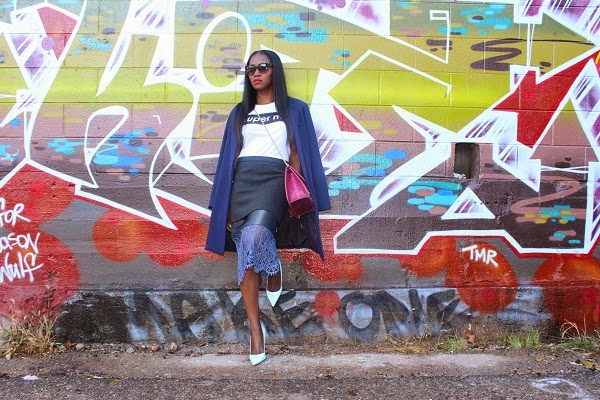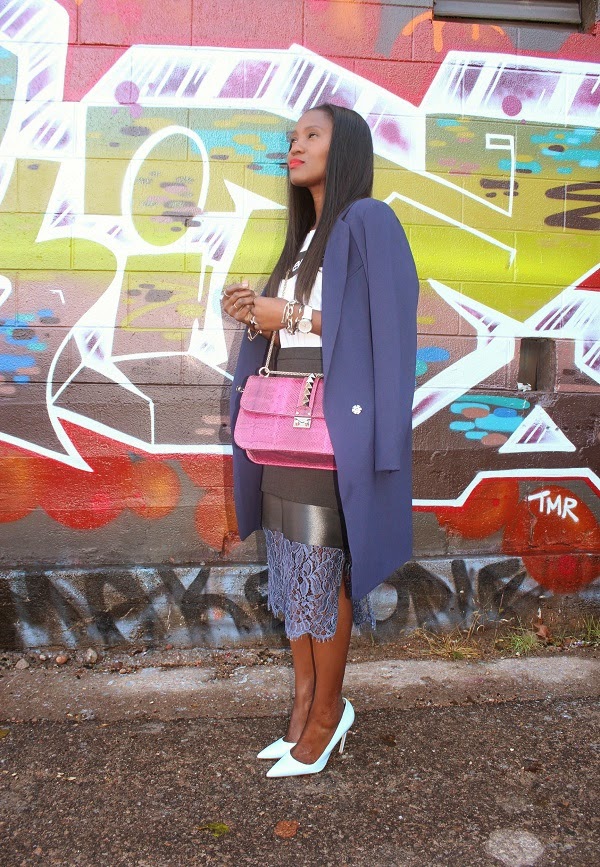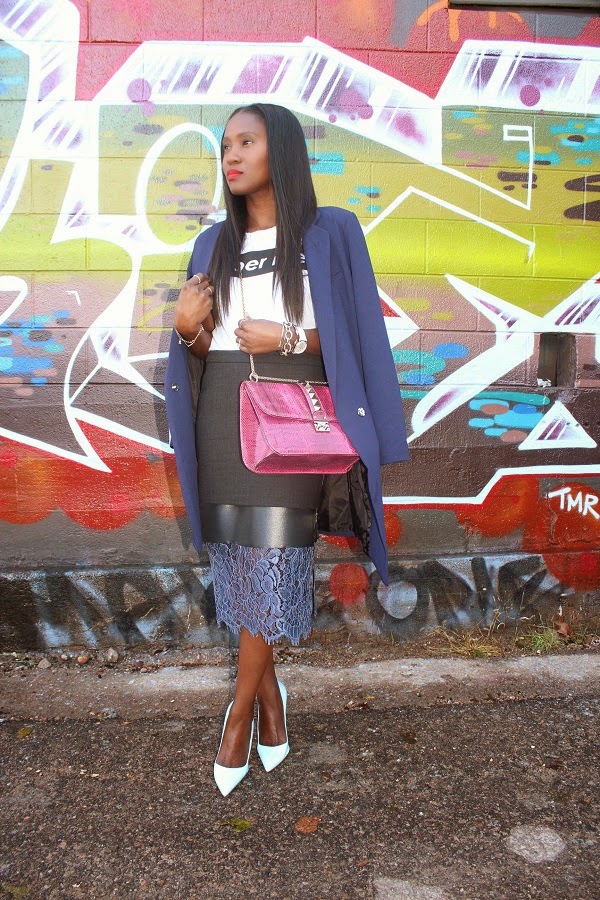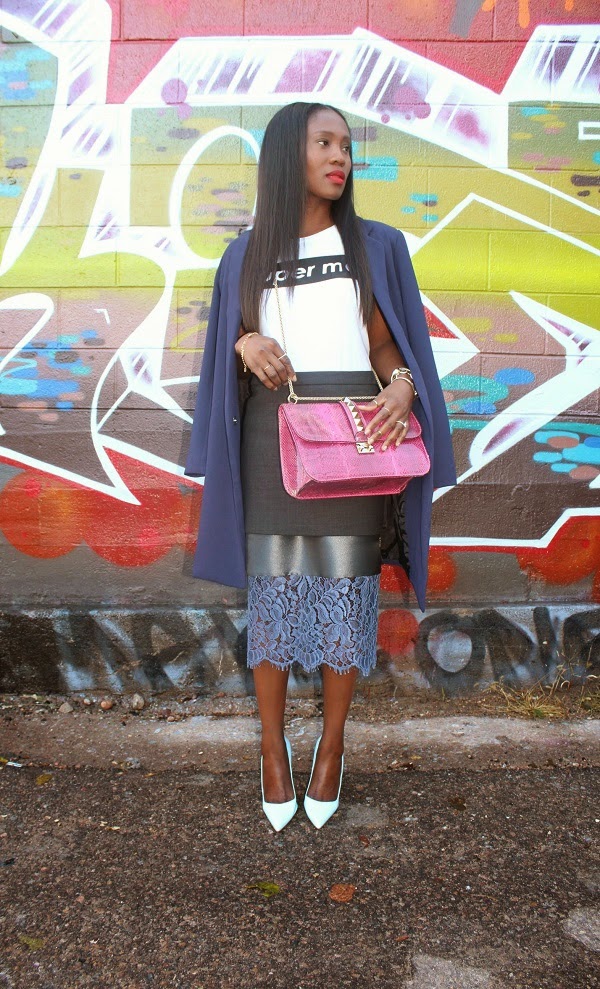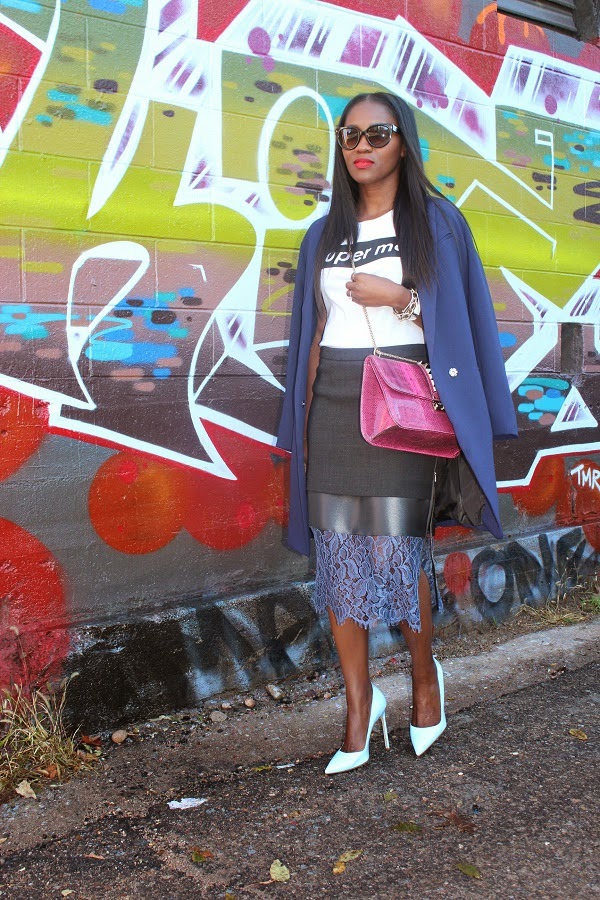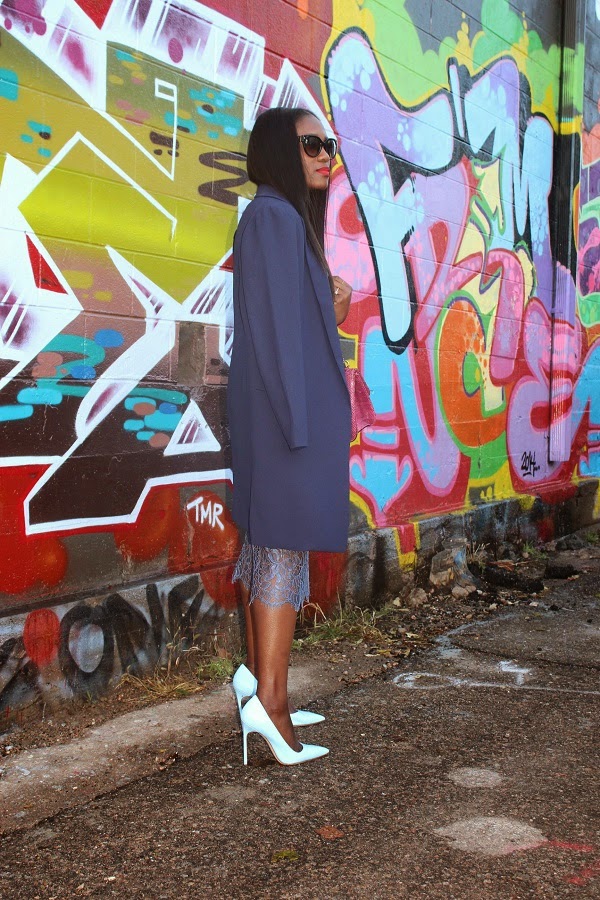 Tee: Black Score
Skirt: TopShop
Jacket: Asos
Bag: Valentino
Heels: Manolo Blahnik
Sunglasses: Prada
Bracelet: Vita Fede, David Yurman & Nail Bracelet By Peachbox
Happy Monday Loves,
I hope all had a wonderful weekend
Let's start the week with a blue session.
As I recently mentioned, I am on a pencil skirt kick and came across this stunning piece. With the layers and textures of lace, sateen and light wool, one can see why I melted on sight.
I decided to place a tee atop on it for a chic and cool look, and the rest shall we say is history.
Thanks for stopping by, off I go!
Xo,
Ranti