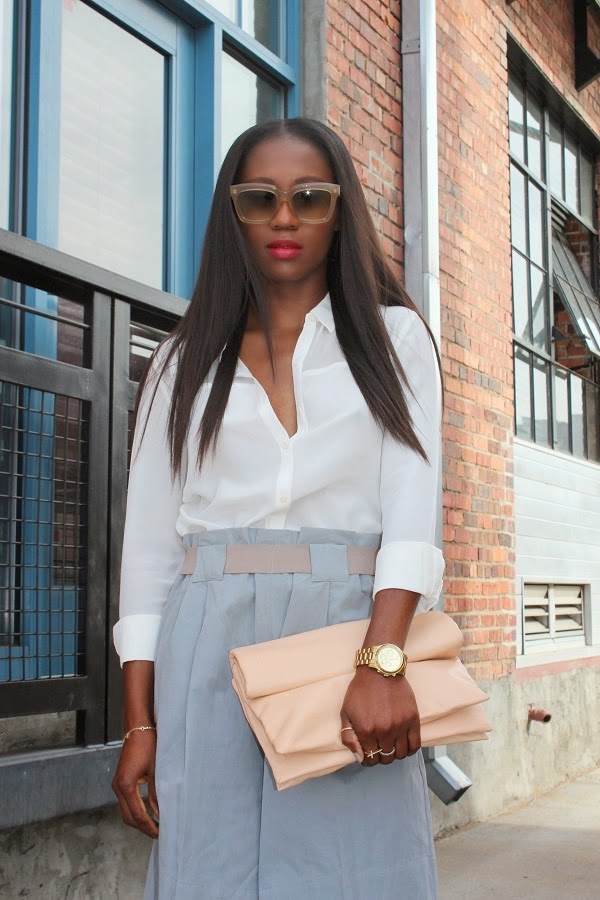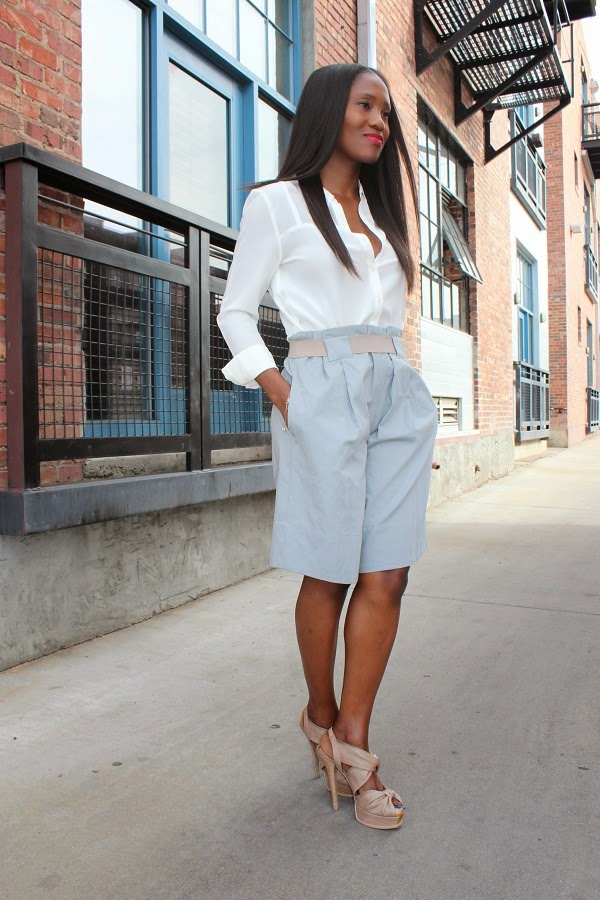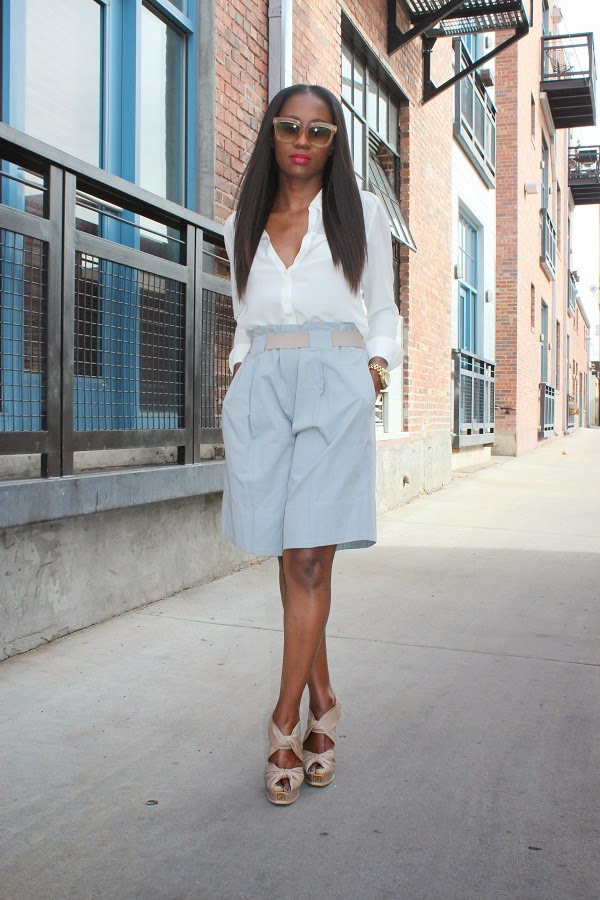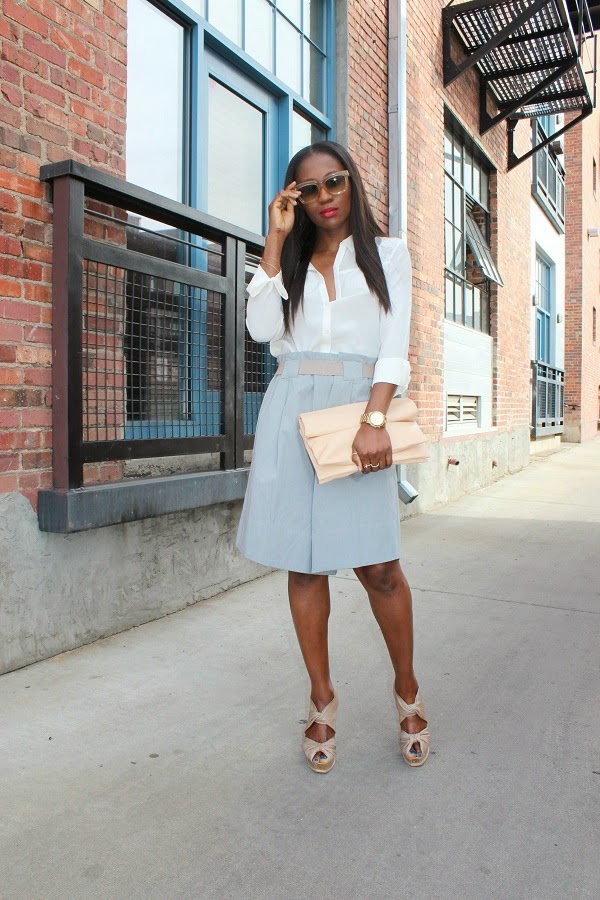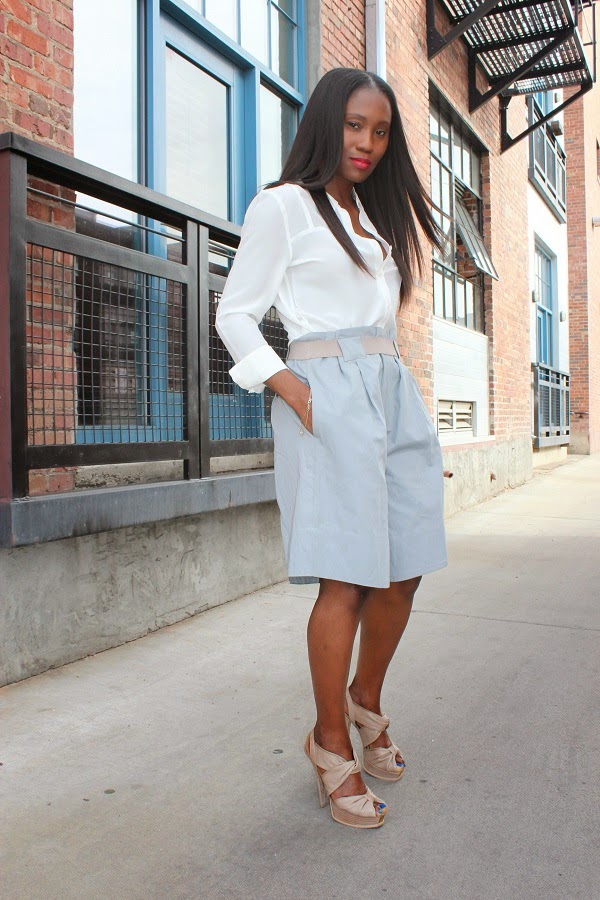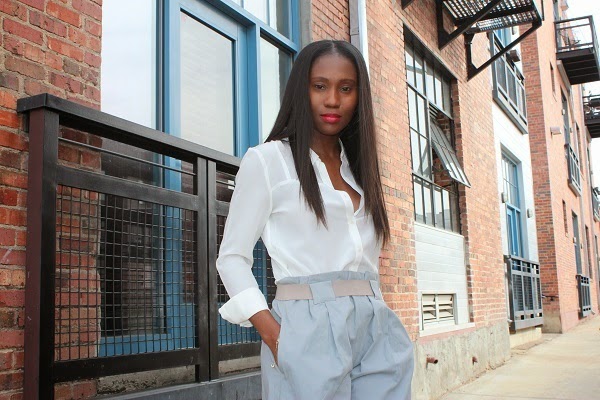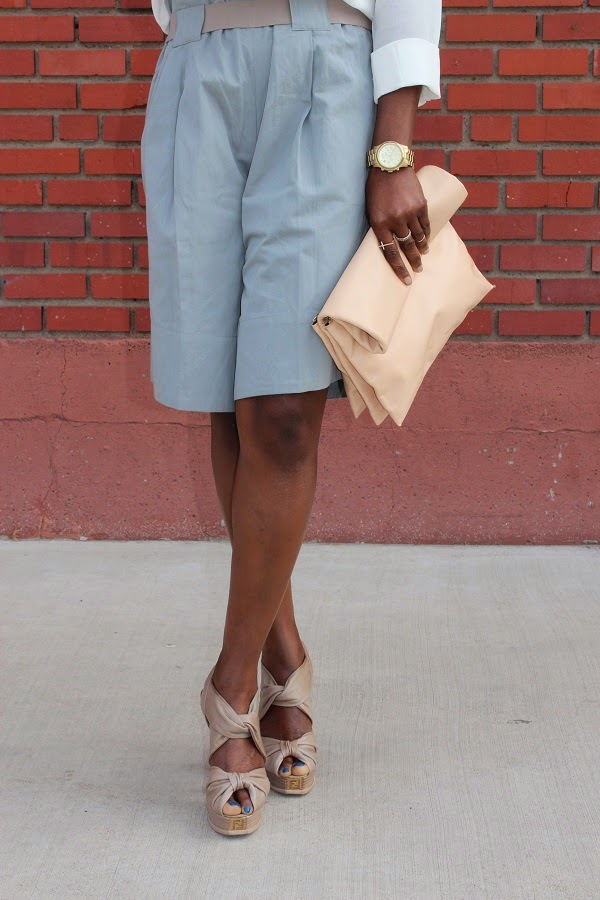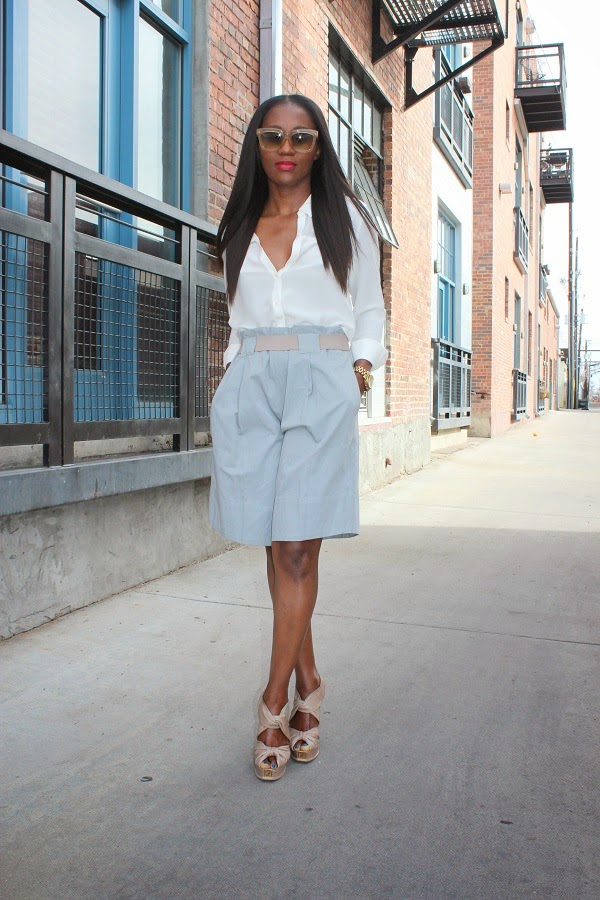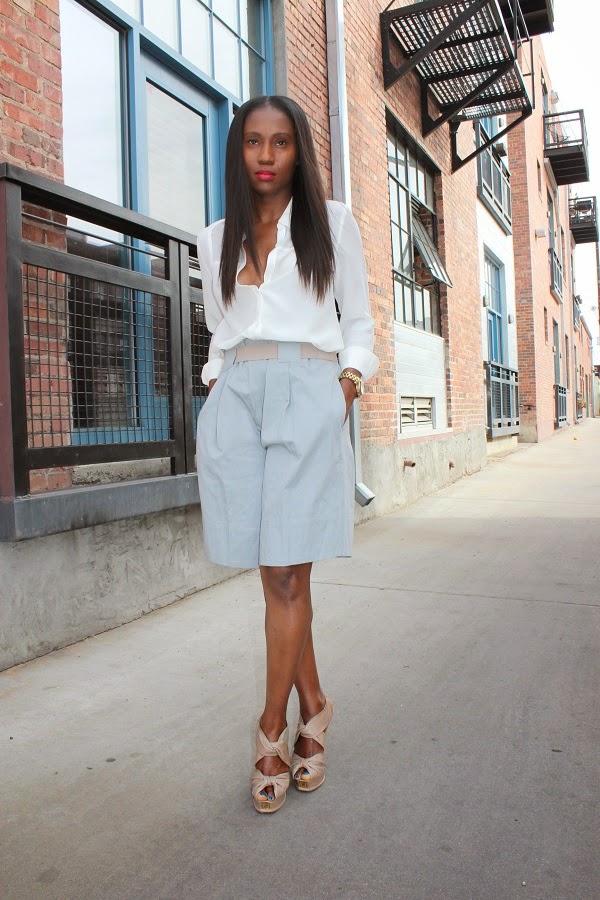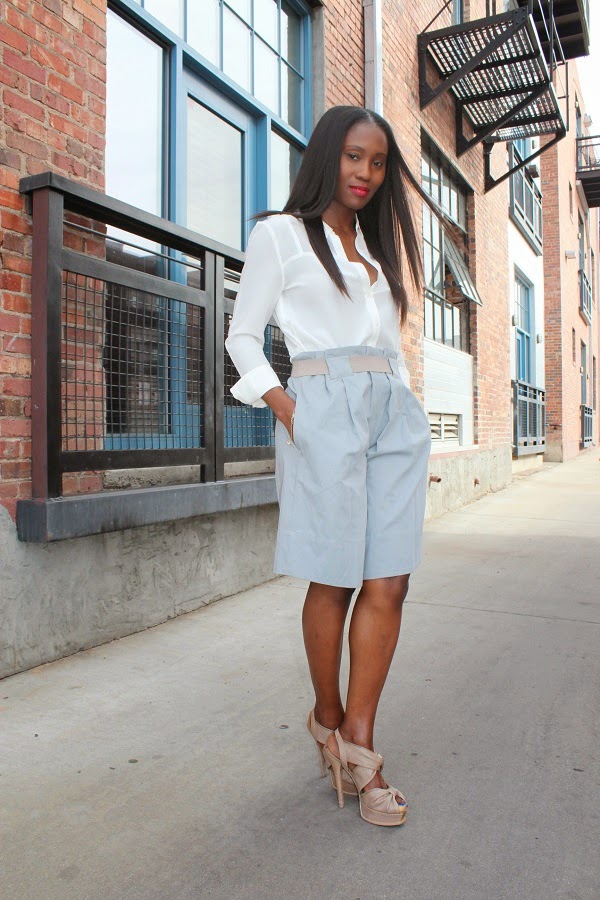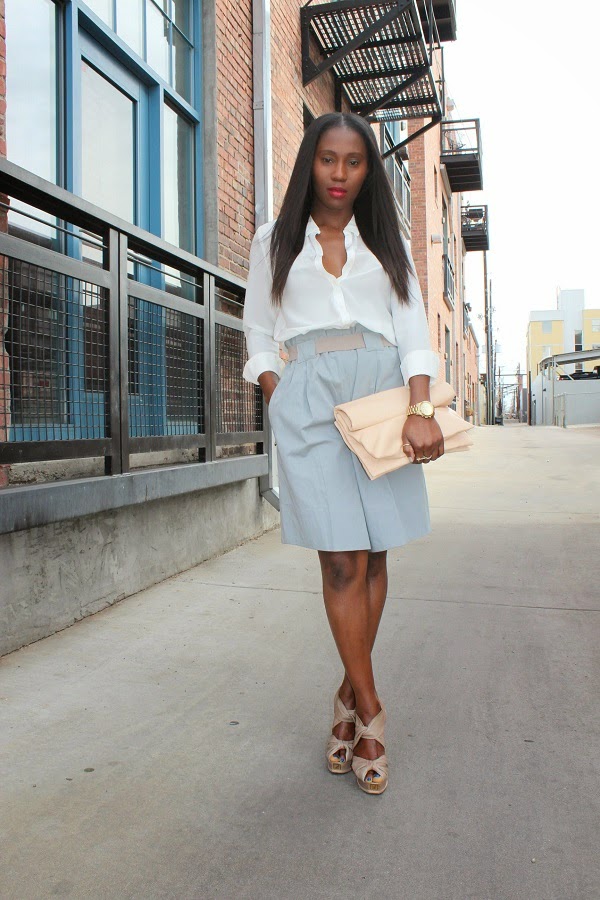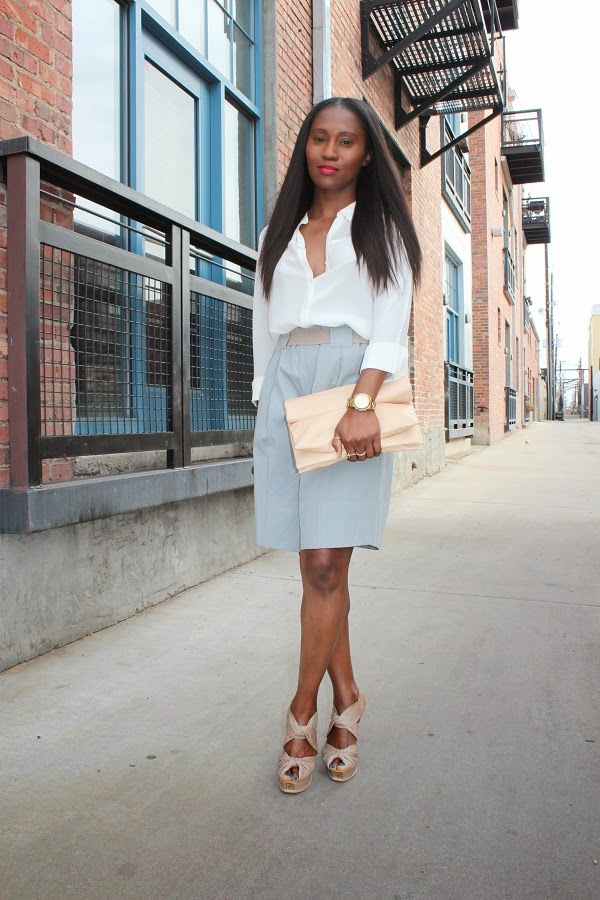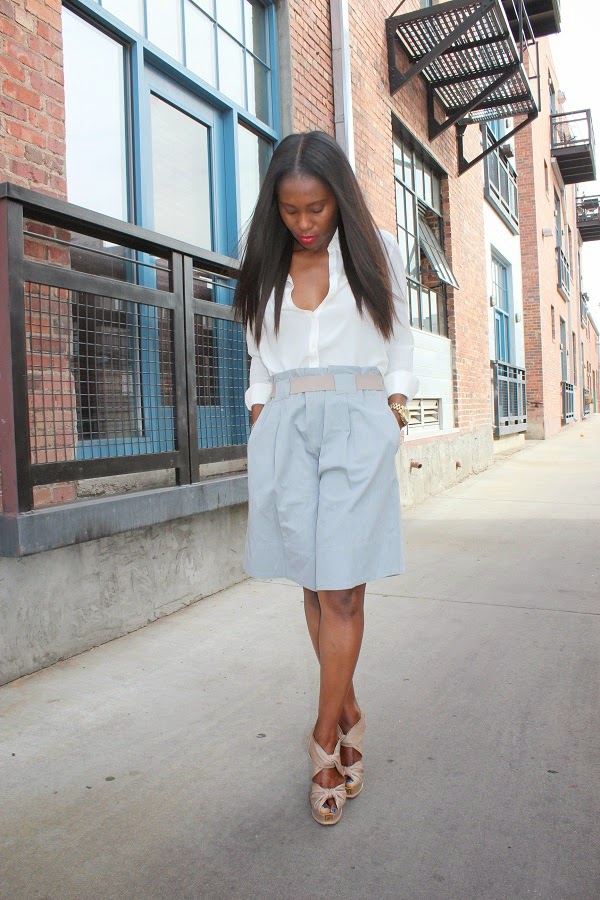 Shirt: Trouve, Sold Out, Try This
Shorts: Suno, Sold Out, Try This
Clutch: Celine, Try This
Shoes: Fendi
Sunglasses: Celine
Hello,
It's humpday! Which means we're halfway through the week.
I'm not a huge fan of shorts, I have this notion that they personally look odd on me, yet skirts in all variations have yet to bother me; so when I came across these high waist shorts I fell in love with it for a couple reasons. One, I love high waist clothing in all capacities and secondly, it has an ease to it which I find sexy, cool and chic. With the free vibe I collected from the shorts, it was only appropriate to incorporate a silk top in the look.
Doesn't this look scream spring date night? Or Friday night drinks with the girls?
Thanks for Viewing,
Ranti