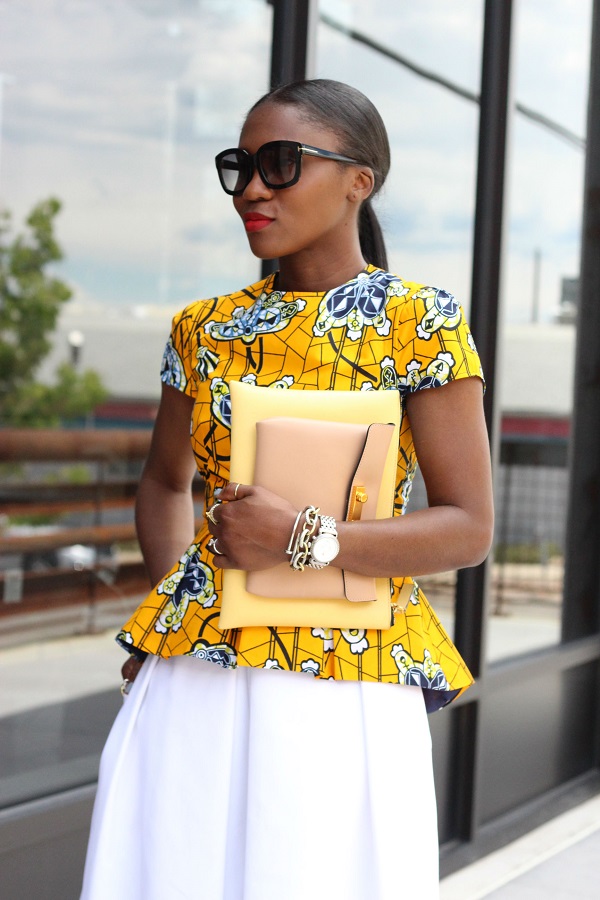 06/03/2015
Festive Peplum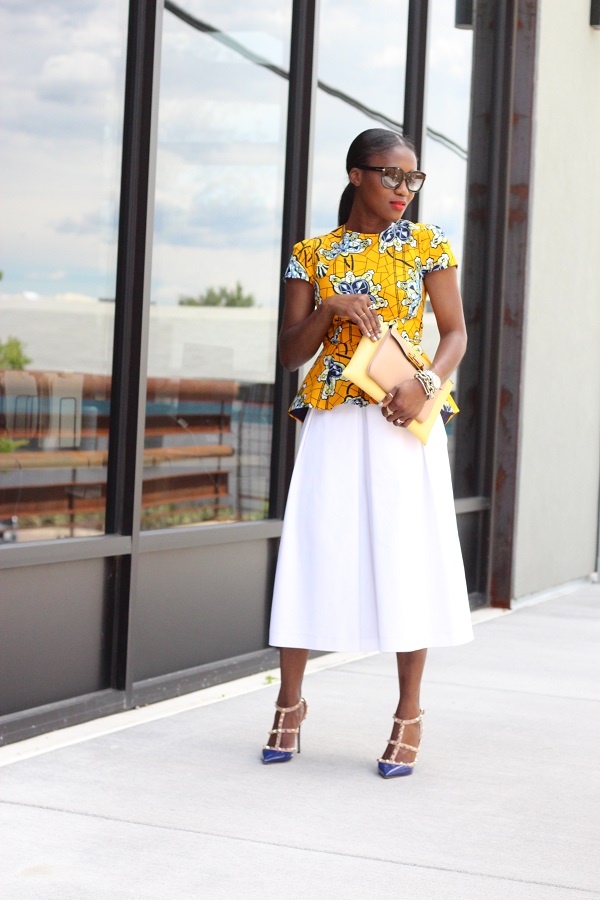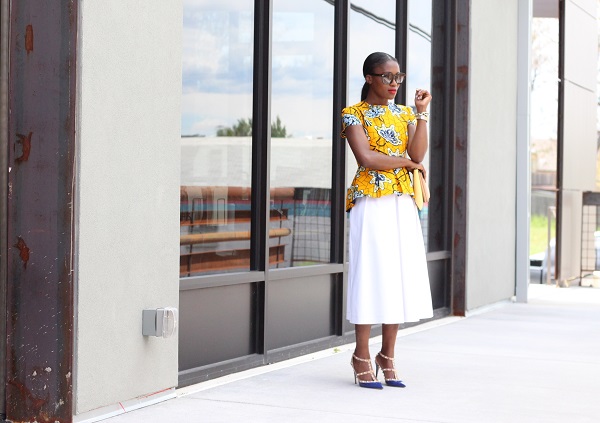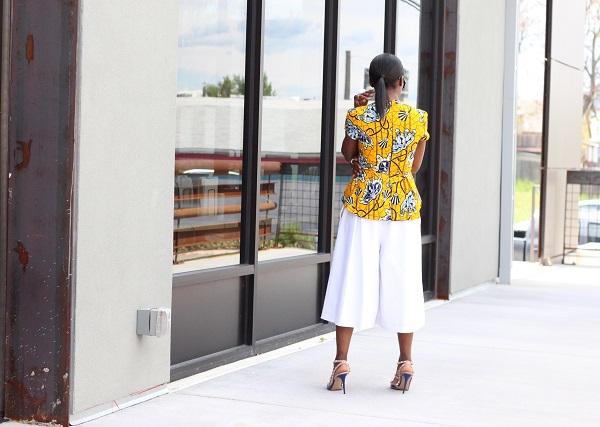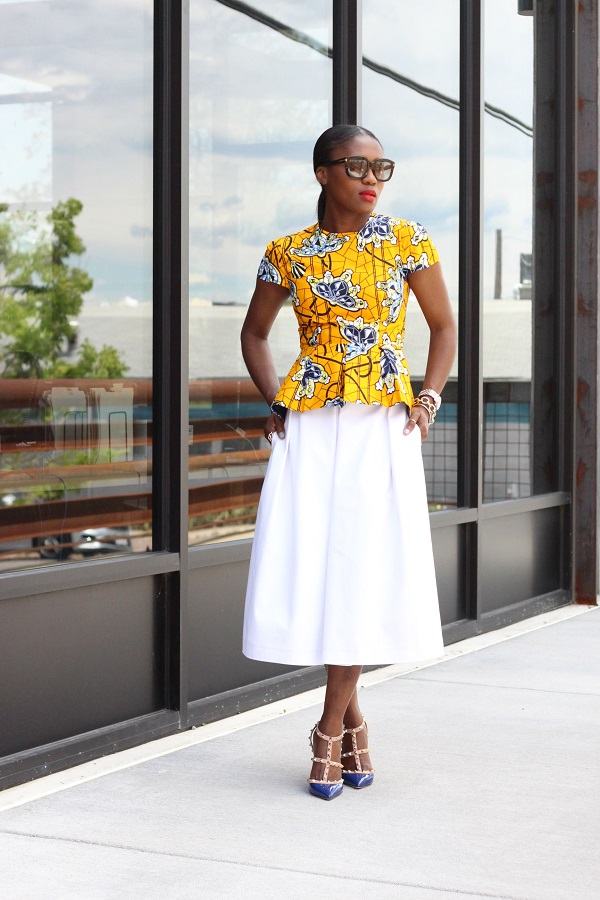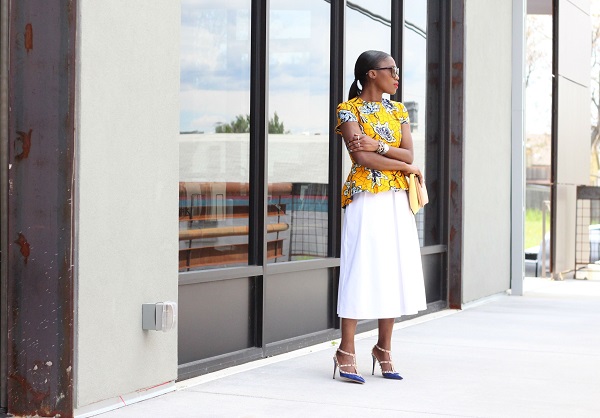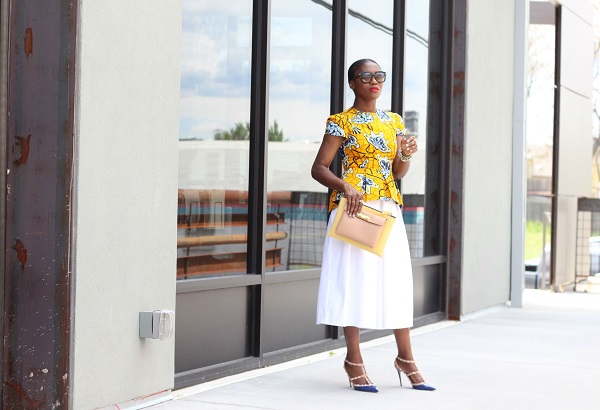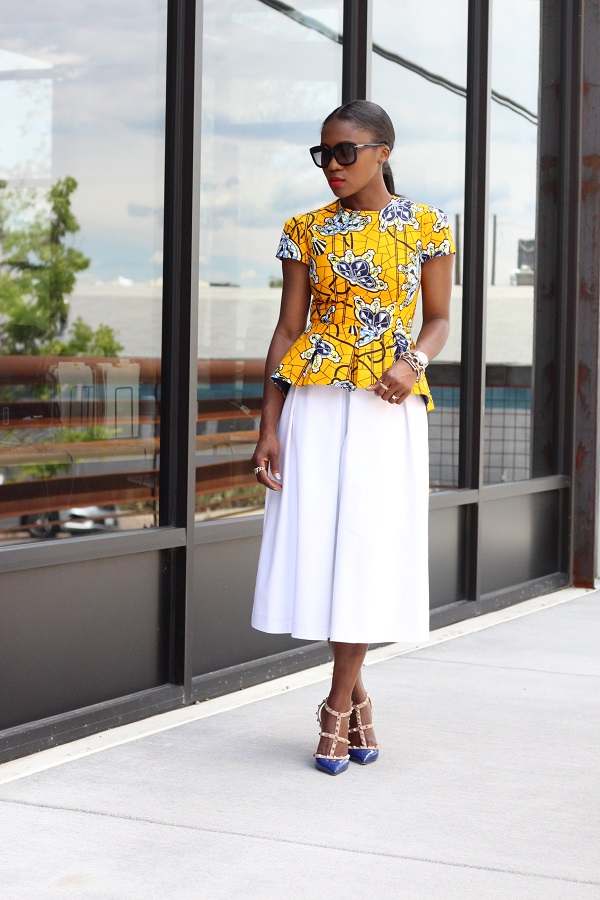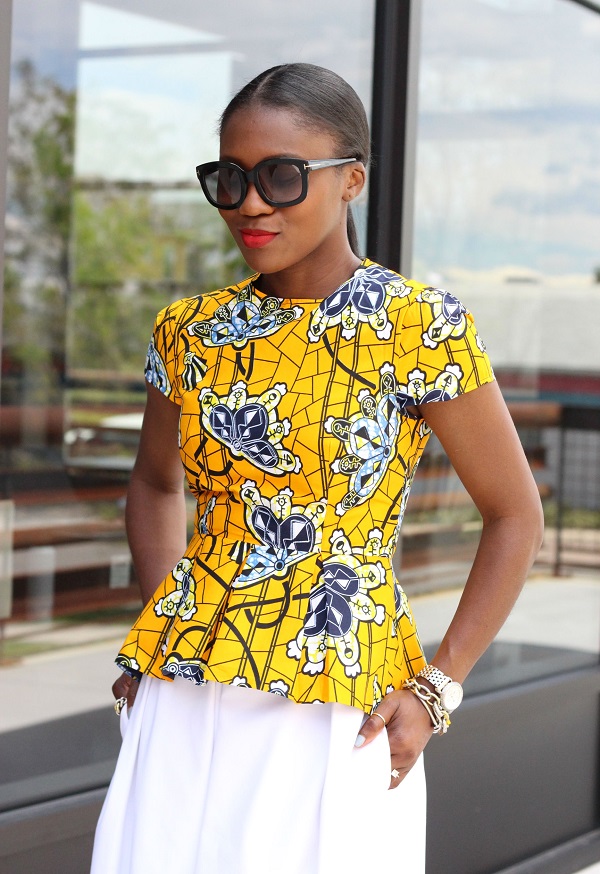 Top: Yetunde Sarumi (Use code RIR10 for 10% off) & similar Here
Pants: 424 Fifth
Shoes: Valentino
Bag: Marni, old, Similar Here & Here
Sunglasses: Tom Ford
Bracelet: David Yurman, & Wanderlust & Co.
Rings: Catbird, David Yurman, Kohls, & Sydney Evans
Lips: Nars Heat Wave Lipstick & Funny Face Pencil
Hello,
African prints/fabrics can be so fun and festive, they celebrate the vibrant nature of the African community with its eclectic patterns and vibrant hues. African ladies aren't shy about expressing themselves in a wide array of fabrics from the coveted lace, Asho oke, Ukara and to the very popular Ankara.
The collection from Yetunde Sarumi embraces the west African culture with class and style and
this yellow Ankara peplum is definitely a new favourite, I love it so much. The fit is amazing and print is definitely perfect for the warm weather and beyound.
What shall I try next from her collection? Do wait and see…
Well, off I go!
Thanks for stopping by,
Ranti