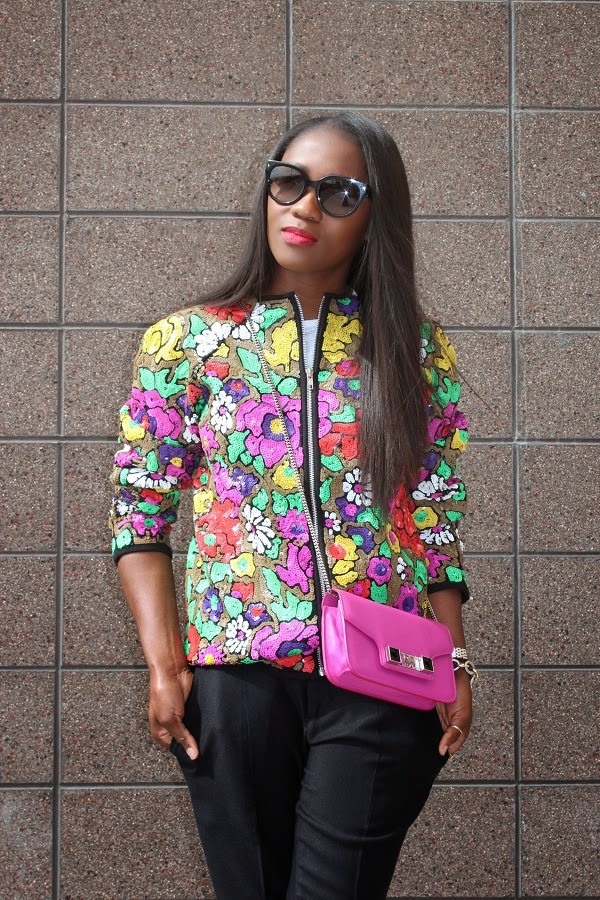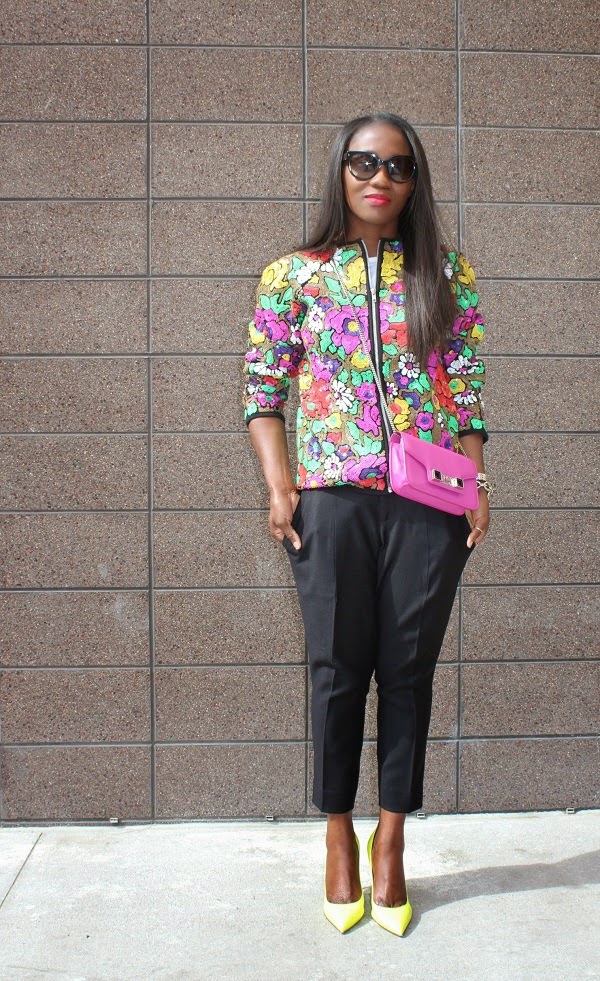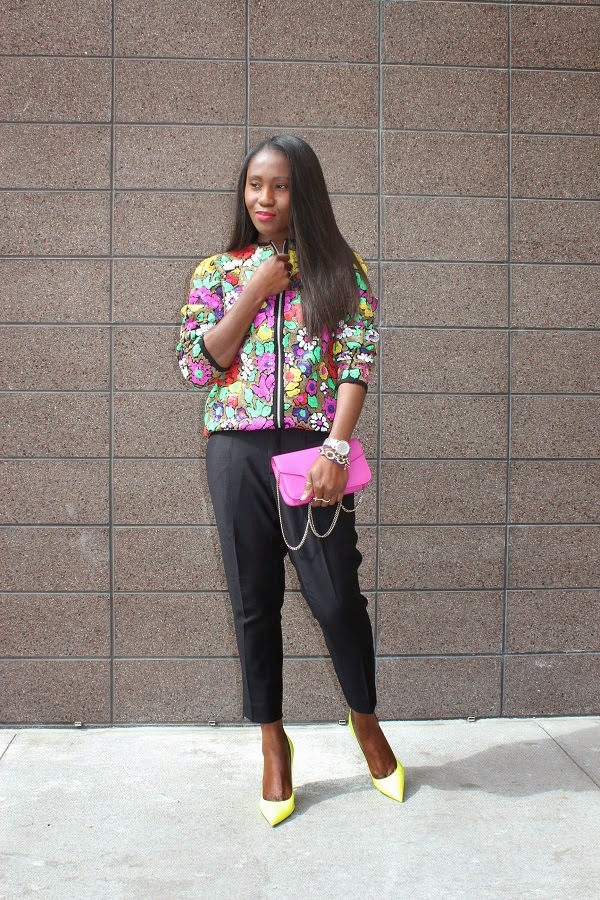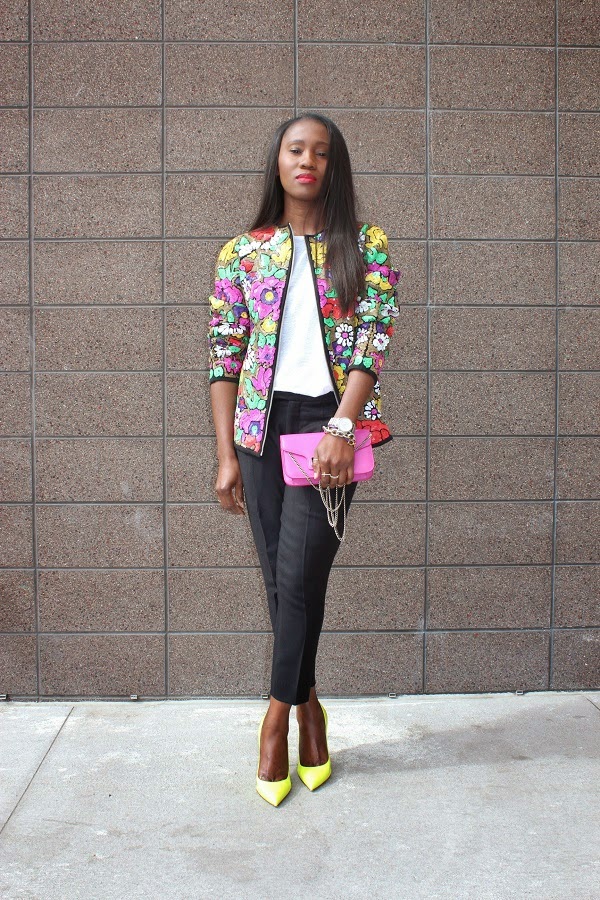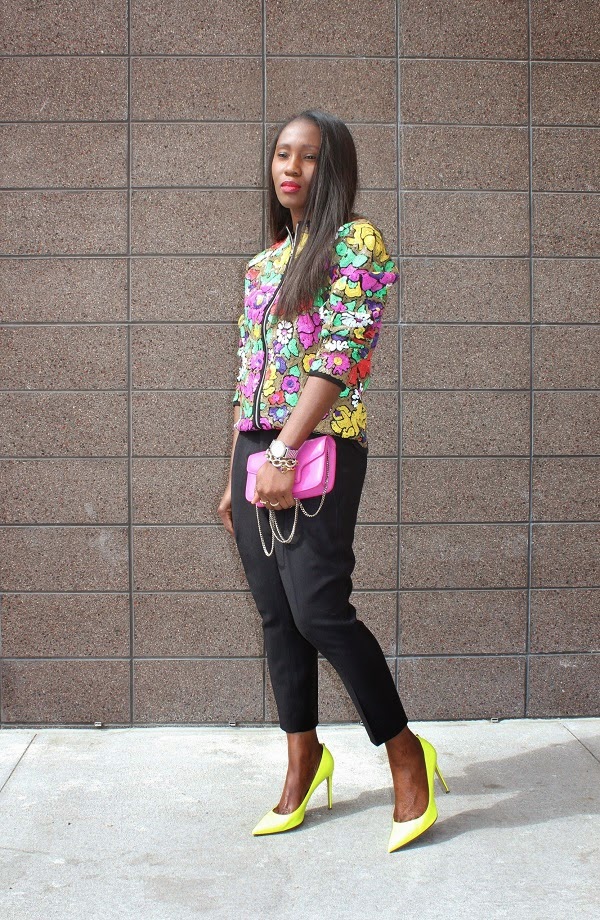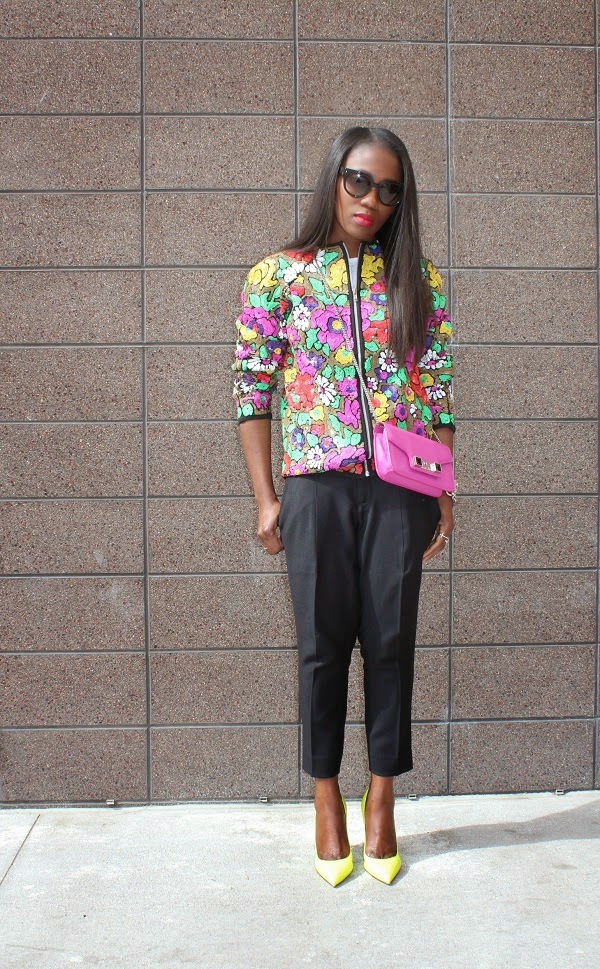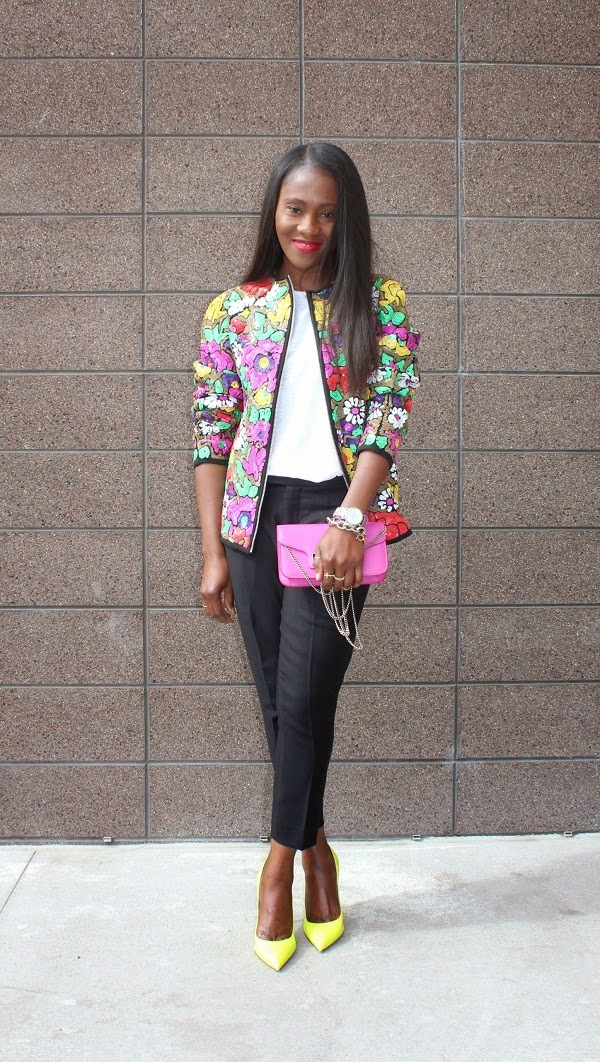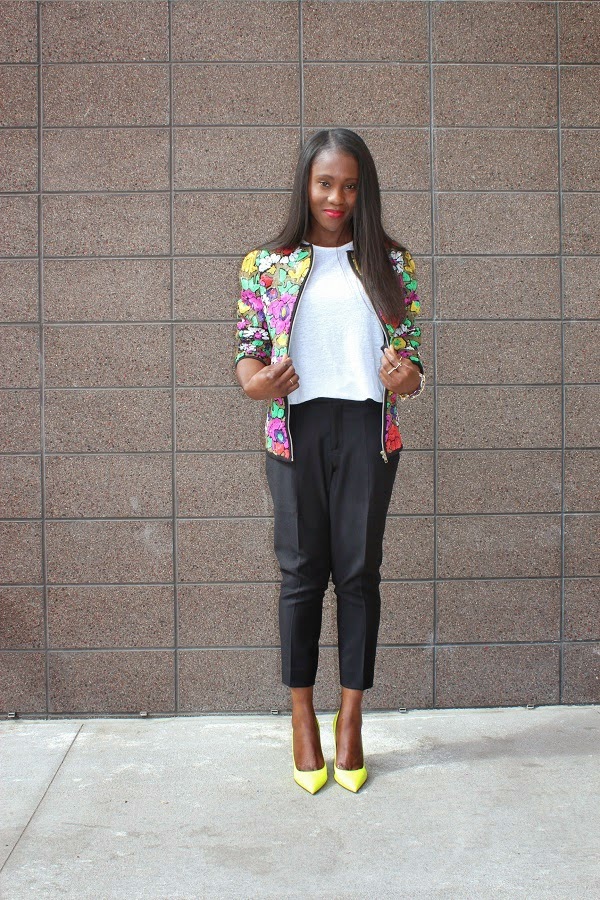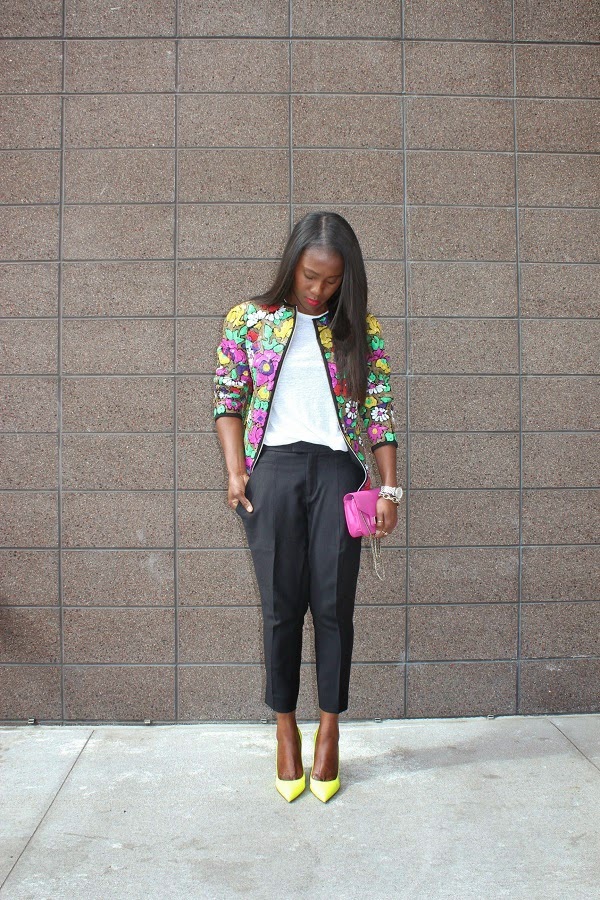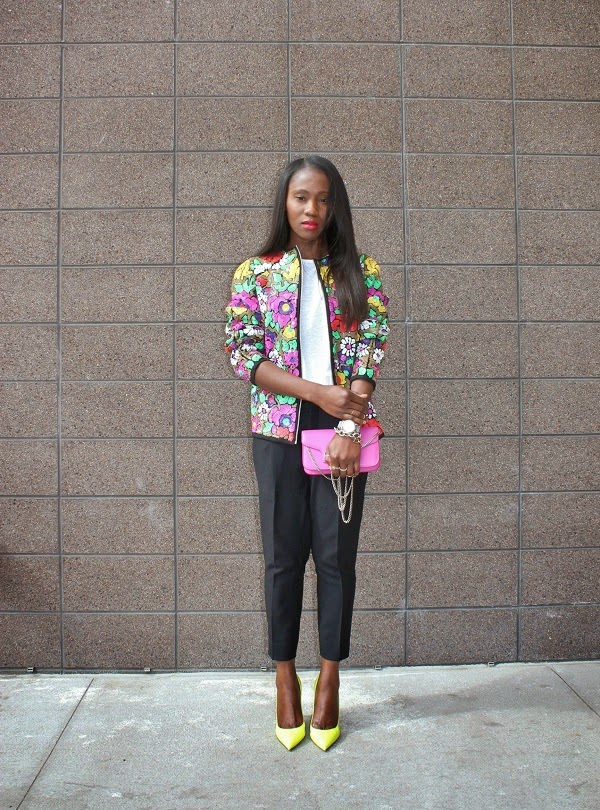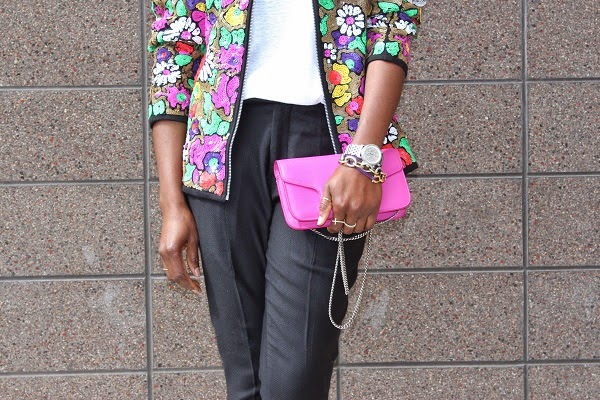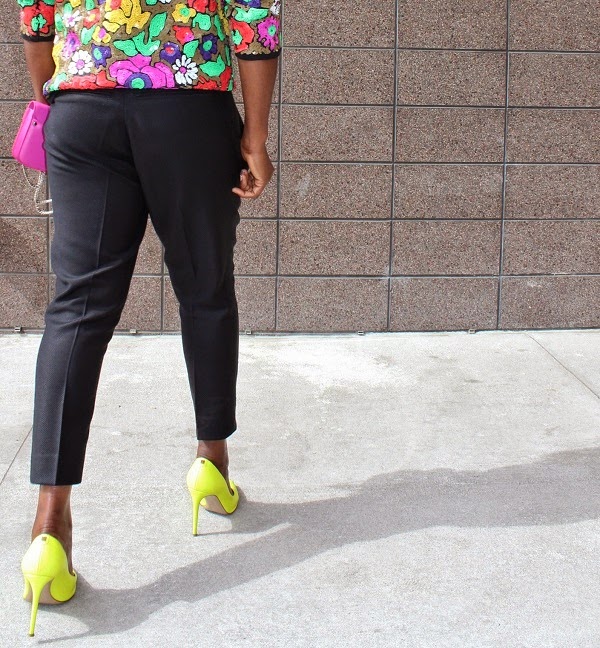 Jacket: Asos, Get It Here
Tee: T By Alexander Wang, Get it Here
Pants: Helmut Lang, Old
Bag: Proenza Schouler, Sold Out, Try This
Shoes: Valentino, Get it Here
Sunglasses: Prada, Get it Here
Happy Monday,
I hope you had a wonderful weekend… And a Wonderful Easter holiday.
When I came across this jacket, I thought how fun. The sequins, colours and just overall detailing were just something to love. Since the jacket is so bright and detailed, I felt I had to keep the look simple so I accompanied the it with the above cropped pants and a simple white tee.
It's spring after all, so colour is important but I had to be careful not to look like a masquerade.
The look had to be properly balanced with other subtle hues hence I chose black and white.
I hope all have a wonderful and productive week.
Thanks for Viewing,
Ranti