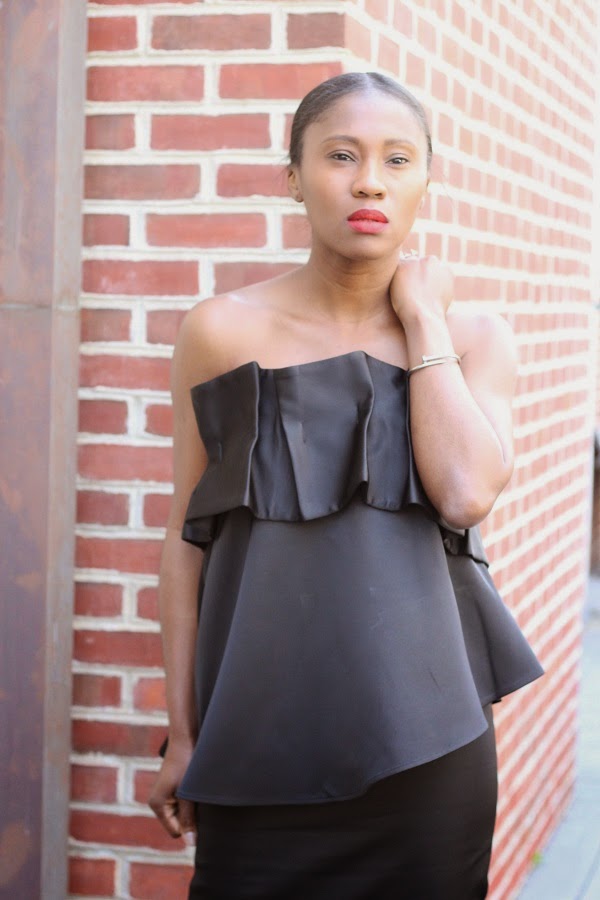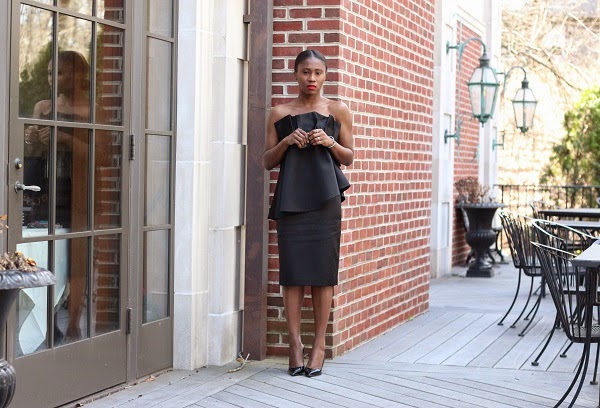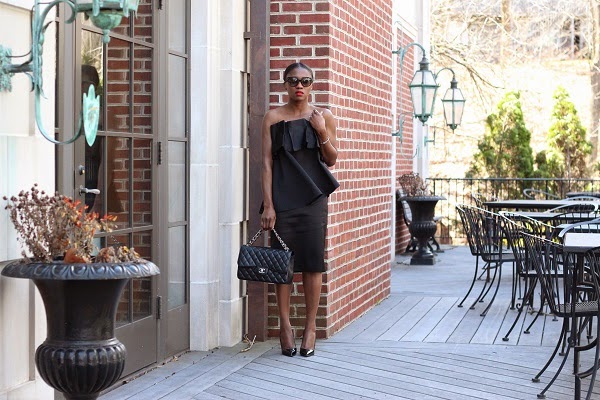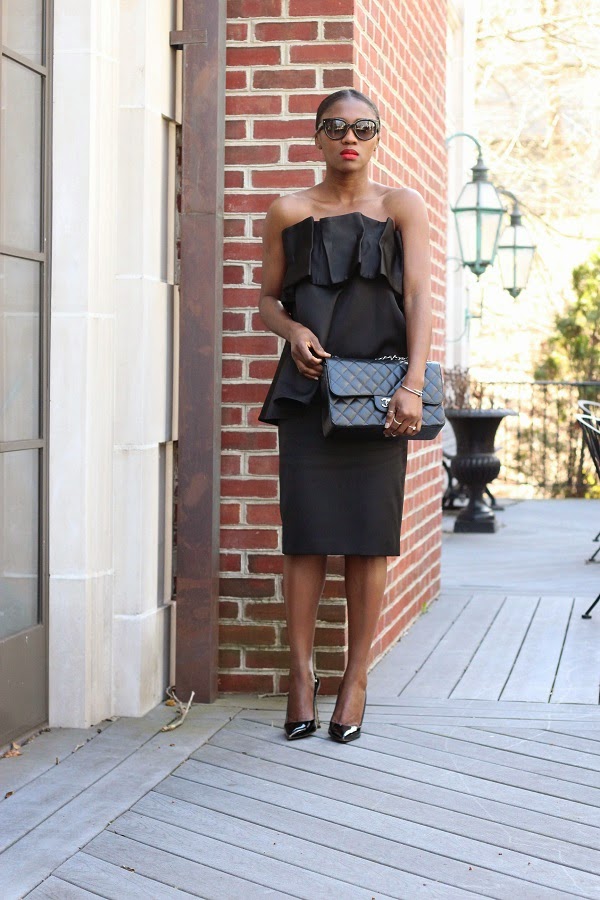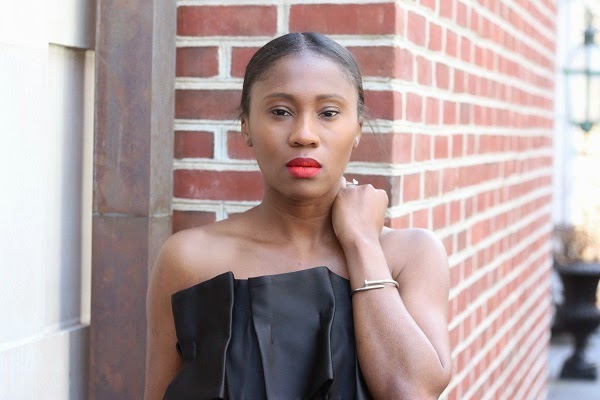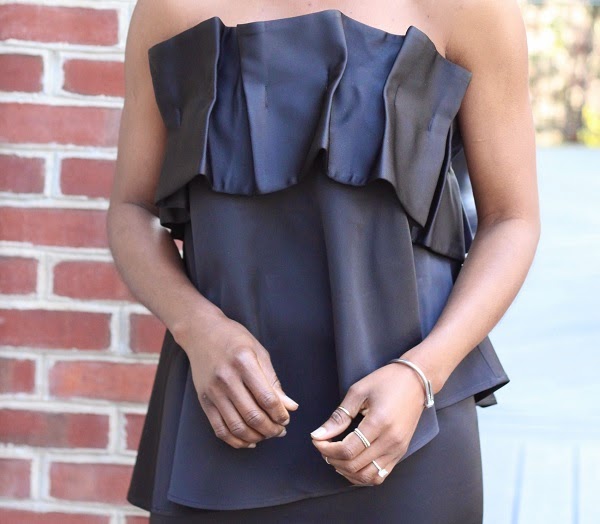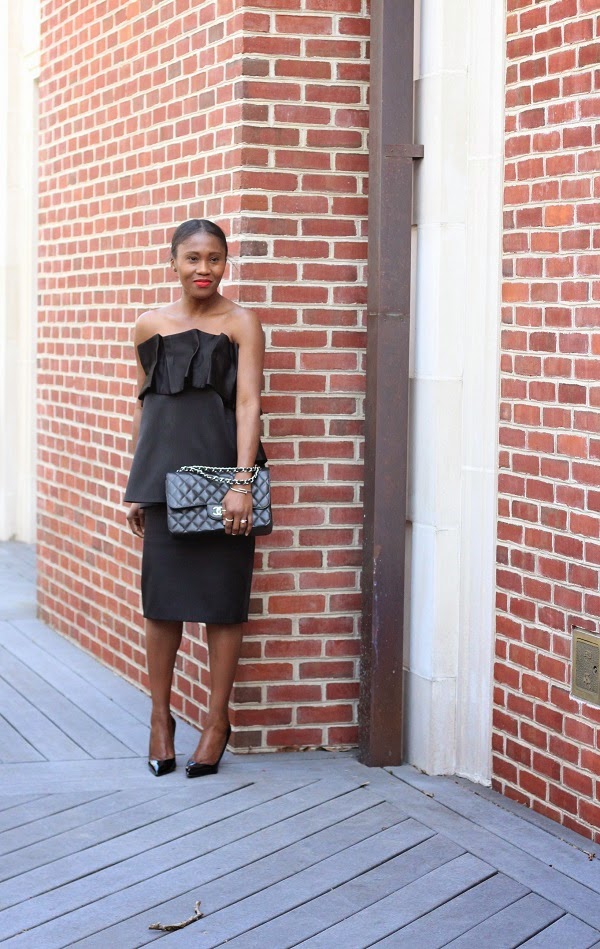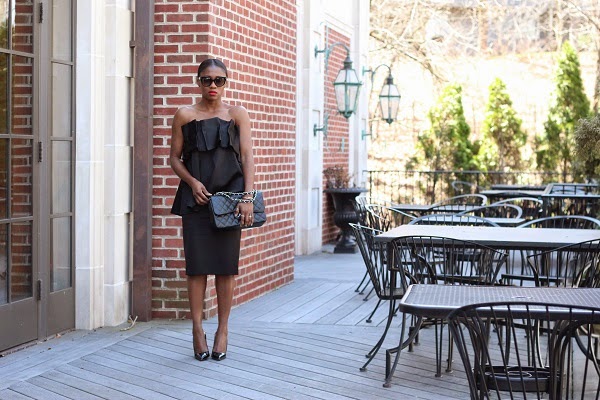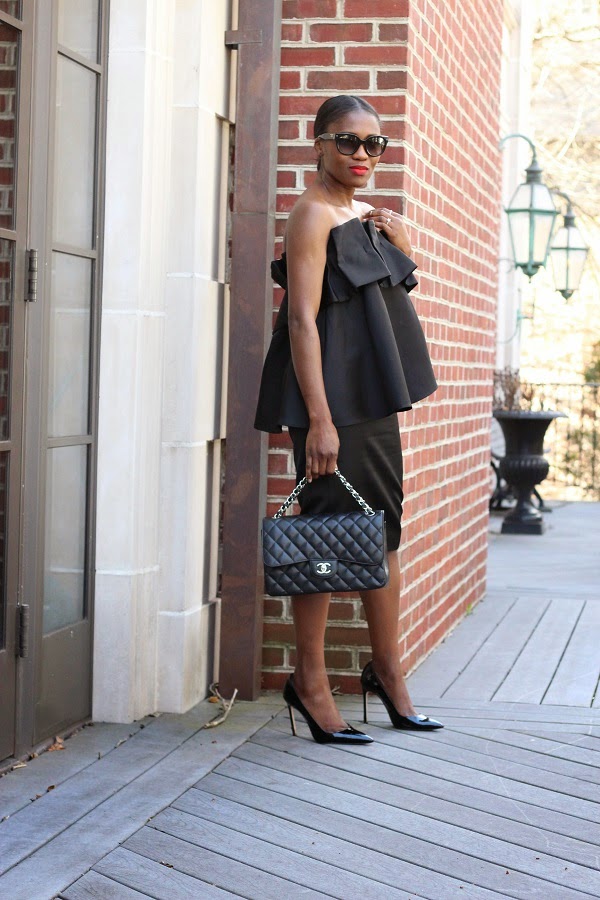 Dress: Cameo, love the top version Here
Bag: Chanel
Shoes: Manolo Blahnik
Sunglasses: Prada
Bracelets: The Peachbox
Ring: Kohls, Catbird, & Catbird,
Lips: Nars Heat Wave Lipstick
& Nars Dragon Girl Pencil
Happy Monday all,
I hope all had an excitement filled weekend.
An all black look which also encompasses a LBD (little black dress) today on the blog to start off the week. There are many variations of a classic LBD, this dress could easily be added to one's collection of LBDs, don't you think?
Well, off I go.
Thanks for stopping by,
Ranti