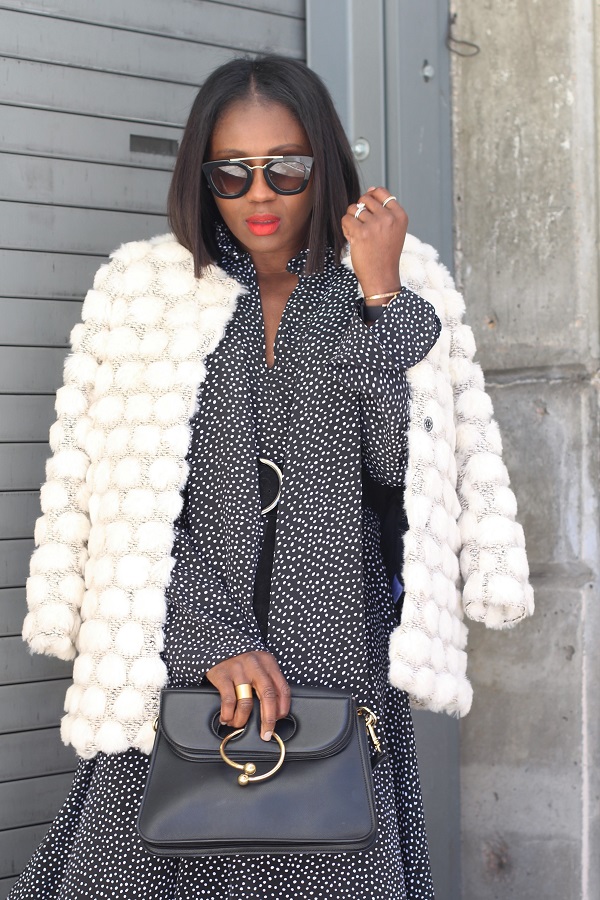 12/19/2016
Fun Filled // Faux Fur
Happy Monday!
I hope you all had a wonderful weekend.
It's just a few days before Christmas, are you ready for all the day will bring?
The hubby and I are planning for a chill but fun day filled with movies, good food and some presents of course, I can't wait!
Sharing a fun look filled with faux fur just perfect for this time of the year.
I'm sure you here me say this quite a bit, but i really really love this dress, from the flare sleeves, to the ruffle detail on the bottom, it's just a perfect twirling piece.
I paired the red trainers for a dash of colour, but a pair of boots or heels would do just as well. And doesn't the faux fur jacket add just the right amount of texture?
Shopping Links:
Have a wonderful day!
Xo,
Ranti