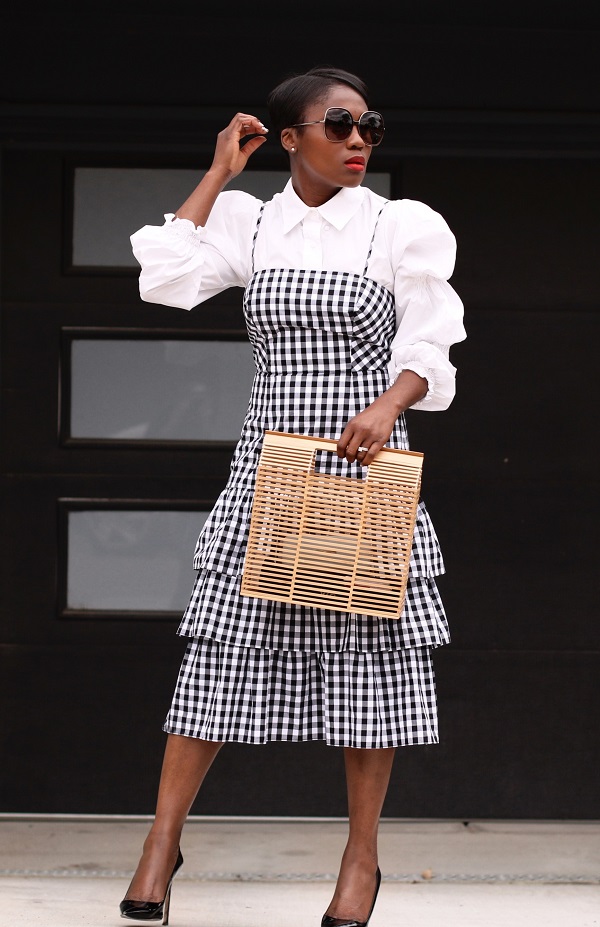 05/23/2018
GINGHAM & STATEMENT SLEEVES || WORK-WEAR
Have you ever bought a piece, loved it but can't get yourself to wear it because it's not that perfect piece you were hoping it would be?… yet you also can't get yourself to return it either; that was how I felt about this dress until about a week ago.
I bought this gorgeous dress over a month ago and it just sat in my closet, not a typical thing for me, I wear my pieces right away, but I decided it's just too long, the cut would be perfect on a 5'6″ or so frame. So I took it to my favorite tailor of over 10 years (yes tailoring pieces to fit is key for a polished look) and we decided to gut about 11 inches from it in total. This was done by cutting a bit off from under each ruffle layer.
Now with my perfect dress on hand, I created this work-wear inspired look, by styling this revisited blouse last seen HERE and accessorizing with black and brown pieces for a spring take on the look
Thanks for stopping by!
xx, Ranti