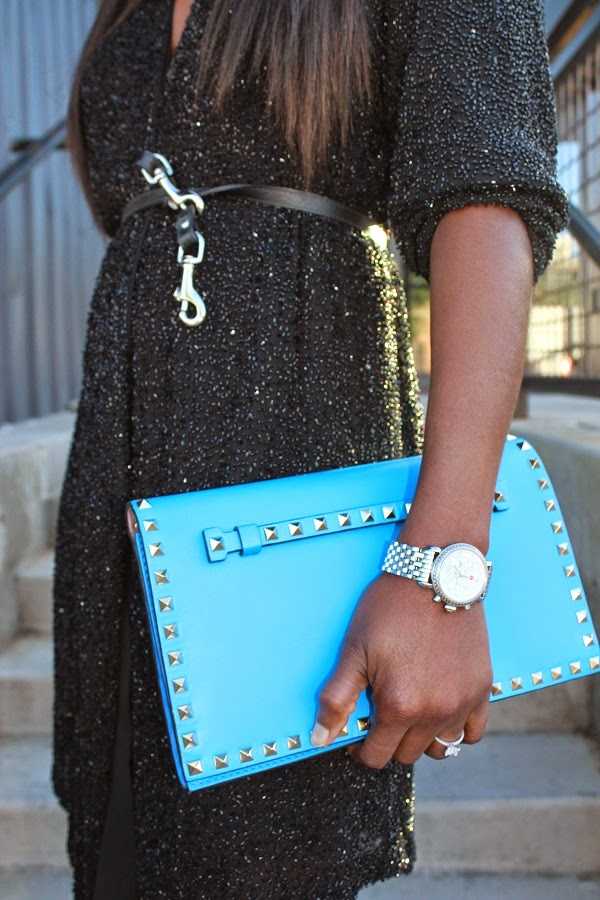 08/18/2014
Heist: A Beaded Affair
Dress: Diane Von Furstenberg (DVF) C/O Heist, Try This & This, Love This
Belt: An bag strap
Bag: Valentino, Also Here & Here
Shoes: Manolo Blahnik. Love This
Happy Monday Loves,
Hope all had a wonderful weekend.
They'll be many times in one's life that one would discover a wonderful place that leaves them in awe, one of those times recently happened to me when I stumbled upon a local gem…. Heist Resale.
A boutique which specializes in the resale of high end designer pieces, bags, shoes, clothing, etc.
With today's look I've selected a stunning black beaded DVF wrap dress right off their racks in debut of many features from the store.
Ladies do keep in mind, each piece is one of a kind, sorry, due to the nature of the store but rest assured they have many other fantastic pieces .To my local followers, make sure to drop in the store and discover what it is I'm raving about, the ladies Elise and Mari would be glad to be of assistance.
I decided to create an evening look with slight edge, this is a wrap dress, those that are familiar with wrap dresses know they hug the body but I elected to tie the attached belts into a bow as depicted on the front of the dress, and used a bag strap with silver hardware which compliments the metallic shoes to cinch in my waist.
What do you think of this look.
Well, off I go.
Xo,
Ranti