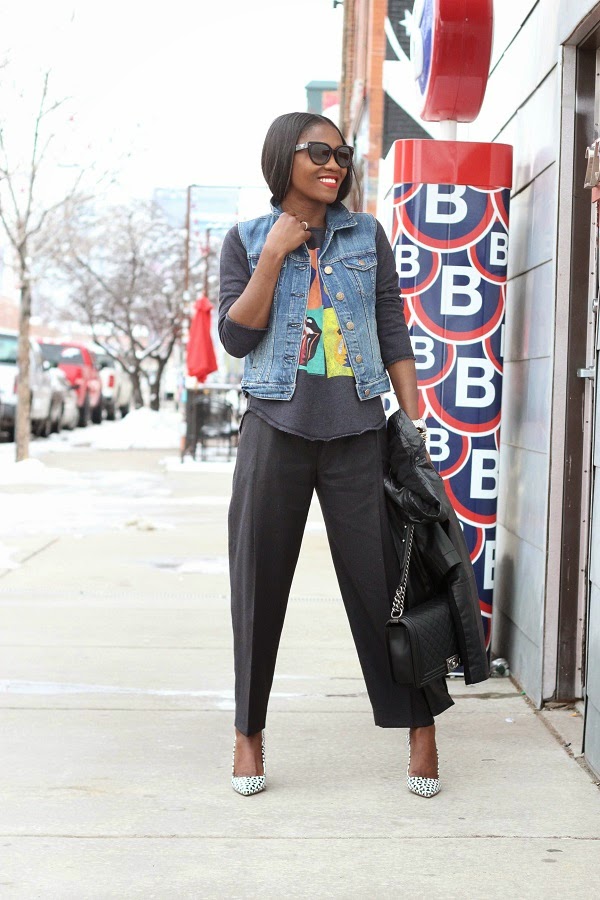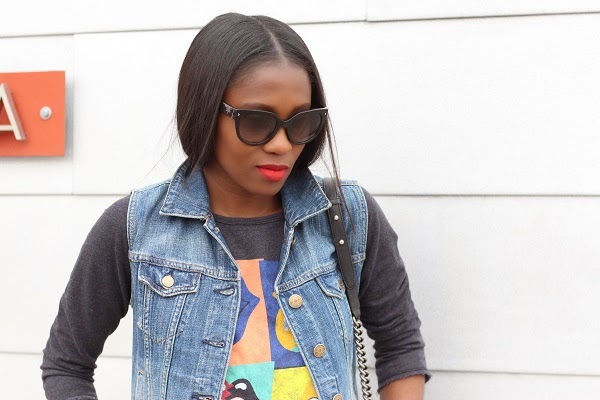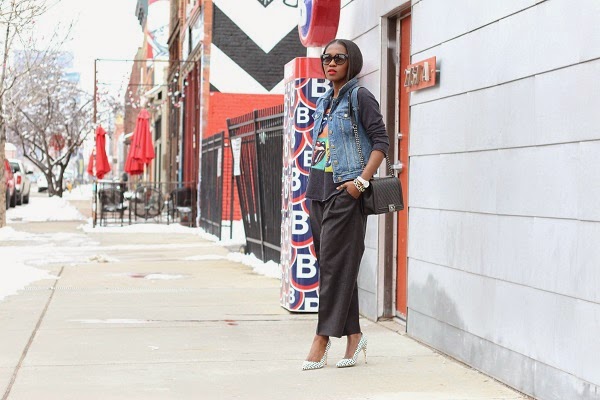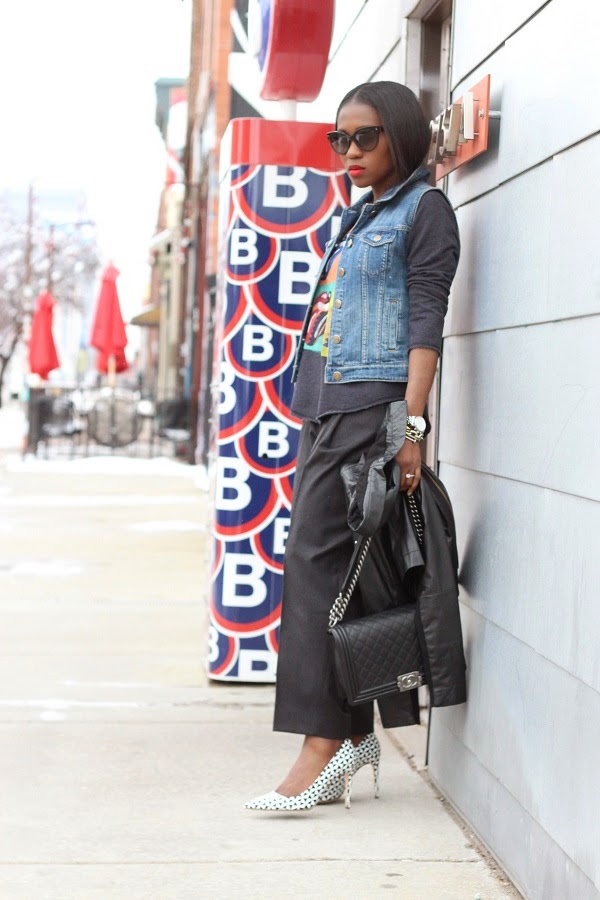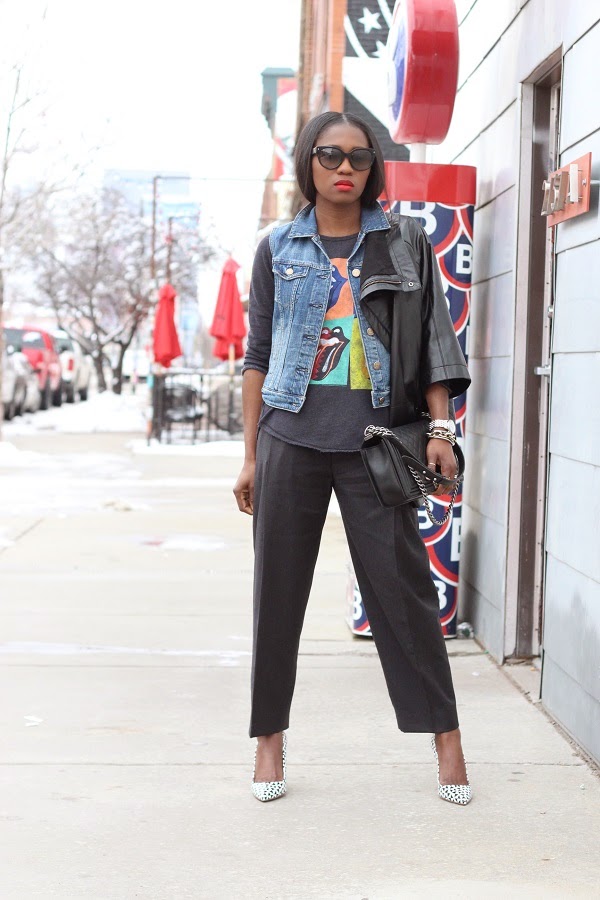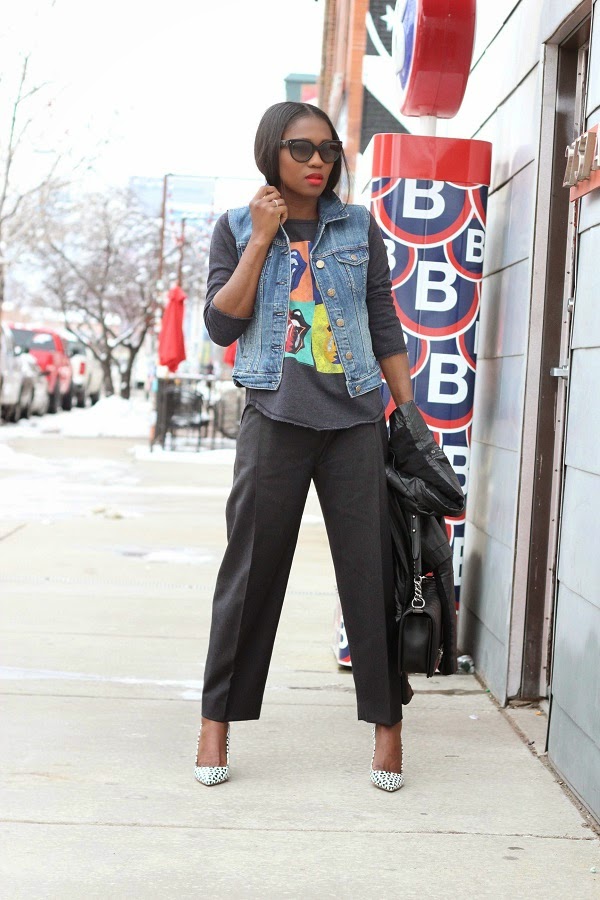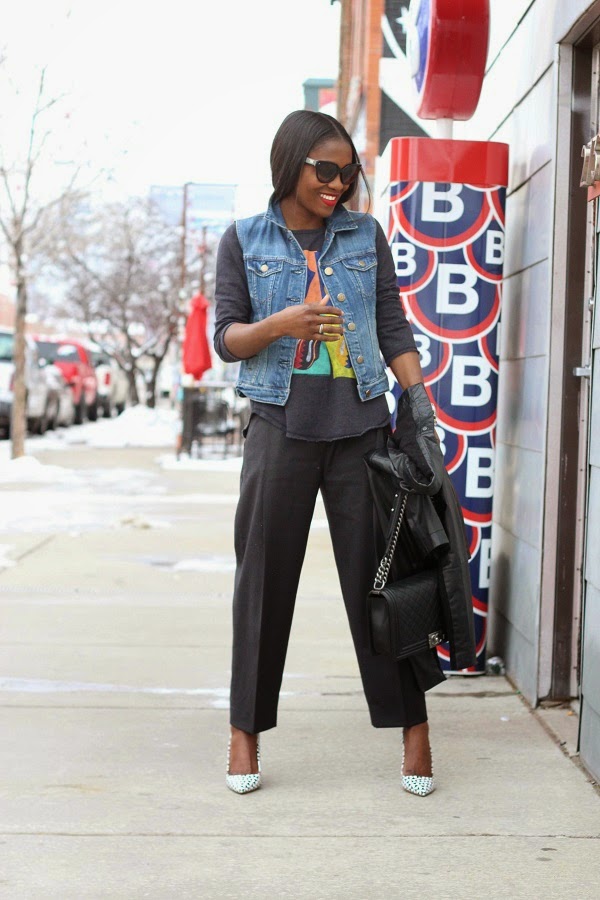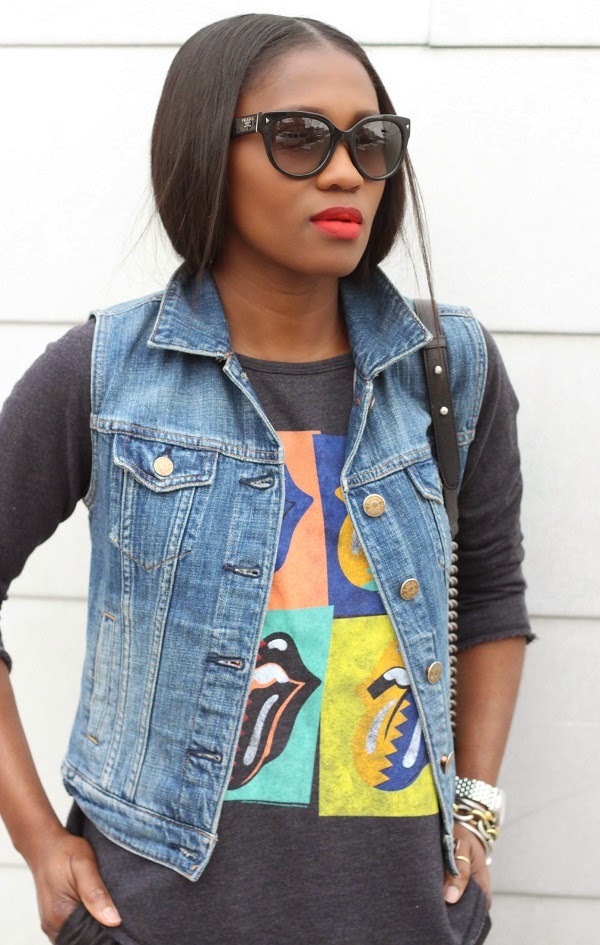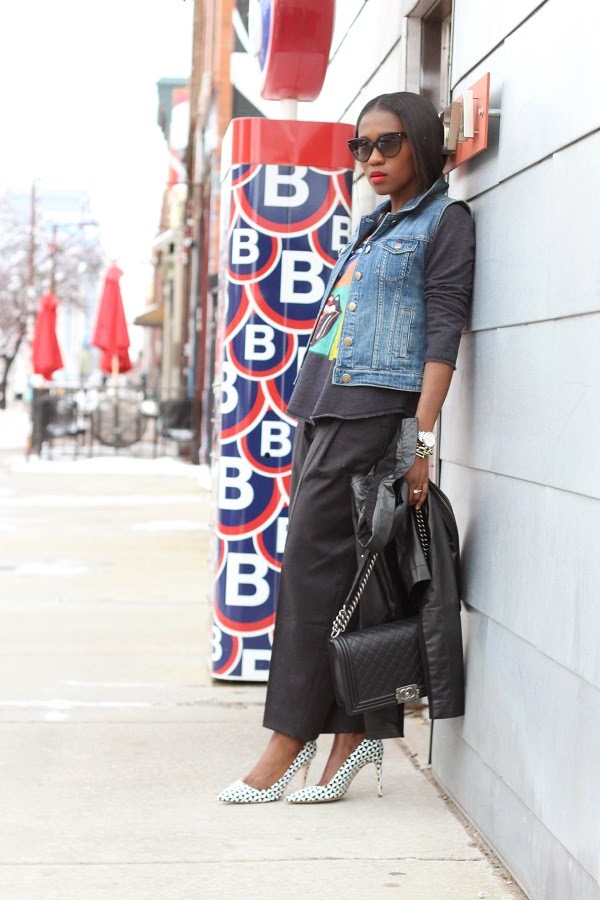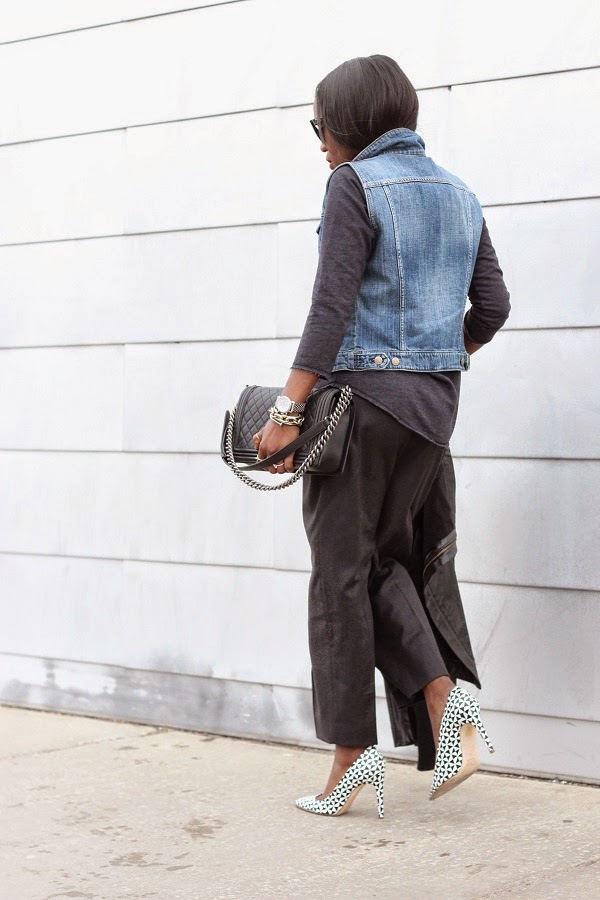 Shirt: Urban Outfitters, And Here & Similar
Vest: J. Crew, Similar
Jacket: Veda, Similar & Here
Pants: J.Crew, Similar
Sunglasses: Prada
Bag: Chanel
Shoes: J Crew, Similar
Lips: Nars Dragon Girl Pencil & Nars Heat Wave Lipstick
Happy Friday loves,
We made it through yet another week, yes!
A more relaxed look is always a great way to bring the week to a close, don't you agree?
I love graphic tees and I'm a huge fan of the stones, so when I came across this top, it was a no-brainer. On this day, I decided to create a cool chill look around it.
Have a wonderful weekend.
Thanks for stopping by,
Ranti