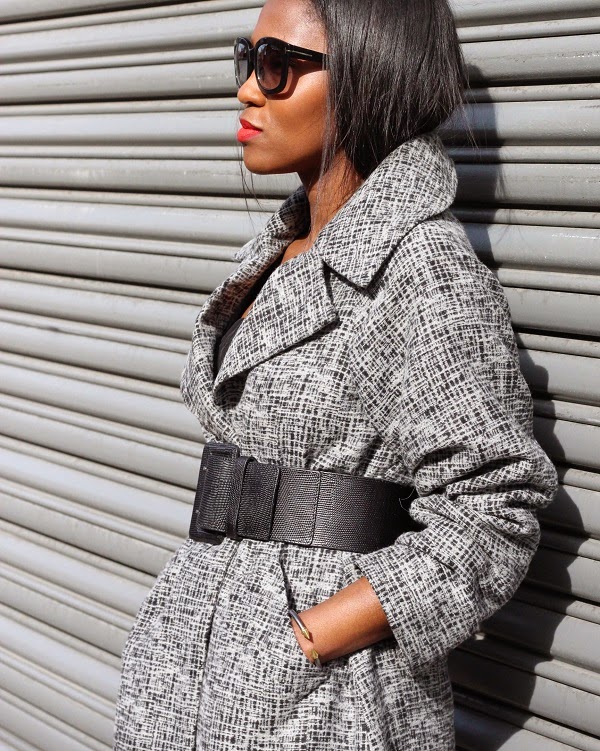 Lips: Nars Heat Wave Lipstick & Nars Dragon Girl Lip Pencil
Happy Friday All,
It's Friday the 13th isn't it? A lucky day if you ask me; one reason it's lucky is because it's a Friday!
On this day, I opted for a more clean look with this jumpsuit last seen here, beneath this lovely swing coat. I opted for a pop of colour with my red clutch because my entire look is on the darker side.
What are you wearing to celebrate the day of love tomorrow? Care to share?
Well, off I go.
Thanks for stopping by,
Ranti