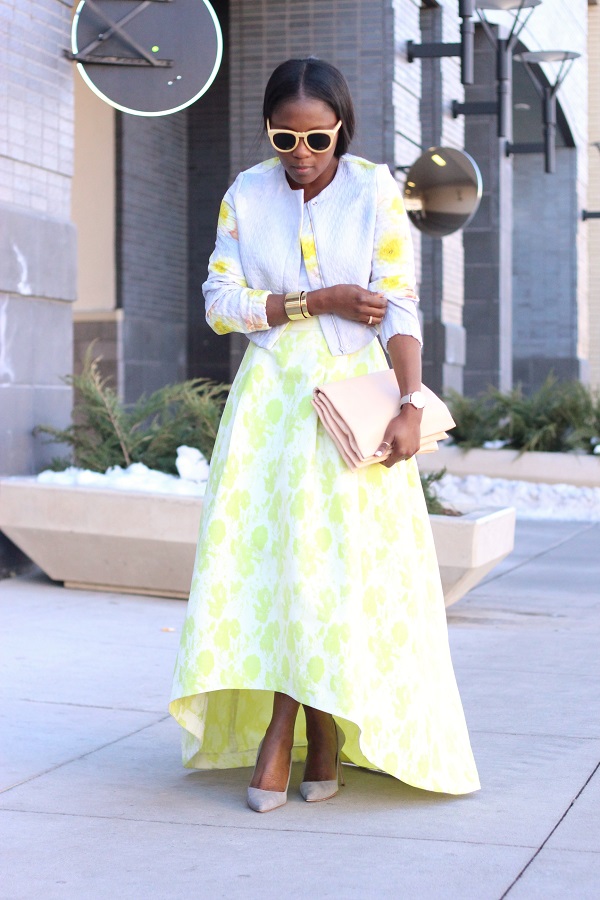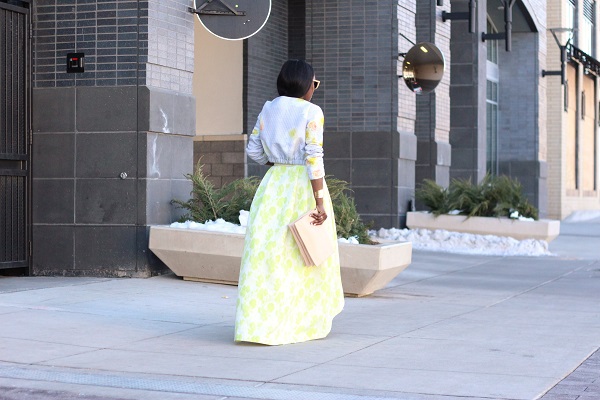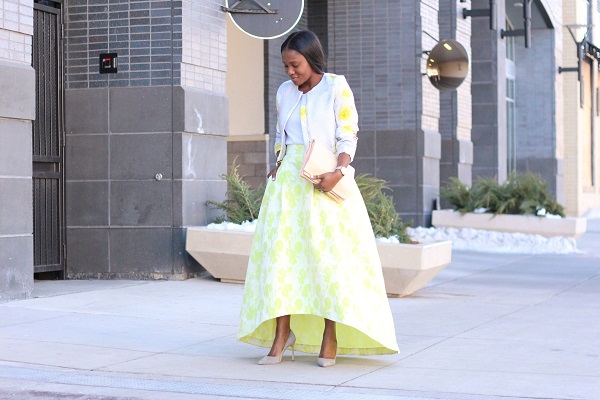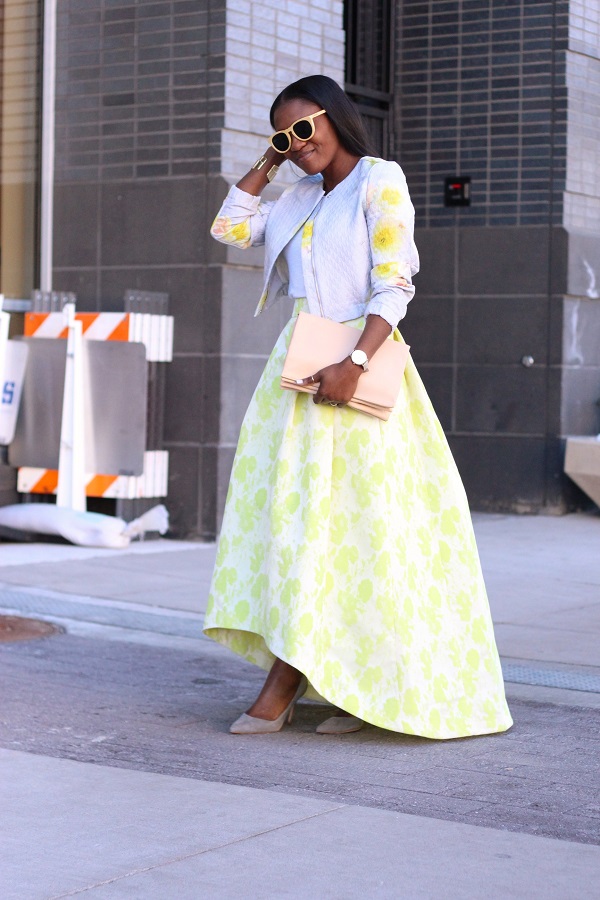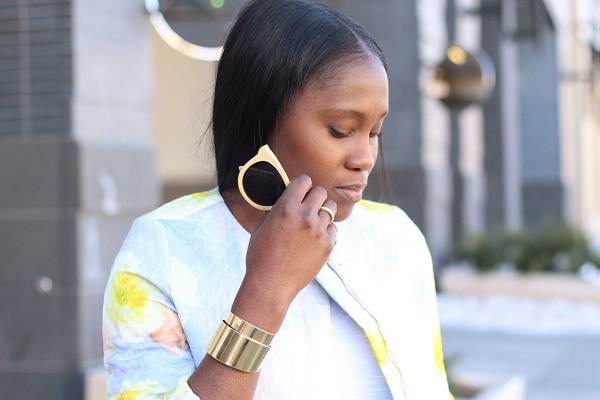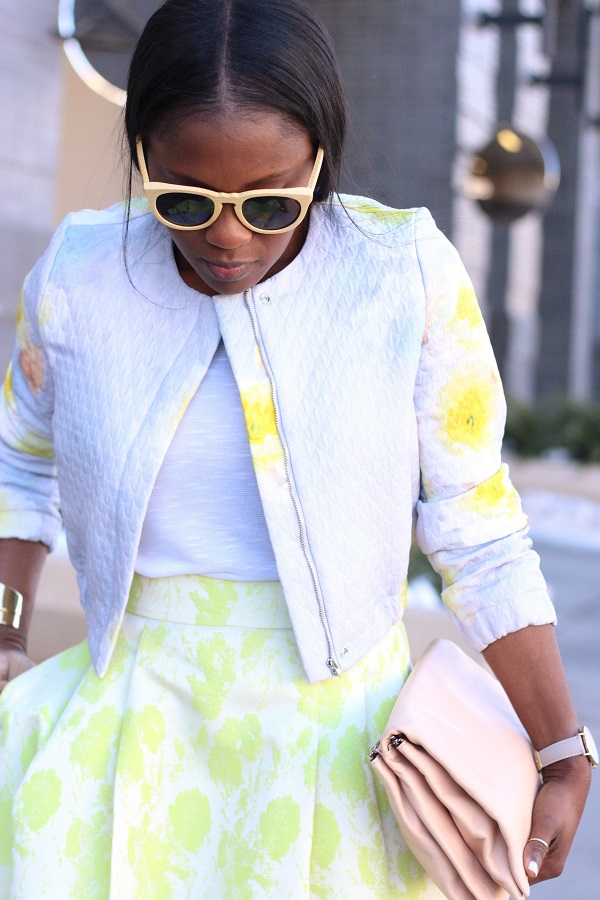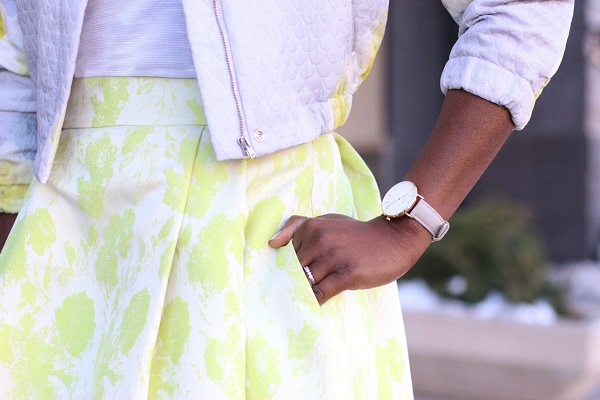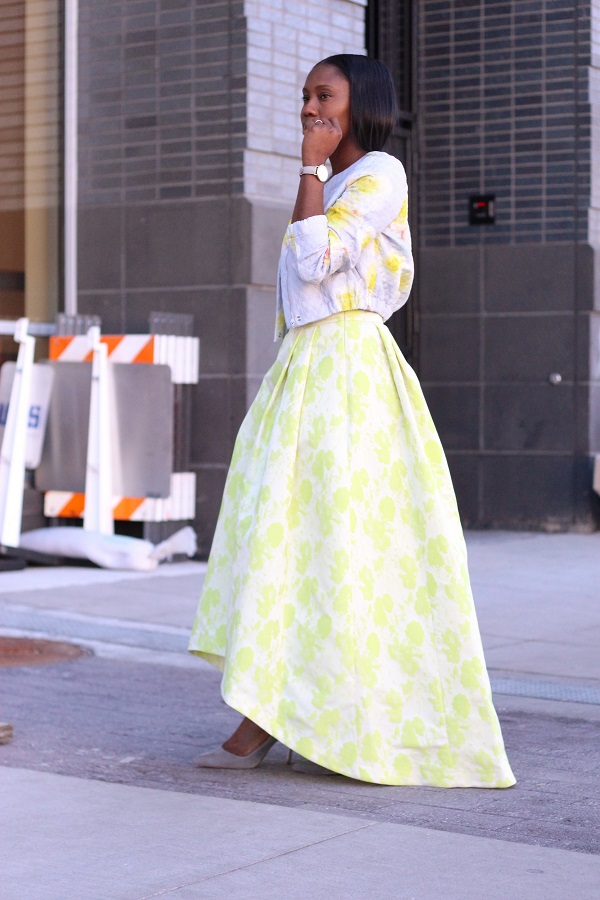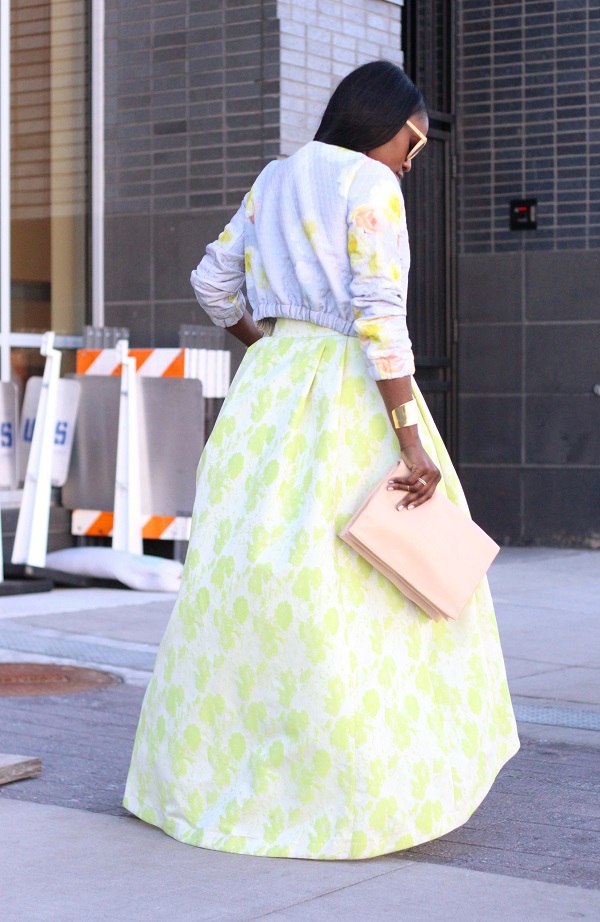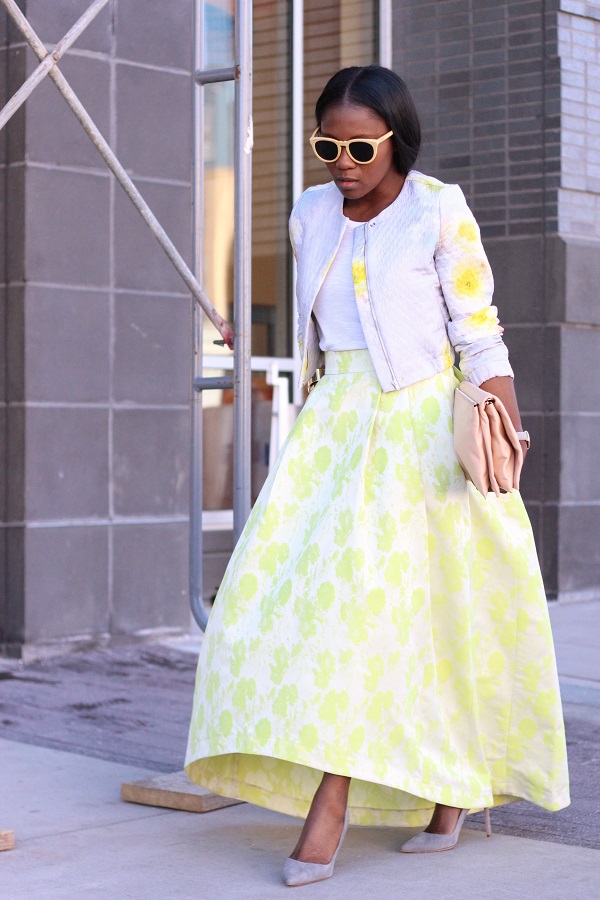 Jacket: Here
Tee: Here
Skirt: Here
Clutch: Celine, old, similar Here
Shoes: Here & get a similar pair Here
Cuff: Here
Rings: Here & Here
Watch: Cluse, C/O, Here at 25% off
Sunglasses: Panda, C/O, Here

Happy Monday all,
I hope you all had a wonderful weekend.
It was the hubby and I's fifth year anniversary of the day we met on Friday so we were out and about all weekend; it was quite lovely.
Starting the week off in a bit of a citrus number, the spring season is also about colours in the lemon/lime family as much as other brights which I truly love. I added a bit of light grey as seen in the jacket and dark grey with the shoes to bring a bit of balance to the look.
Well, off I go.
Thanks for stopping by,
Xo,
Ranti