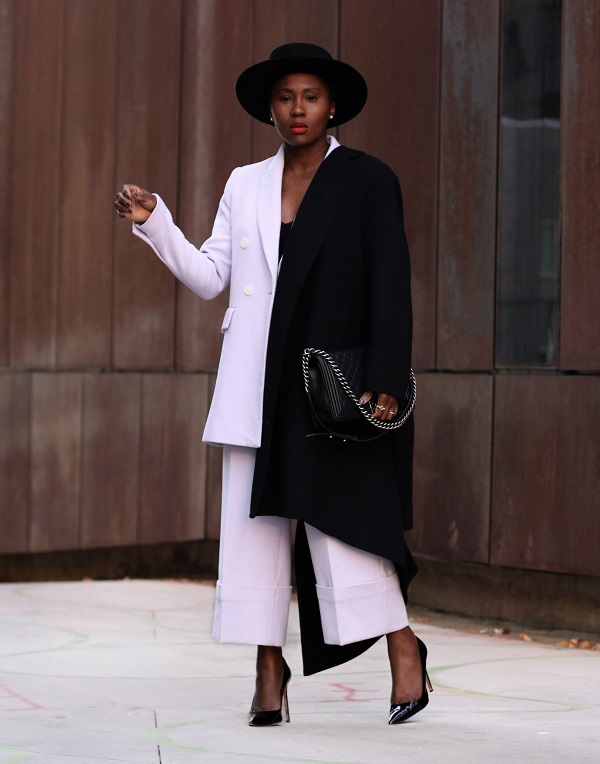 12/18/2018
MENSWEAR INSPIRED… HOW TO DRESS A PURPLE SUIT-SET FOR THE SEASON
_
Fun fact, my favourite colour is purple. I may not wear the colour much but I have loved the colour for as long I can remember. I initially thought of buying the suit set in blue but one of my darling girl pals convinced me to purchase it in the purple shade because it's an unusual and unexpected shade for the season and I am glad I listened.
_
Such a soft and beautiful shade making it a beautiful pairing for many other hues (though one might not generally think so). This shade of purple would be perfect in the company of greys, chocolate browns, yellows, reds just to name a few but I opted for the more obvious pairing today because like many, I had the perfect accessories in black.
I absolutely love the fit of this suit set, it's such a bold and crisp cut and I am definitely a fan of the added wide cuff detail at the hem of the pants.
Side note: The set is a bit of an oversized cut as it's intended to be, so keep that in mind and stick to your size
_
I am wearing… A Purple Double Breasted Jacket HERE, Also Available In Navy HERE | A Pair Of Purple Trousers HERE, Also Available In Navy HERE | A Black Silk Cami HERE | An Oversized Coat, Similar HERE & HERE | Black Fedora Hat HERE | A Black "Boy" Bag HERE | A Pair Of Black Heels HERE