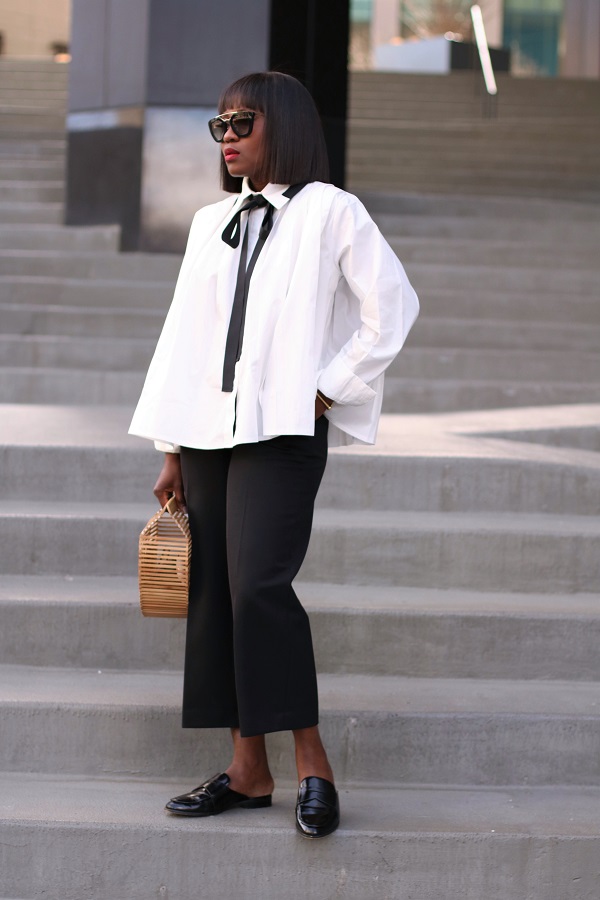 04/14/2017
Minimal In Black Tie //

Hello and happy Friday all.
I am so happy it's the end of the week and just two days away to the Easter holiday.
Care to share you weekend plans? I'm looking forward to a low key weekend with my hubby.
Sharing a minimal but detailed look with you today. I love clean fun look so the tie/bow and black gross-grain trim at the neckline are just the perfect touch this look.
Taking a more relaxed approached, I paired my black mules which are by the way my new addiction as I am trying to hold off on buying the Gucci pair I want to dearly,
HERE
(aren't they stunning)?
I finished with my bamboo bag for a great spring touch.
I hope you love the look
Have a wonderful day!
Xo,
Ranti