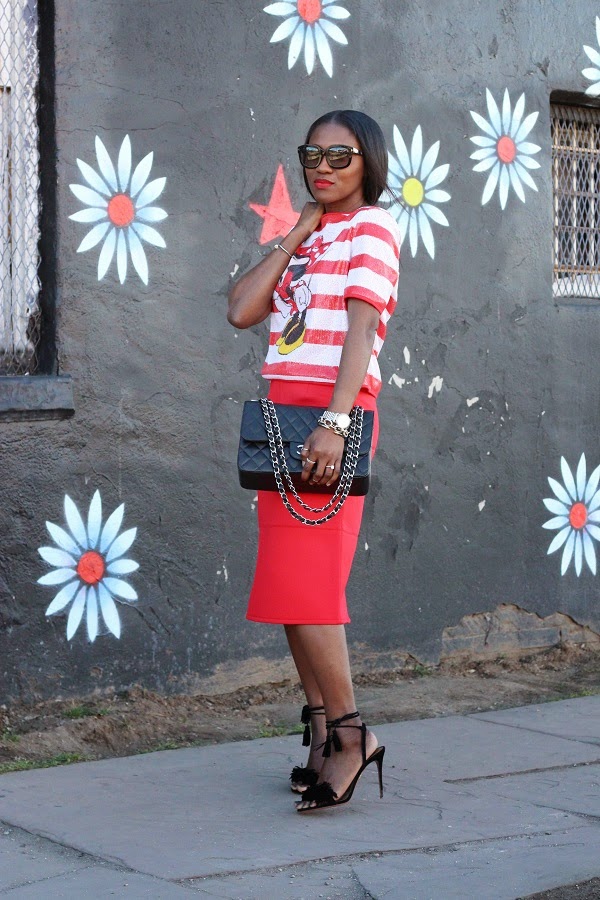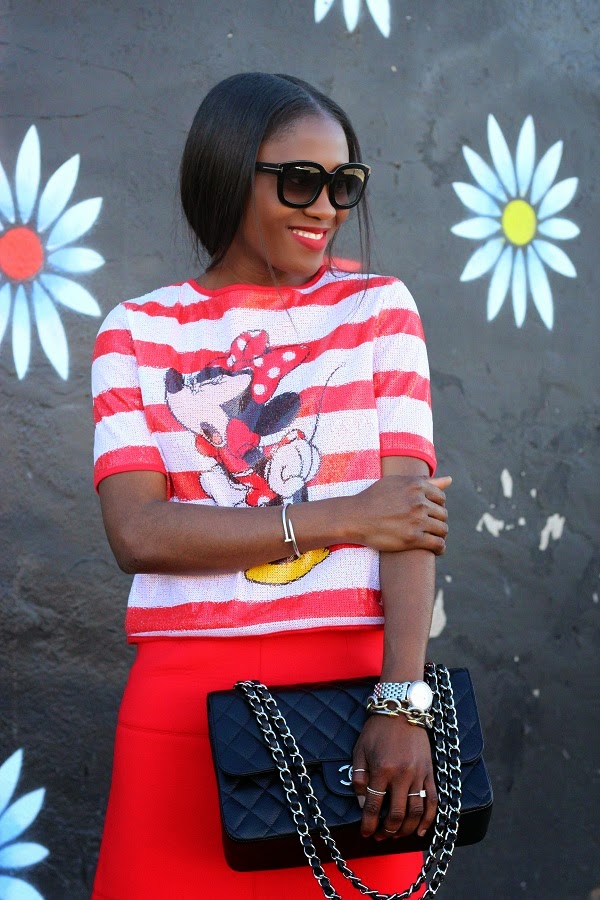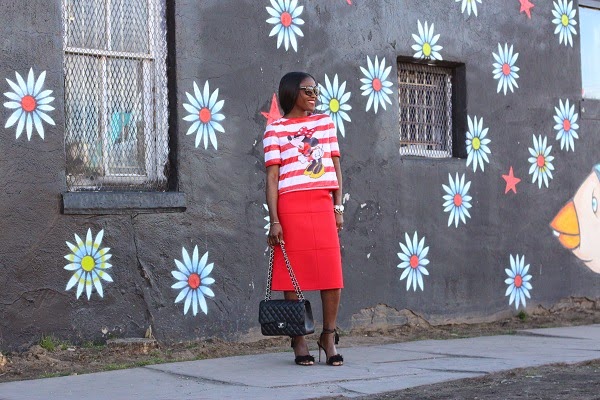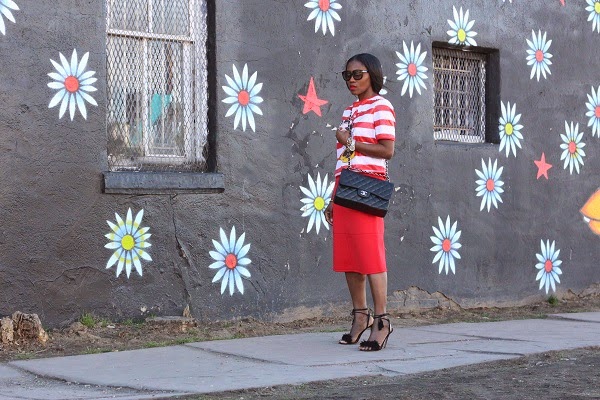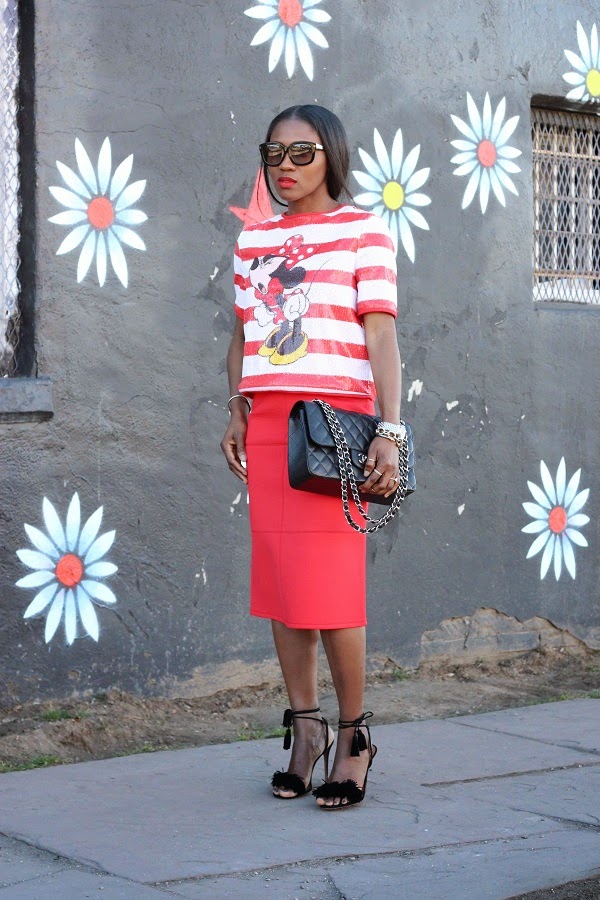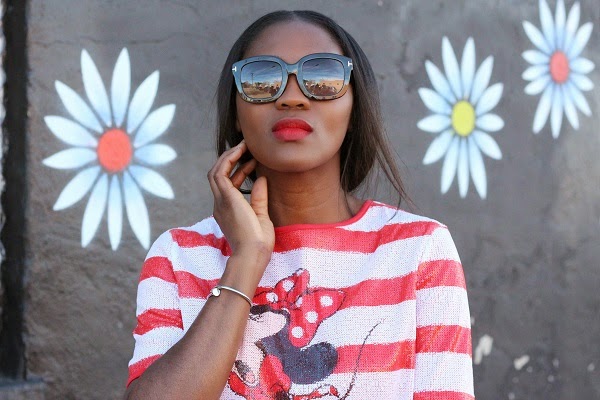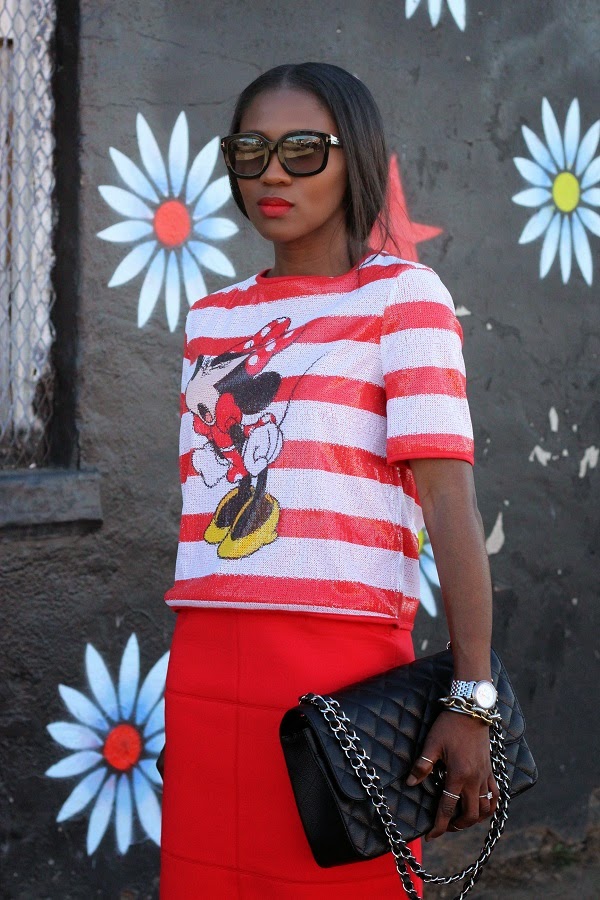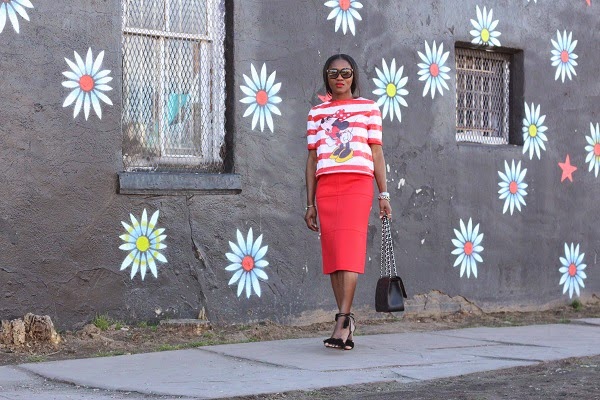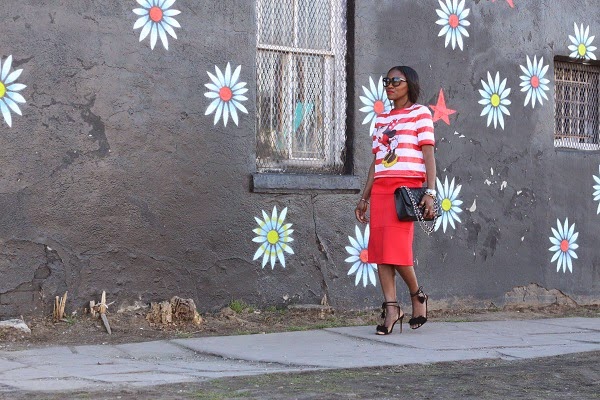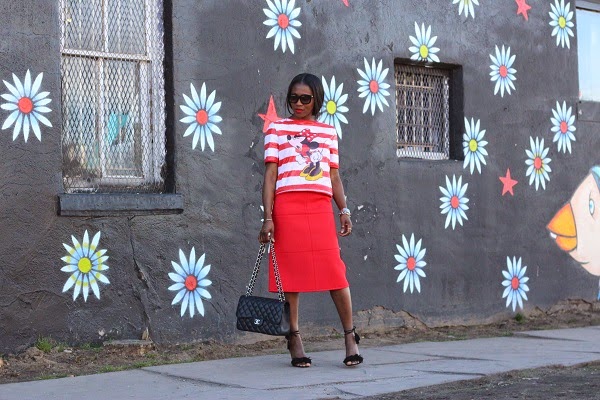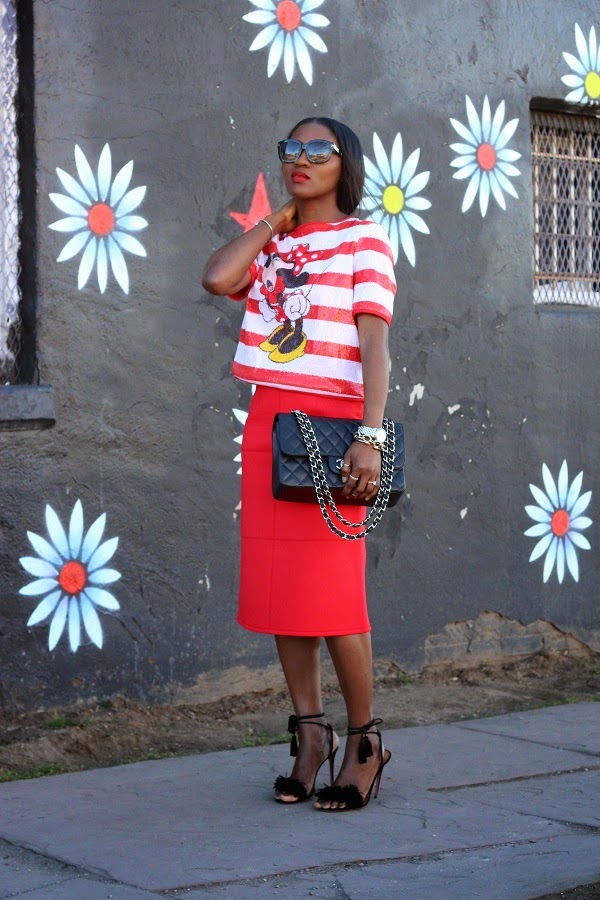 Shirt: Eleven Paris
Skirt: Asos
Bag: Chanel
Shoes: Aquazurra & Here
Sunglasses: Tom Ford
Bracelets David Yurman, Vita Fede & The Peach box, Similar Here
Watch: Michelle Watch, Face & Strap
Ring: Kohls, Sydney Evan & David Yurman
Lips: Nars Heat Wave Lipstick
& Nars Dragon Girl Pencil
Happy Friday all,
An end to another long week, yes, I am currently engaging in a happy dance.
Having a bit of fun today with Minnie, I am definitely not shy about my love for cartoon characters and images, especially on my tops, they are fun, colourful and bright. Just because I am an adult doesn't mean my inner child shouldn't occasionally come out to play; we all make our own rules right?
I hope for you a fun and whimsical weekend.
Well, off I go.
Thanks for stopping by,
Ranti