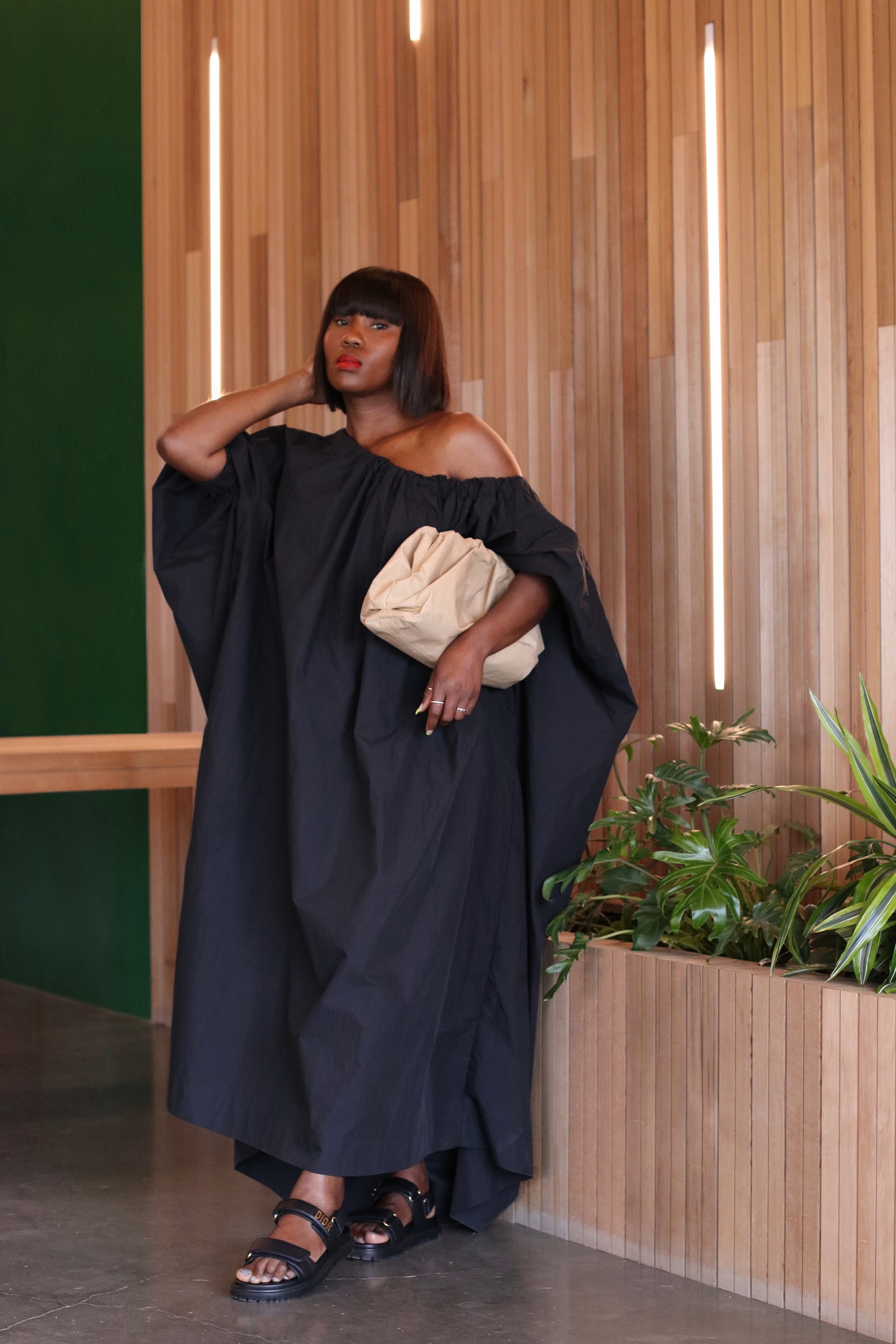 06/25/2021
My Black Summer Dress Edit
Shot In Collaboration With Hampden Clothing. All Words Are My Own.
I don't know if you share this same sentiment, but usually as the intense summer heat kicks in, I reach for free flowing and roomy silhouettes. When I saw this ruched sleeve dress by CO while scrolling the Hampden Clothing site, I immediately fell in love with it. Not just based on the cut, but knowing the countless ways I can style it during the summer months and beyond, all while making it my own.
In today's post, I'm sharing how I styled my CO dress for a recent day date. I styled it off the shoulder (not the intended look set by the designer) but a summer time style preference. Don't you just love it? Scroll through my cloudy silhouette and more of my summer dress picks available on the Hampden Clothing site below.
SHOP MY POST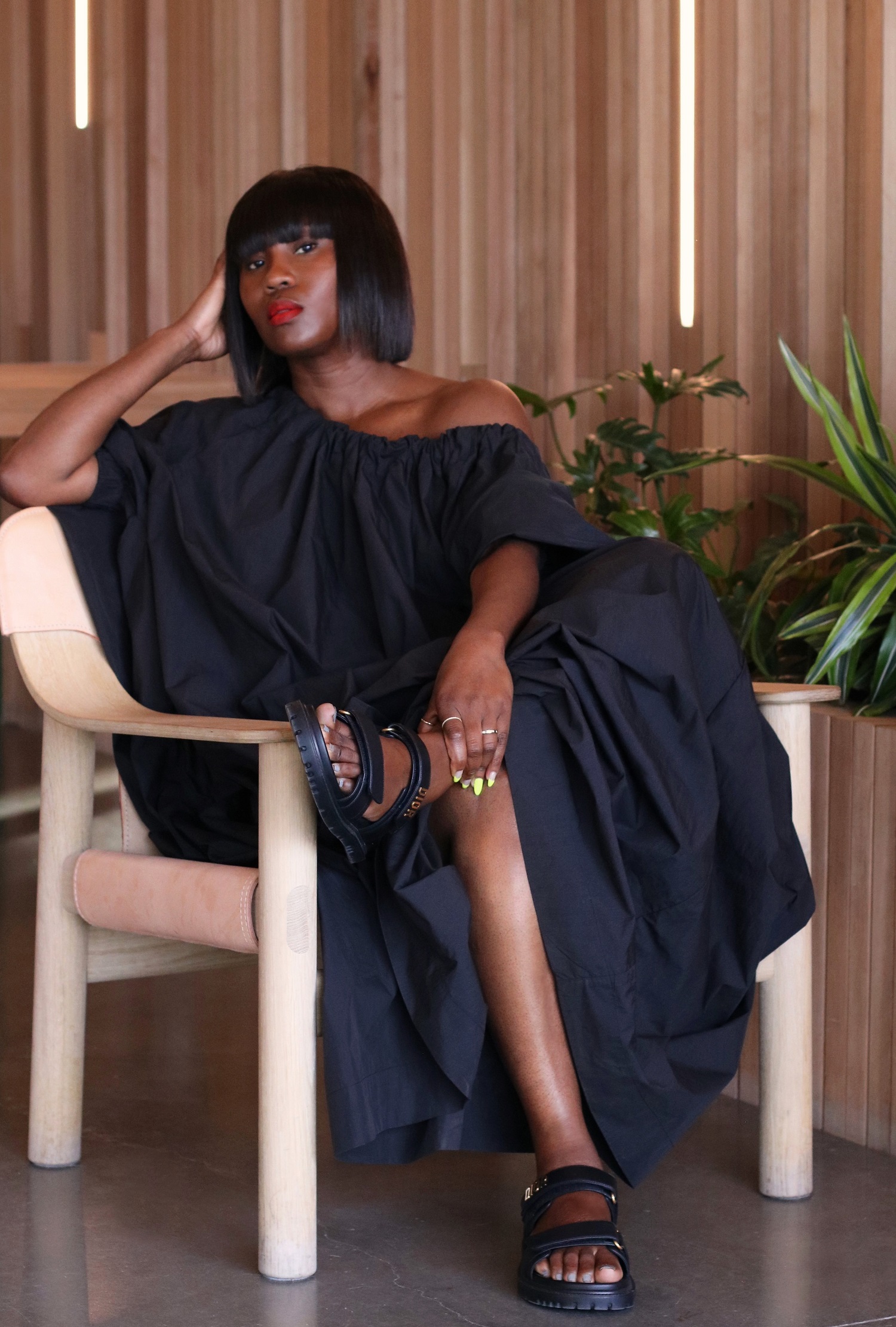 SHOP MY BLACK DRESS PICKS BELOW

SHOP MY OTHER DRESS PICKS BELOW

Thanks to Nordstrom and the RewardStyle team for Sponsoring on this post.
I appreciate you stopping by and I look forward to catching up with you again soon!
– Ranti