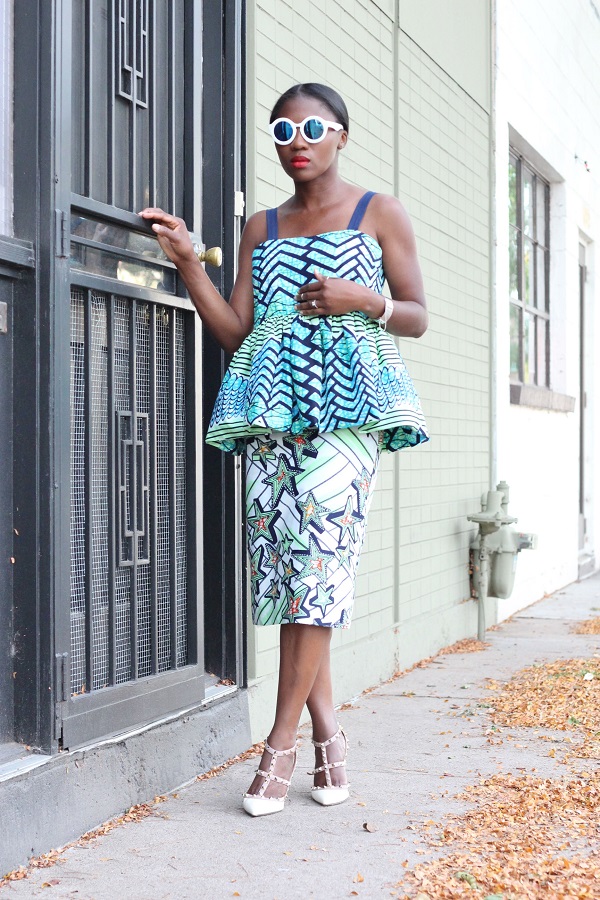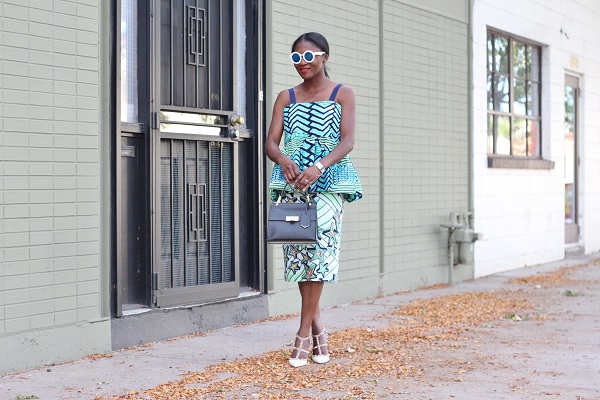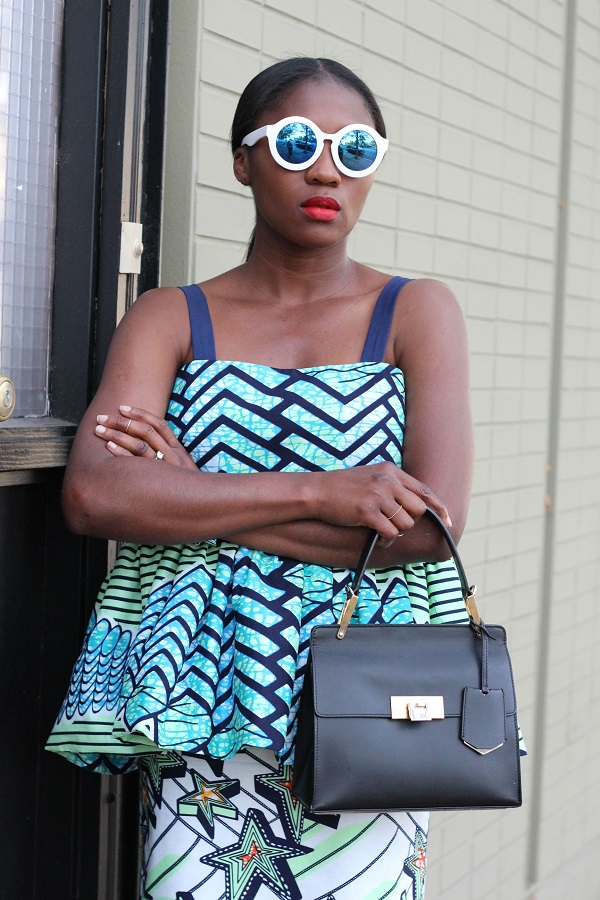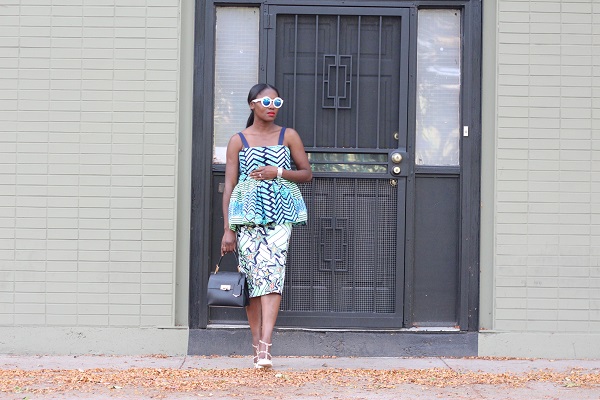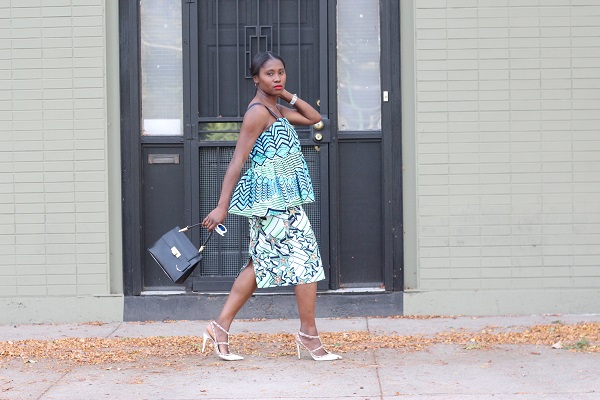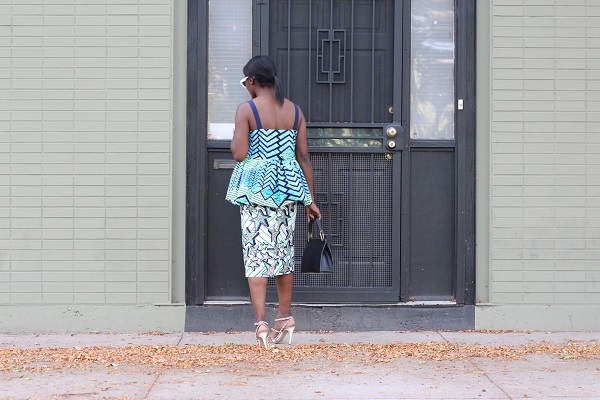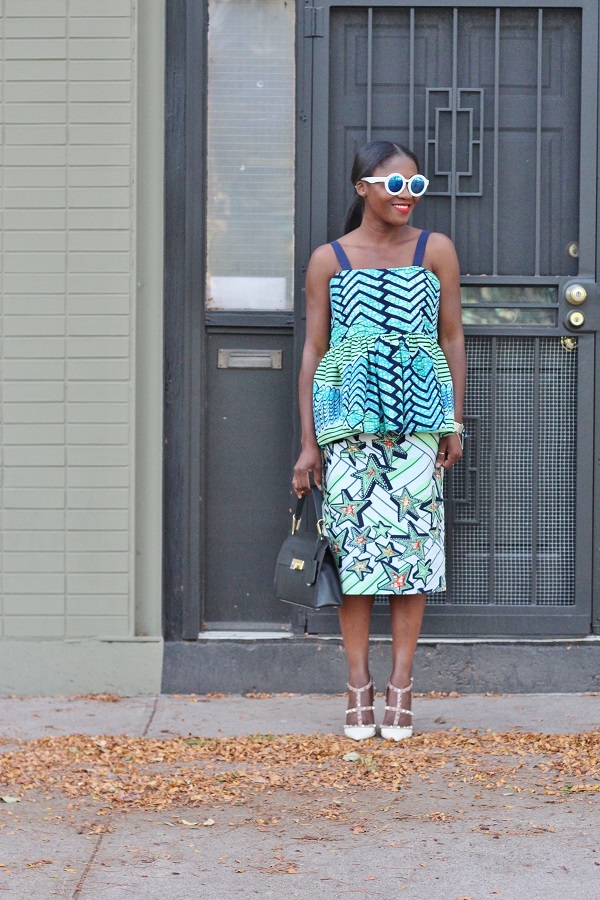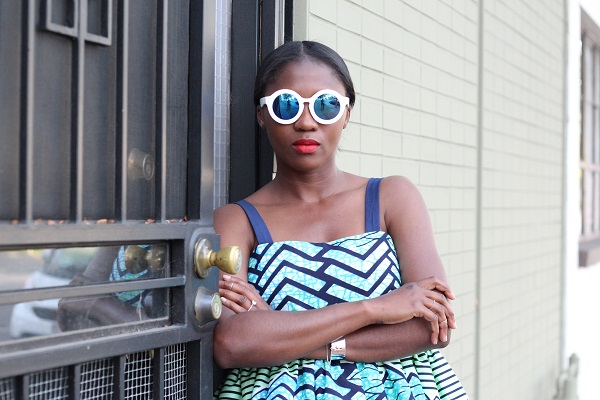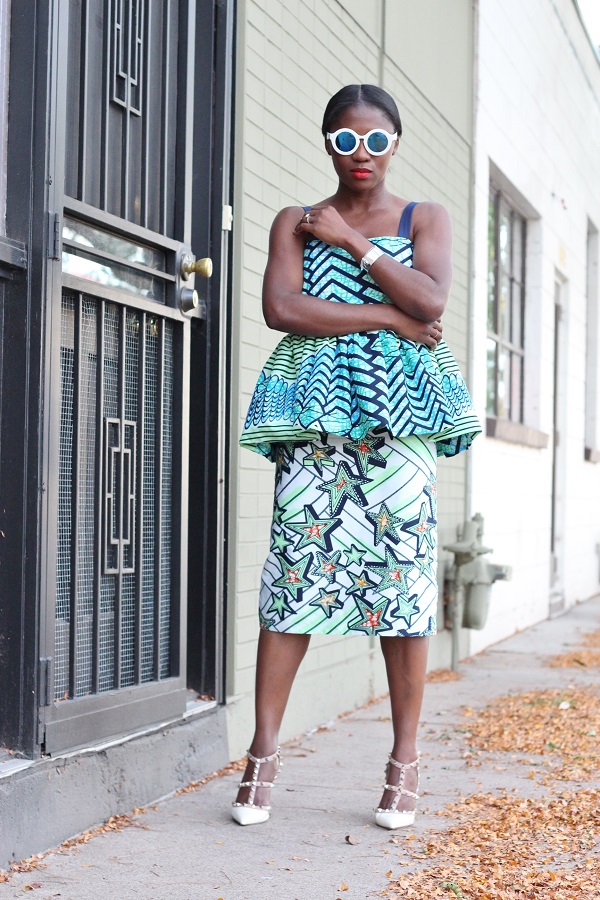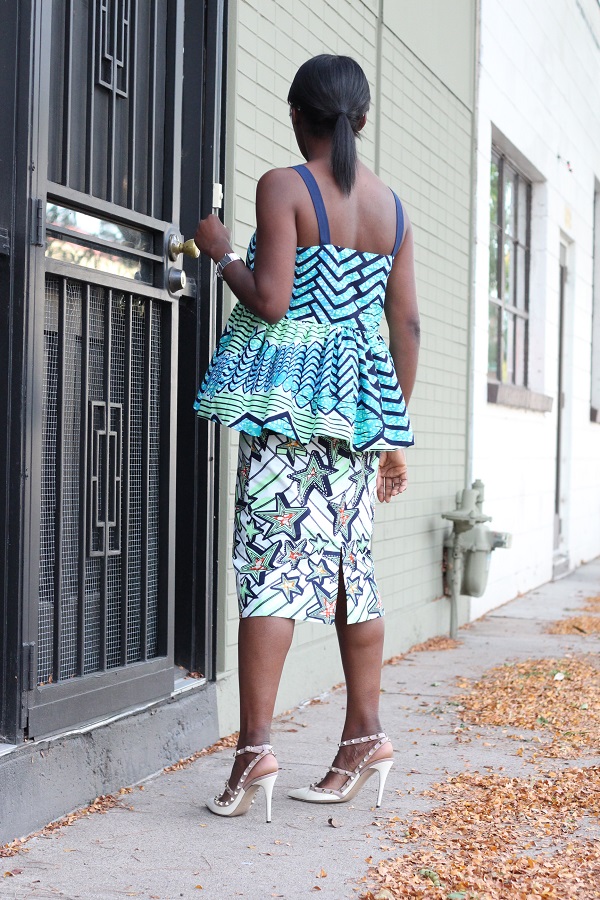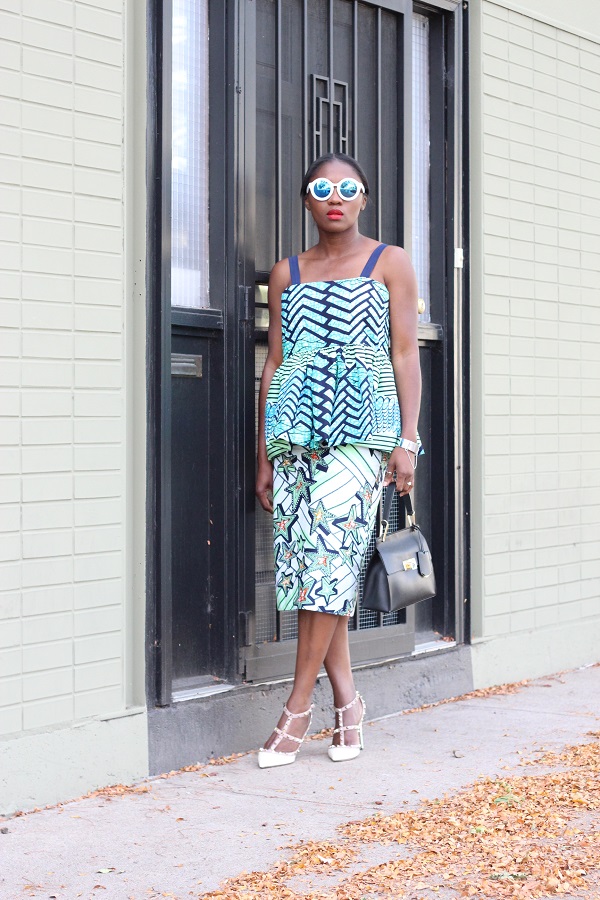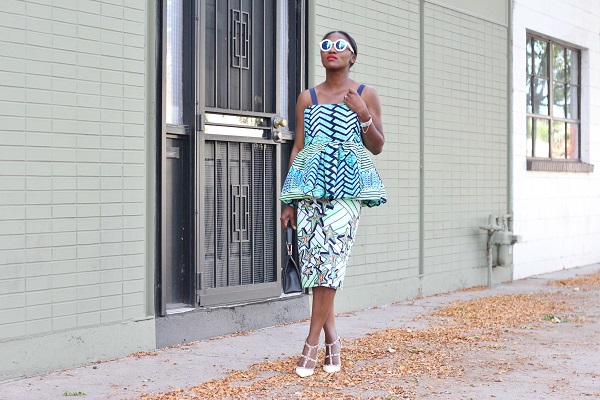 Fabric by: Vlisco
Get a similar look in my unconventional co-ords picks below:
Tops: Here, Here, Here & Here
Skirts: Here, Here, Here, Here & Here
Bag: Balenciaga
Shoes: Valentino
Sunglasses: Freyrs, similar Here
Lips: Covered in Nars Dragon Girl Pencil & Centered in Nars Heat Wave Lipstick
Hello,
I love unique cool shapes as you may have come to know about the pieces I gravitate towards and today is no exception.
In today's post, I'm wearing a custom made set with fabrics by Vlisco, a company with over 150 years in the art of original wax hollandais unique African inspired prints.
As this was a two part set of fabrics, I decided on a peplum style top in the busier print and a pencil skirt in the lighter hue fabric.
This look is my interpretation of how my generation can keep African prints alive, cool and hip and hopefully make our parents proud as the heritage caries on.
To top it off, I opted for these round Freyrs sunglasses for the pop and cool factor and a lady-like structured bag to carry on the structure introduced by the top.
Well, off I go!
Thank you for stopping by,
Ranti