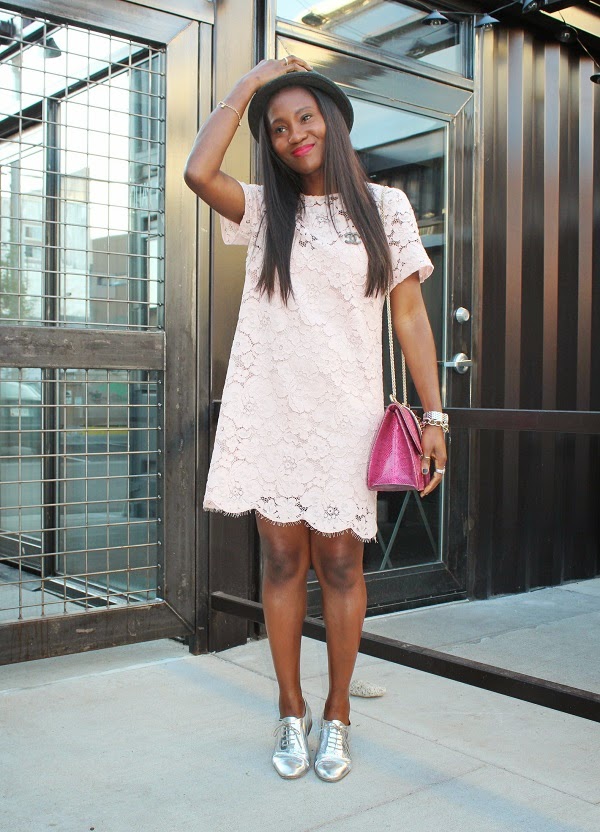 09/19/2014
None Traditional Lace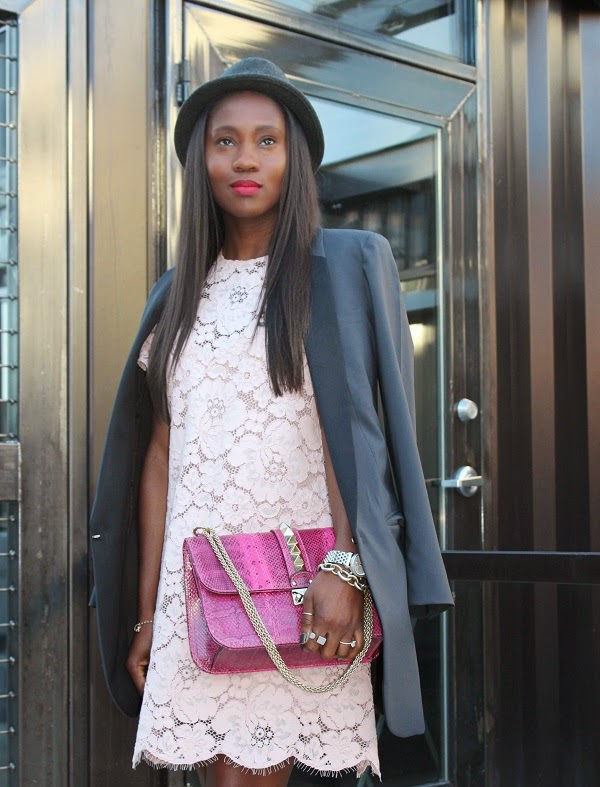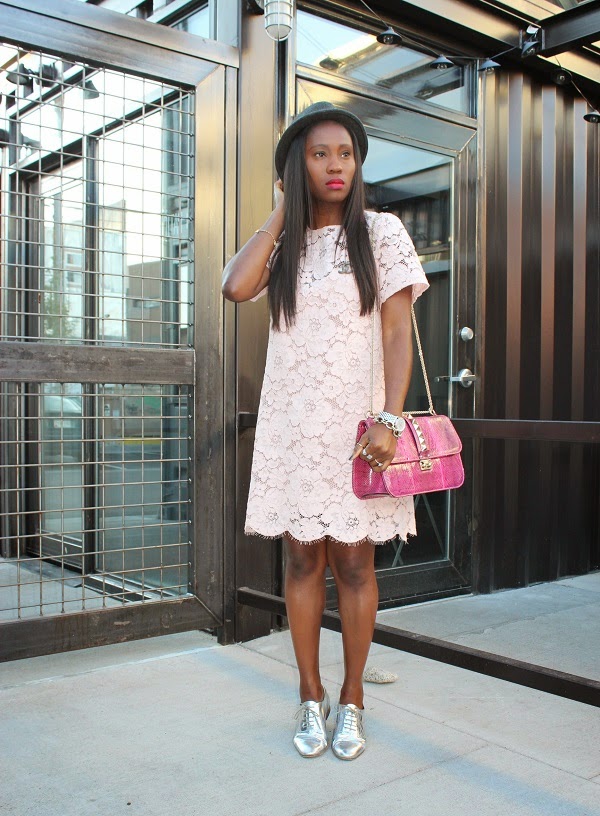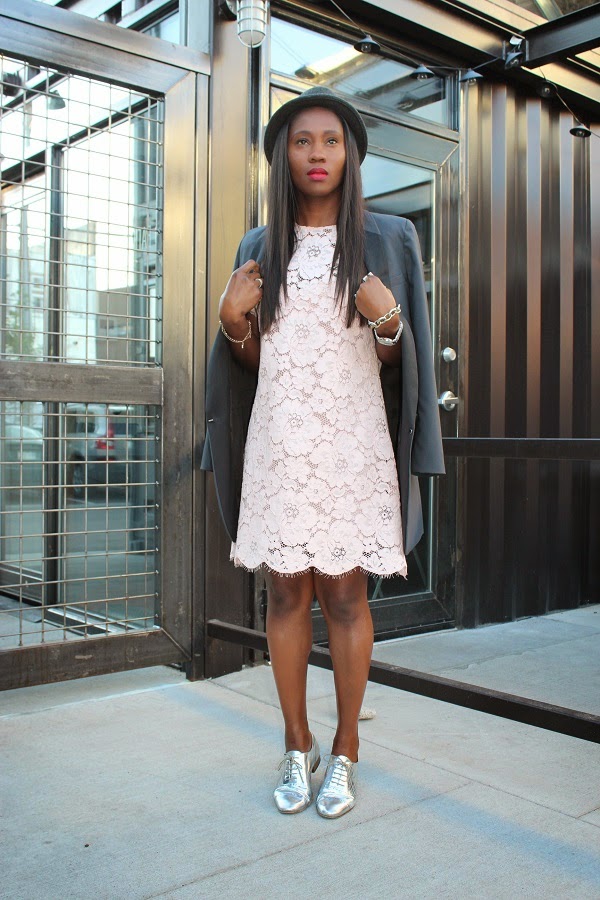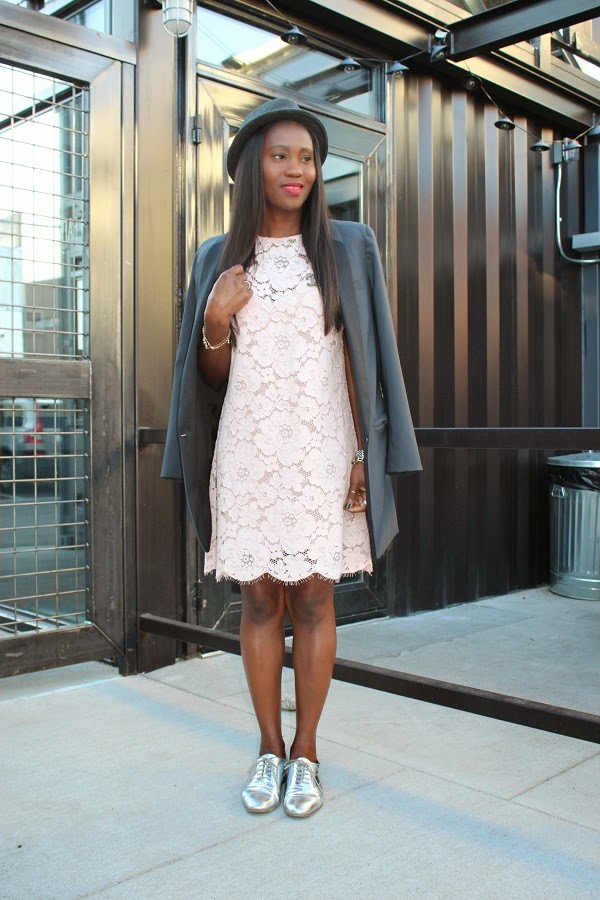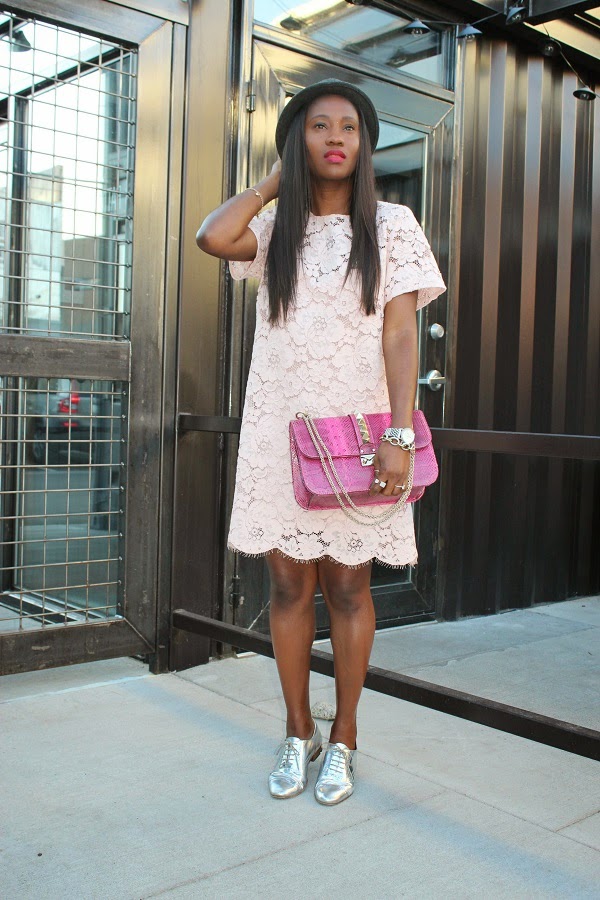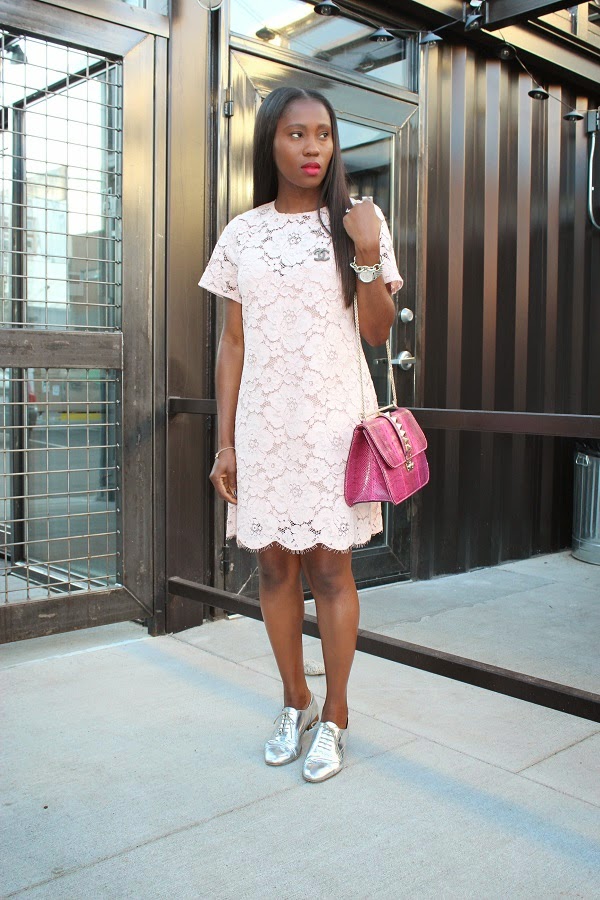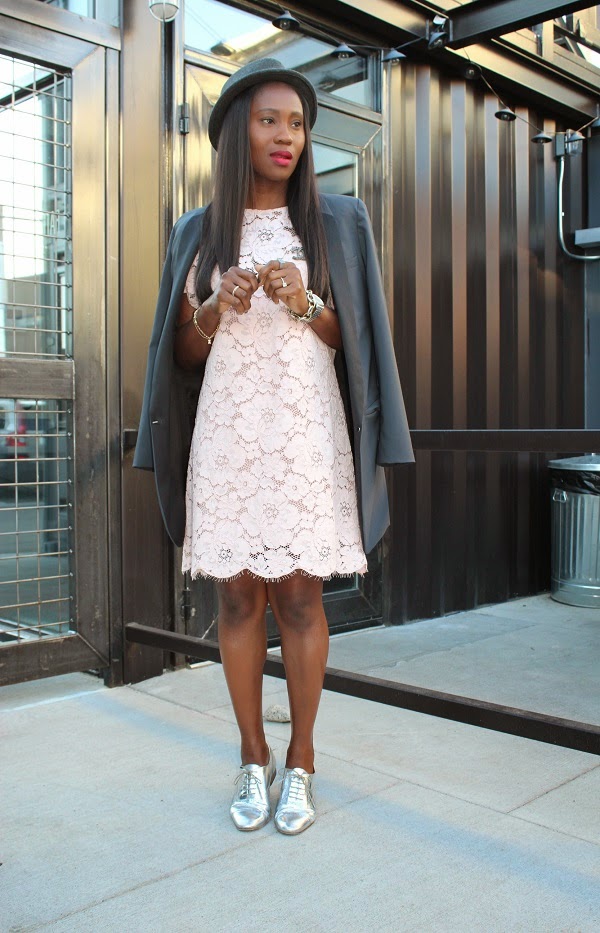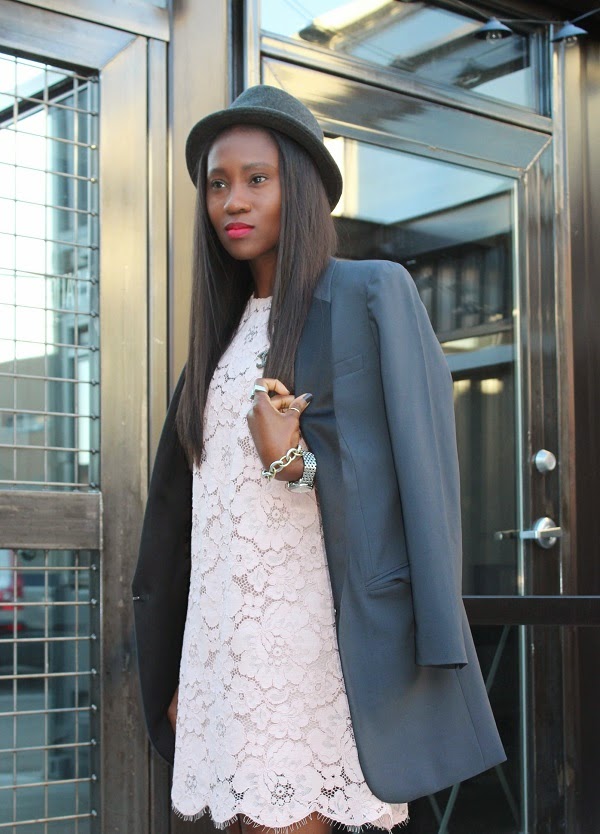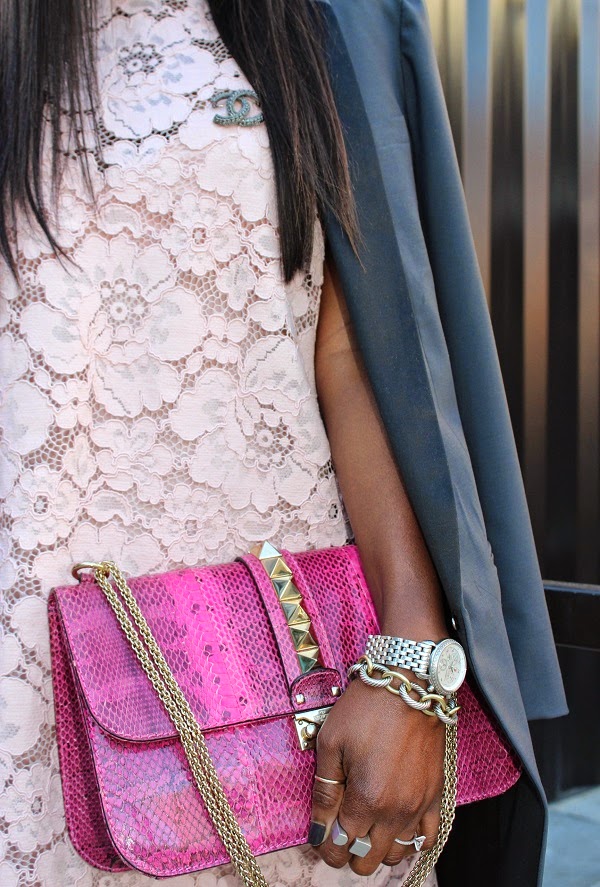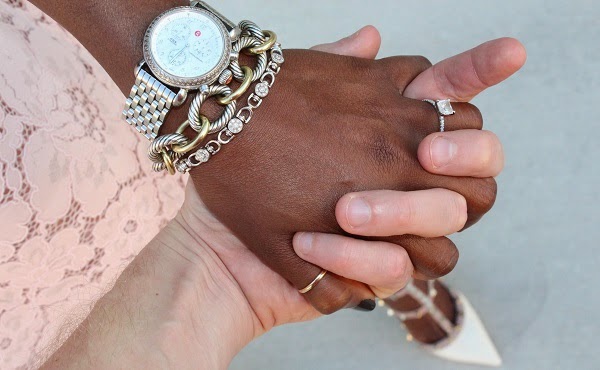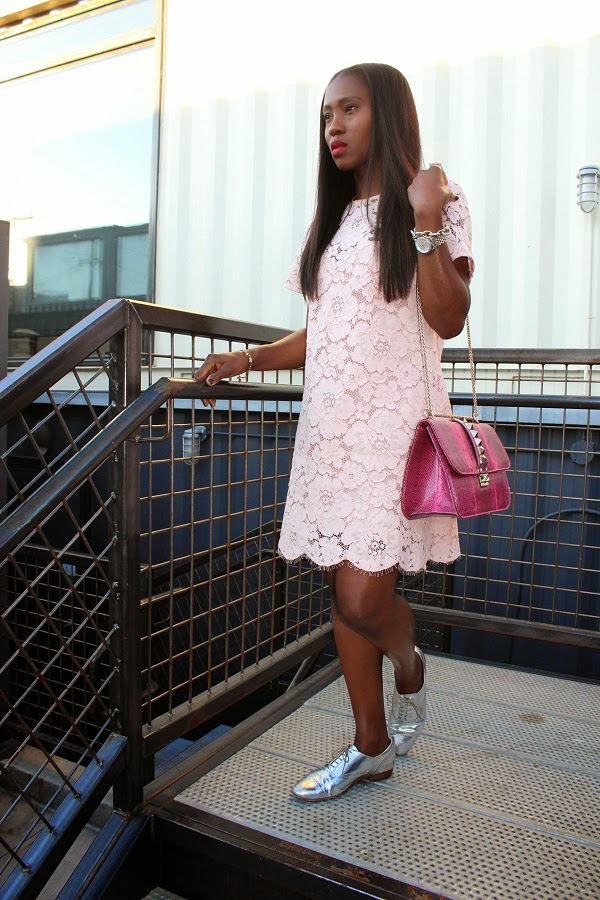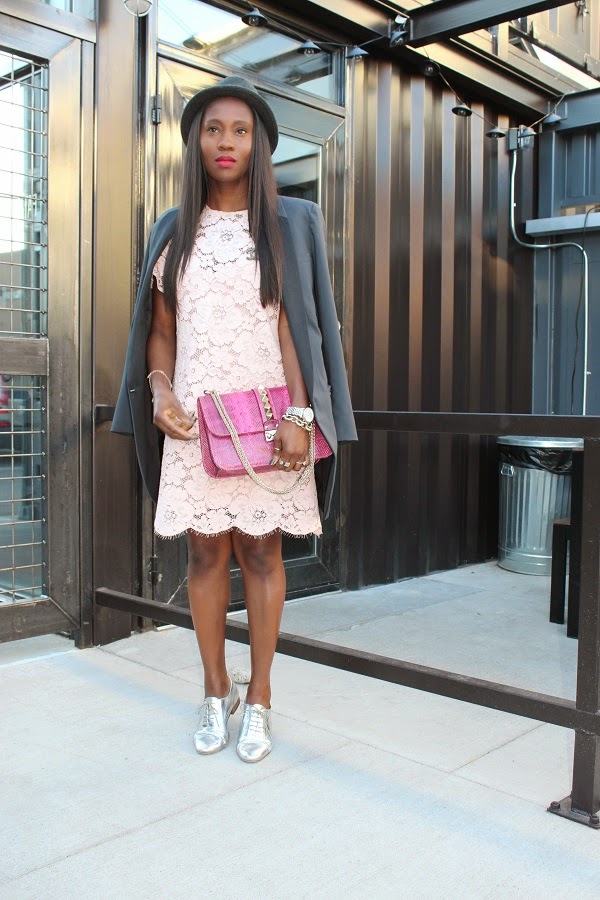 Dress: BCBG, Sold Out, Love This & This
Jacket: See By Chloe, Sold Out, Love This
Bag: Valentino, Old, Love This & This
Shoes: J.Crew, Old, Similar Here
Hat: Levis, Old, Love This & This
Happy Friday All,
I hope all have had a fantastic week, mine has been a bit long, looking forward to a day off tomorrow.
Today on the blog, I'll be giving a synopsis of my recent engagement. I announced this engagement 3 months ago and promised to tell the story, I never forgot to, many have asked that I shared it so I've been trying to find a way to share it in a manner respectable to my now fiance.
We'll refer to him as "the boy", lol, he's a bit private, hence why I do not have a photo of him in this post but rather a glimpse. If you dig through my Instagram, you may find a photo.
The boy and I met on April fools day of 2011, and the joke is still going, just kidding. He is one of the best people I know, he's handsome, intelligent, talented, bright, slighly athletic :), funny, humble, has a great soul among others wonderful attributes that make me love him so much, so I was so honoured when on June 17th, 2014, a few days before my birthday my best friend asked that I spend the rest of my life with him.
Marriage is not something I take lightly, so I've often joked that I'll never get married because I'm a bit too particular and independent for anyone but since meeting him and getting to know him, I cannot imagine my life without him. I would rather fight, argue or have any disagreement with him than be with anyone else, that's how much this man makes me happy. He definitely balances me, and I could not ask for more in a person.
On the day in question, he asked that we go to dinner in celebration of my upcoming birthday before our planned trip which was a few days ahead, I of course gave him a bit of a hard time when he asked me this over the telephone because the plan was to celebrate while on vacation, "what's more special than celebrating in St. Thomas" I said, plus I cannot make the time right before the trip; silly me right? My days are always so jammed with what seems like a million things to do. After that conversation, I decided to clear a few things off my schedule for that evening and join him for dinner. Long story short, we later agreed to an evening of take out with each enjoying a meal from one of our favorite restaurants, more my speed. While dining, and sharing a nice bottle of champagne, and listening to great music , all which he had planned out within one hour before I got home in celebration of "my birthday" he asked what I wanted this birthday to mean, I answered truthfully not knowing what was ahead. At some point in the evening he said he had a "small gift" for me and I had to close my eyes while he headed for it; when I was asked to open my eyes, I saw him on one knee with a box in his hand and I lost it. To say I was surprised would be understatement, and I am not easily surprised because I ask too many questions. Lol.That moment seemed like a bit of a dream, did not seem real.
As I cried tears of joy, and yelled out a few profanities because I was so shocked, I carefully opened the box and immediately loved what I saw, "he did not go to Jared" but helped design a beautiful ring which made me even more sure he knows me so well, the ring is perfect.
I am excited to say we'll be walking down the aisle together next fall and I cannot wait.
Today's look is supposed to exemplify a traditional and beautiful piece, and what's prettier than pink lace, but since I'm not traditional, I added a few touches that encompasses me hence the hat and brogues.
In that spirit, let the work begin on finding my ultimate dress, which will exemplify me, I cannot wait.
Thank you so much for reading my story.
Well, off I go and I hope you have a wonderful weekend.
Xo,
Ranti