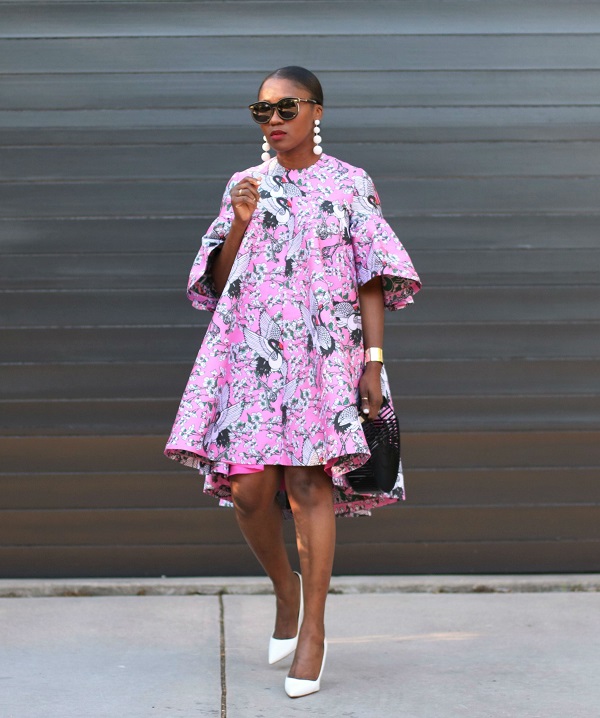 05/22/2017
Pink Cranes ||

Happy Monday all!
I hope you had a wonderful weekend.
I spent my weekend trying to get back into the swing of things and catch up with work and life in general.
With the crazy weather Denver has been experiencing among other life curve-balls, it's been quite tough to sharing fashion inspiration. Thank you for hanging in there with me.
Today's blog post stars this beautiful printed dress; on a pink background lays a combo of white cherry blossoms and white flamingos, just the perfect spring/summer hues.
The trapeze dress being a statement on its own, I decided to keep it as the focus and accessorize with black and white minimal pieces. I love how each piece added a bold element without taking away from the overall look.
I hope you love and are inspired with this look as much as I.
Have a wonderful day!
Xo,
Ranti