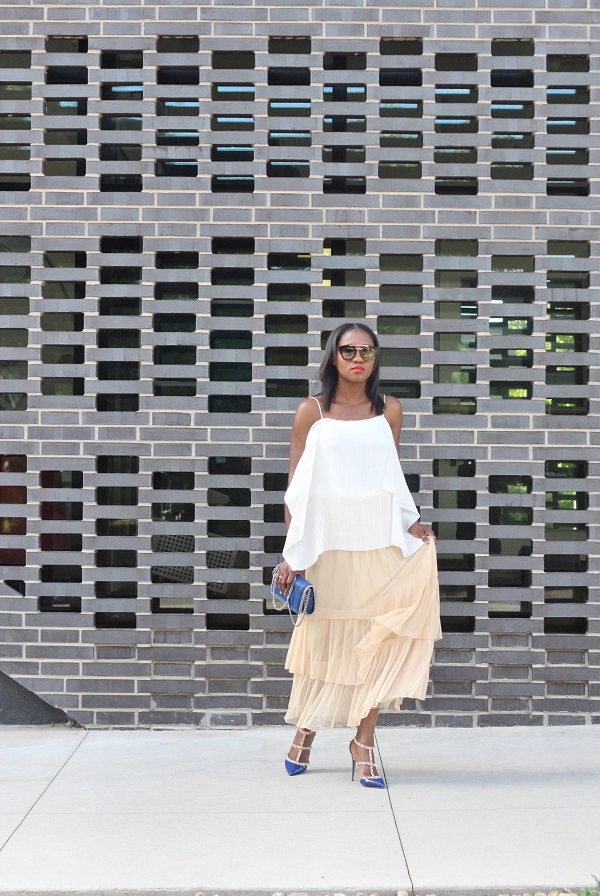 08/17/2015
Pleats on Pleats // Blue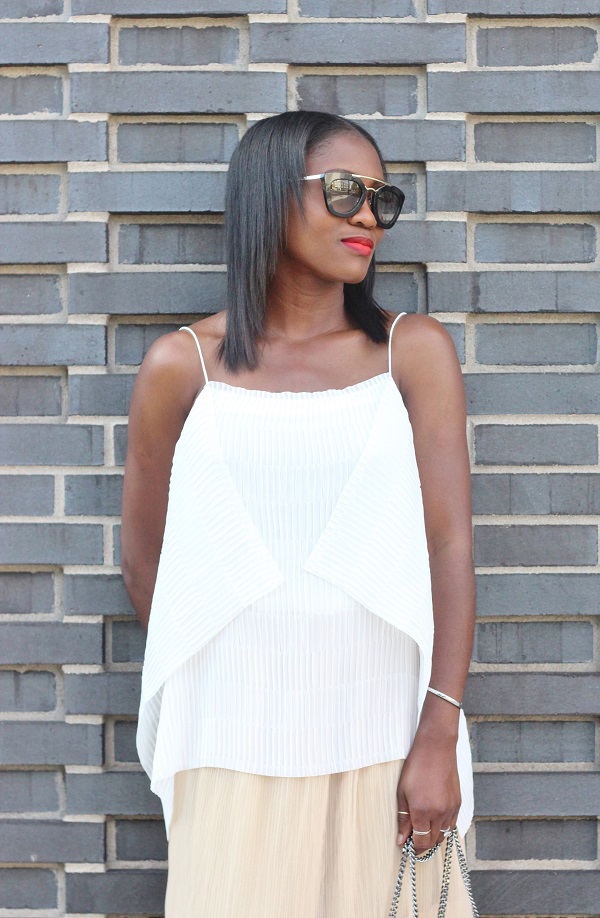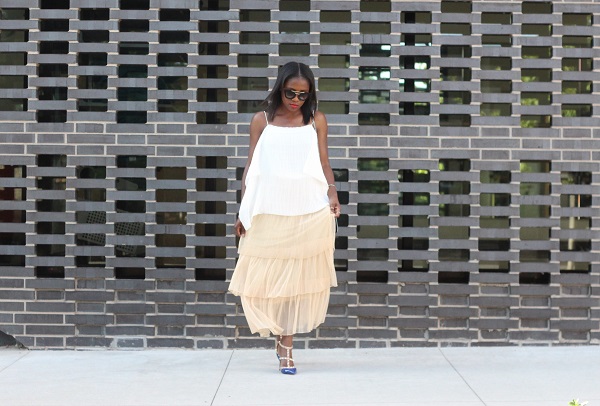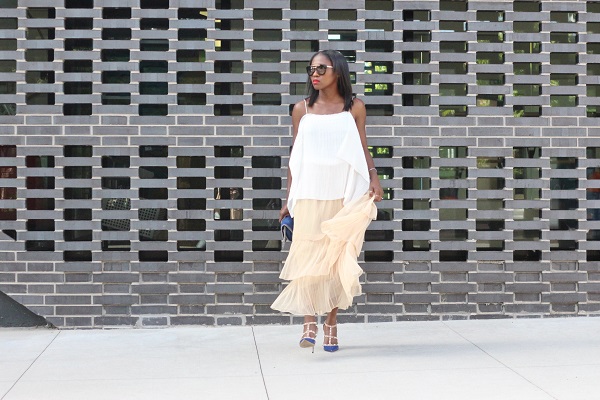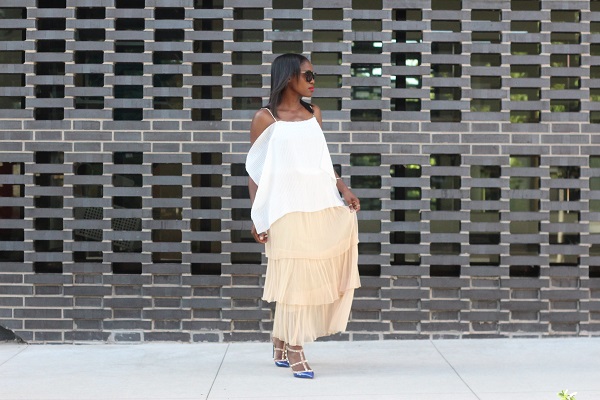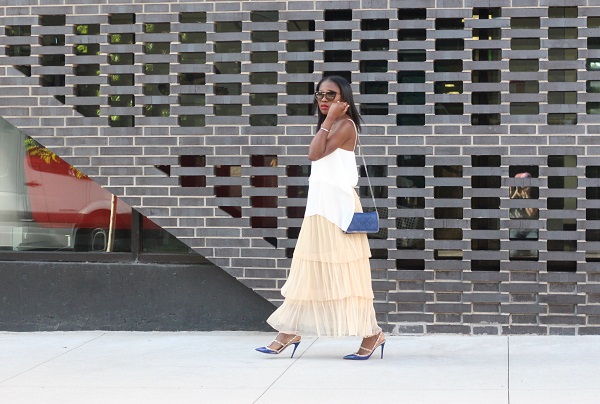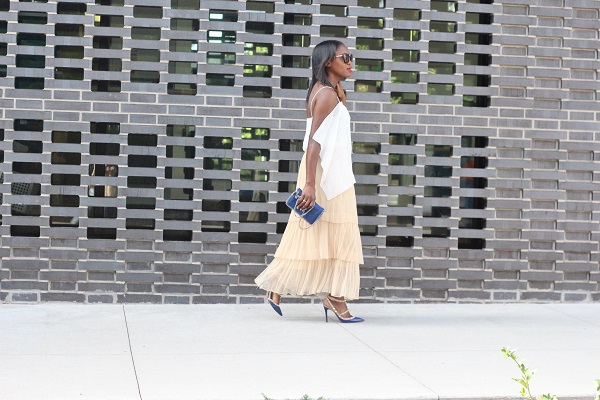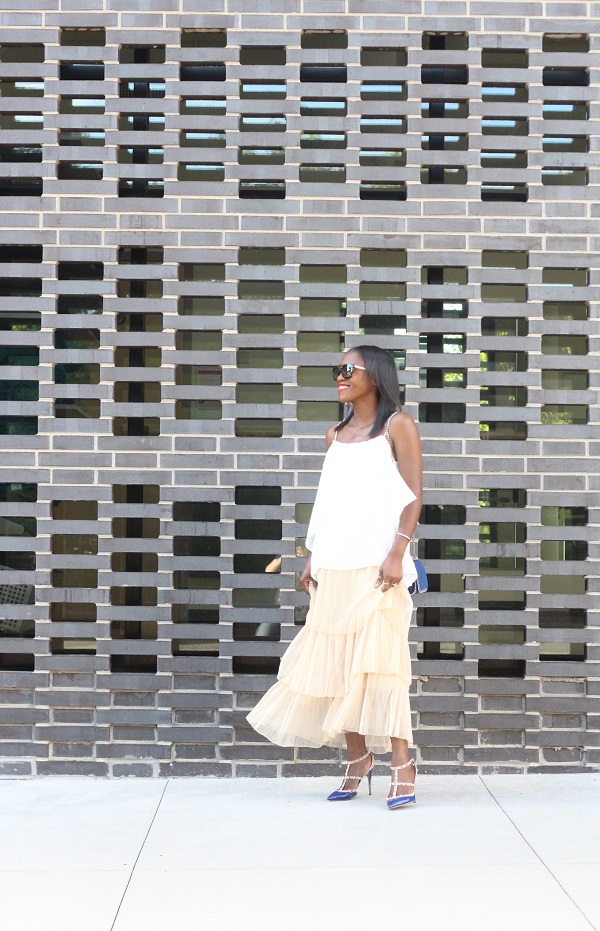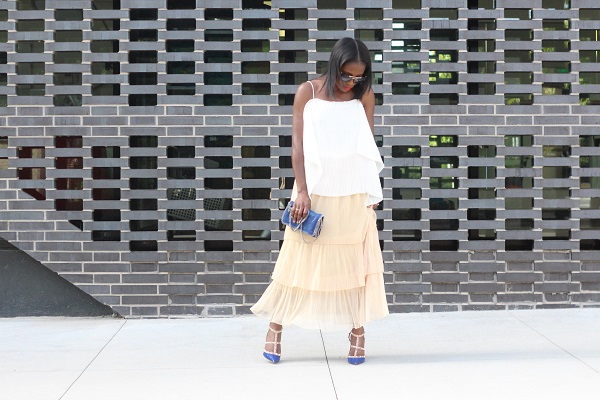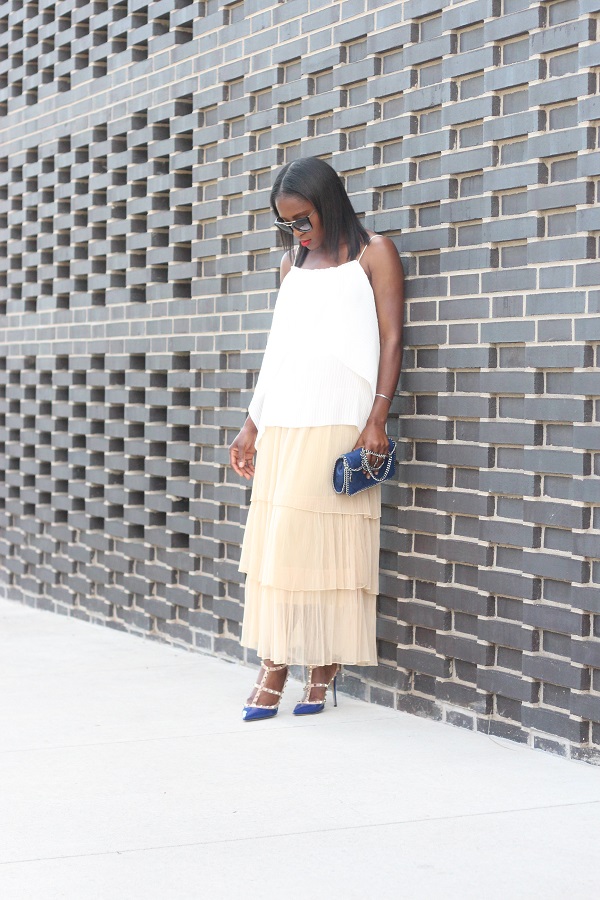 Skirt: Darccy, Also love This
Bag: Stella McCartney
Shoes: Valentino, Also love These, & These
Sunglasses: Prada
Lips: Nars Dragon Girl Pencil & Nars Heat Wave Lipstick
Happy Monday,
I hope all had a wonderful weekend.
Mine was filled with reacquainting myself with loved ones and focusing on what truly matters, it was wonderful.
Starting the week off in this fun whimsical number. I love how clean and beautiful knife pleats can be; while the top is the traditional cut of such pleats, the skirt is more of a loose version of it, but they complement each other quite well.
For my POP, the blue accessories were just the right touch.
Well, off I go!
Thanks for stopping by,
Ranti