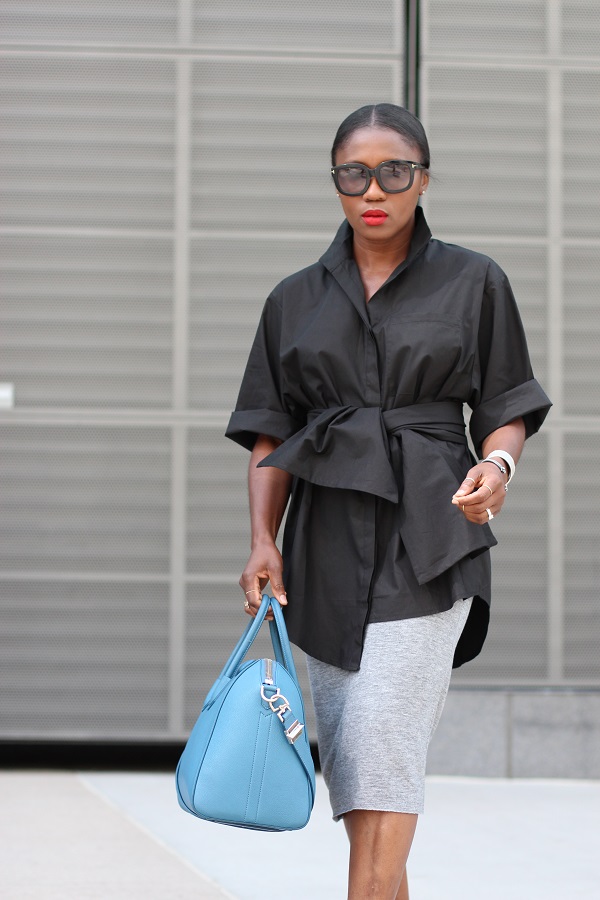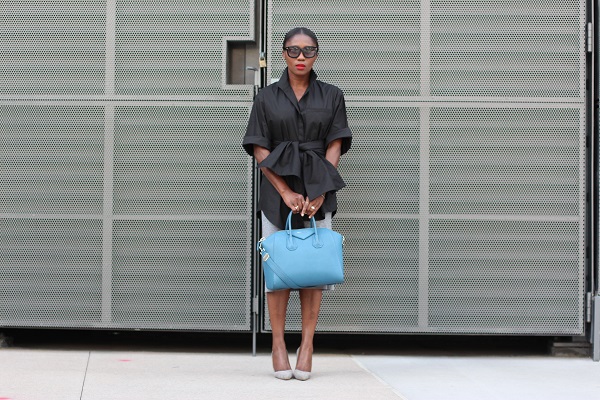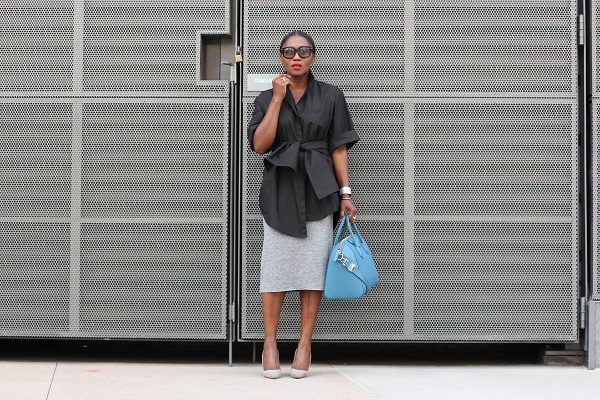 Black blouse | Grey pencil skirt | Grey suede shoes | Blue structured bag (new colour) | Cuff, sold out, similar Here | Bangle | Black sunglasses | Lips: Nars; a mix of Mysterious red lip pencil & Funny face lip pencil
Happy Monday beautiful people,
I hope all had a wonderful weekend.
Starting the week off in a work-wear inspired look. I have had a few requests lately and since life is not just about play, I concur that a look to fit the mold was necessary.
I love structured and well tailored pieced and when I stumbled upon this top, I immediately saw endless possibilities; but I decided on this grey pencil skirt as the perfect mate for it because I love the slim silhouette below the top. I paired the grey shoes because they complimented the look quite well and for a statement piece, the blue bag was just the right touch.
I hope this will be a great start to a powerful and fulfilling week for all.
Well, off I go.
X