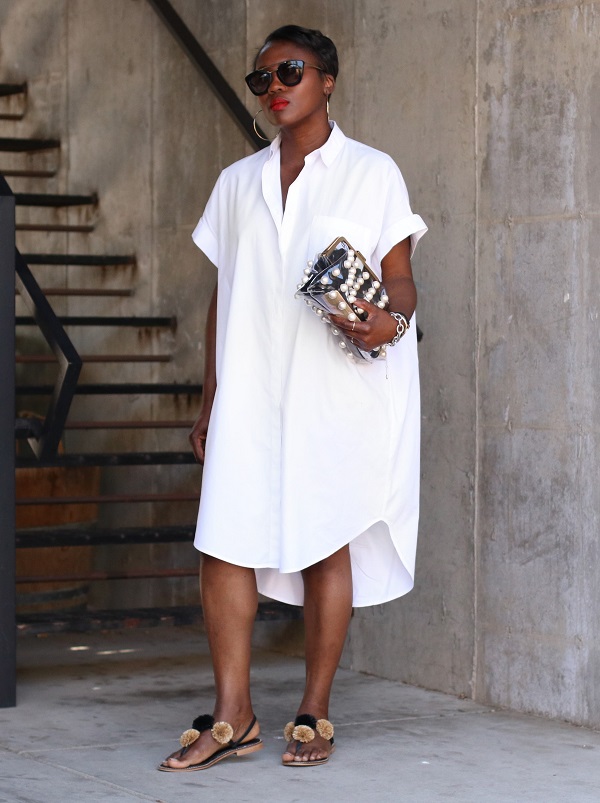 07/25/2018
SHIRT DRESSING ||
WHITE SHIRT-DRESS, Similar Options HERE, HERE, HERE, HERE, HERE, HERE & HERE || PEARL EMBELLISHED CLUTCH || EARRINGS || BLACK SUNGLASSES
Like many I have a summer uniform… easy relaxed pieces are my go to during the Summer. This dress is definitely one of my favourites, it has a clean cut, chic and the proper balance.
I have styled this dress once before and since I believe in wearing a piece you love as often as possible, I had to re-style it for a recent outing with the hubby.
A shirt dress can be styled casually as done above, open with a slip with accessories similar to above or heeled sandals for a an evening look… so chic.
I have shared quite a few shirt dress options within the links above, I hope you'll enjoys my picks.
Thanks for stopping by!
xx…Ranti