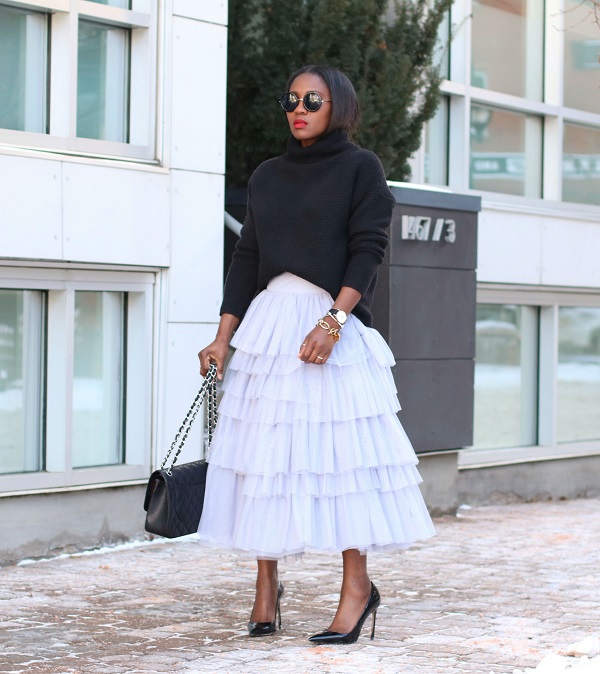 01/11/2017
Simply // Tulle
Hello,
It's Wednesday! Which means we're half way through the week, yes darlings the weekend is just around the corner.
Sharing a simple and fun way of wearing a tulle skirt with you today. Many of you know that tulle skirts are my jam, but for some silly reason they took a back seat in 2016, well, not anymore!
I love the layers in this skirt, which makes it more versatile, it can be styled casually with a tee shirt and sneakers or paired with a chunky sweater and heels as done here.
How will you style your tulle skirt?
Shopping Links:
Have a wonderful day!
Xo,
Ranti