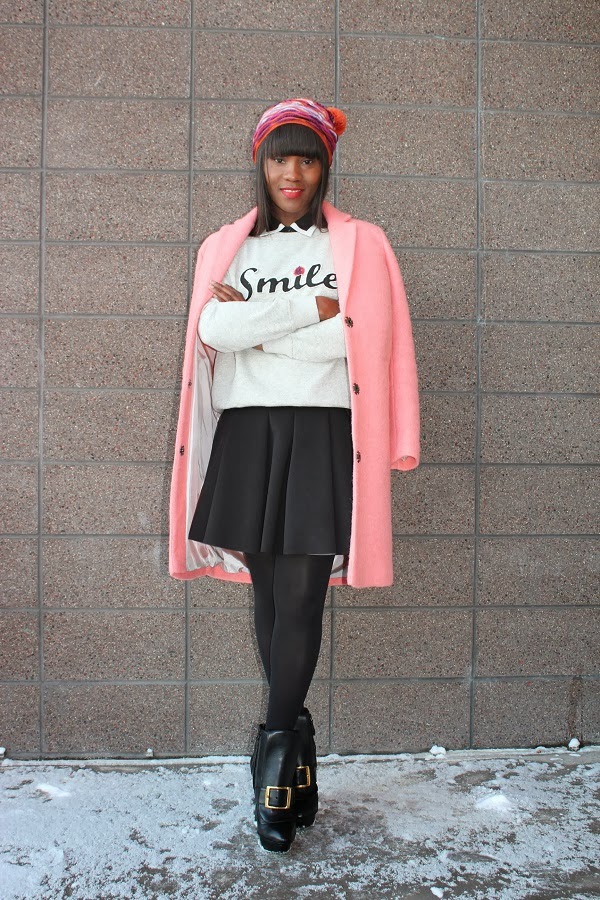 01/30/2014
Smile… I'ts Cold Outside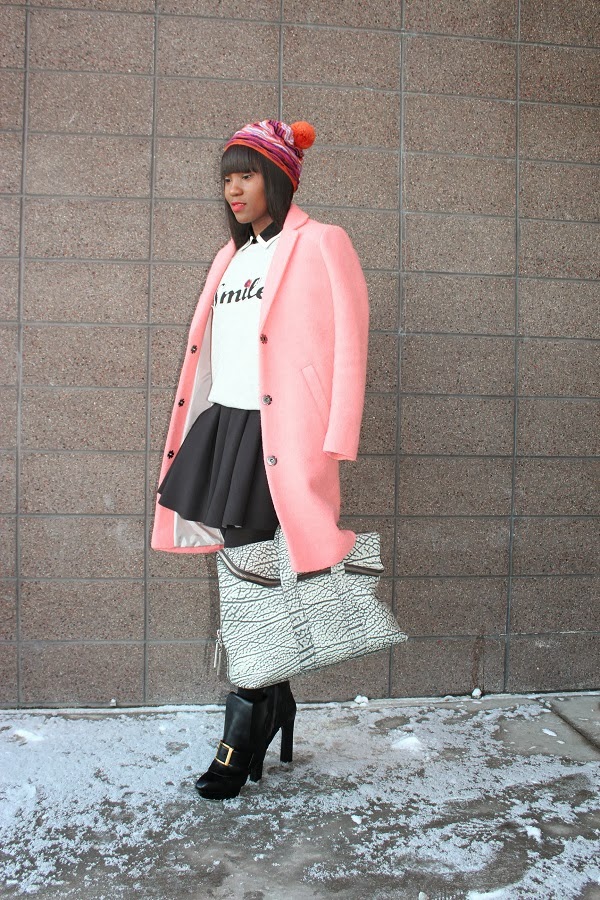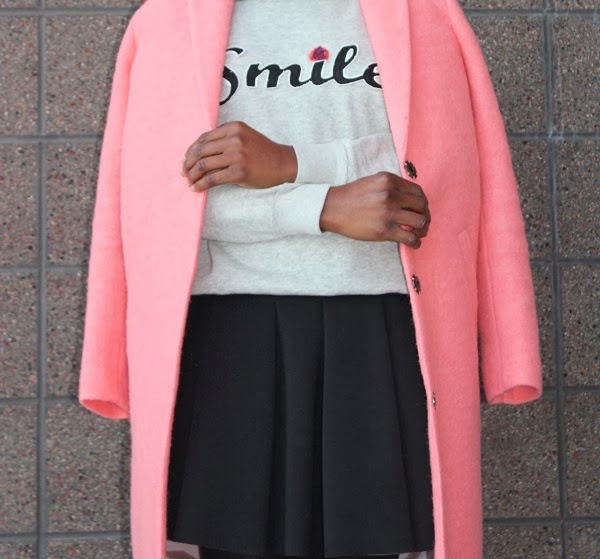 Sweater: Isabel Marant for H&M, Sold Out | Skirt: Alexander Wang, Last Seen Here | Bag: Philip Lim, Sold out, Similar Here | Shoes: Alexander Mcqueen, Get it Here

Happy Humpday,
How's everyone embracing the cold weather? Living in Denver, we've been quite fortunate, it's felt more like Spring/Summer with our sunny 50 to 60 degree weather.
On this day, that wasn't the case, what better way to celebrate the schizophrenic weather pattterns than by layering.
Thanks for Viewing,
Ranti