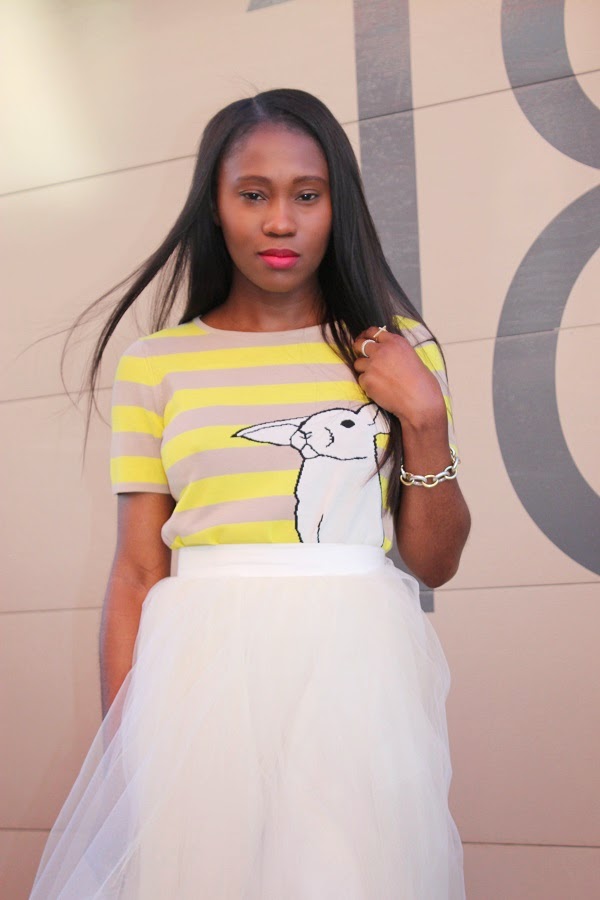 Top: Tibi, Old
Skirt: Alexandra Grecco, Get it Here
Bag: Saint Laurent Paris, Get it Here
Shoes: Valentino, Get it Here
Sunglasses: Tom Ford, Get it Here
Hello,
Another week ends, how was your week?
With my allergies in full peak, I officially feel the spring fever… So today I channeling my inner bunny.
I've had this lovely bunny tee for a bit now and as a matter of fact, I initially styled it long before I started blogging two holidays ago and loved it.
Fast forward to today, I decided to add a spring twist to the look with the citron hue heels and the grey handbag for a neutral finish to the look.
Have a lovely weekend.