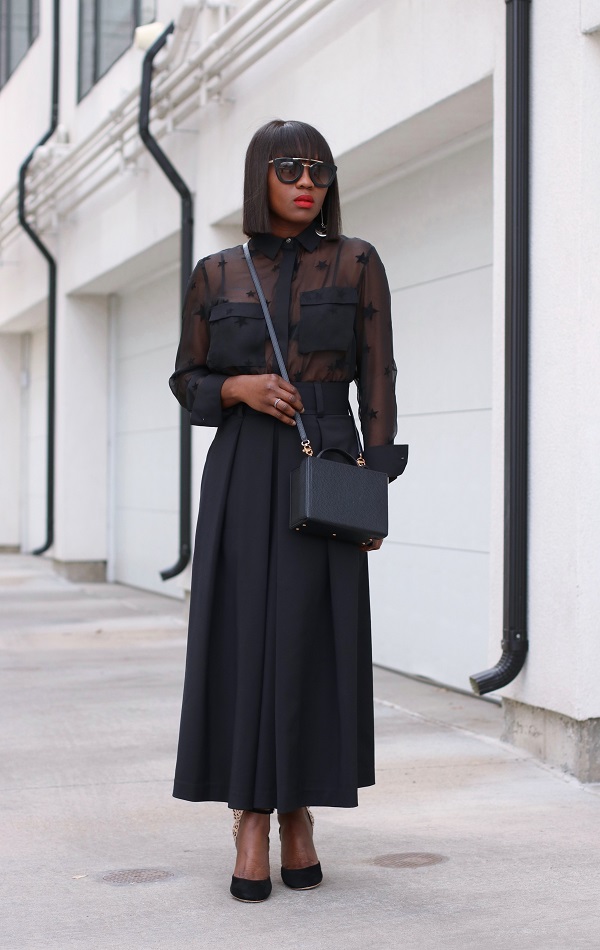 03/01/2017
Stars Above //
Hello all and happy March!
Can you believe that the Spring season is just around the corner, oh how time flies.
In the meantime, I am going to have as much fun in as many black looks as possible before slight colour addition to my wardrobe.
In today's look, started with the sheer detailed blouse, a soft and delicate piece which made adding a statement piece on the bottom the right move. I opted for the high-waist skirt, a chic addition which slightly cuts the fear of wearing a sheer top with the additional coverage. I finished with the statement heels as a great pop to an all black look.
I hope you love the look.
BLACK BLOUSE, SIMILAR HERE, HERE & HERE . BLACK SKIRT . BLACK BOX BAG . BLACK HEELS . BLACK SUNGLASSES . GOLD CUFF, Sold Out, Similar HERE . LIPS
Have a Wonderful Day!
Xo,
Ranti