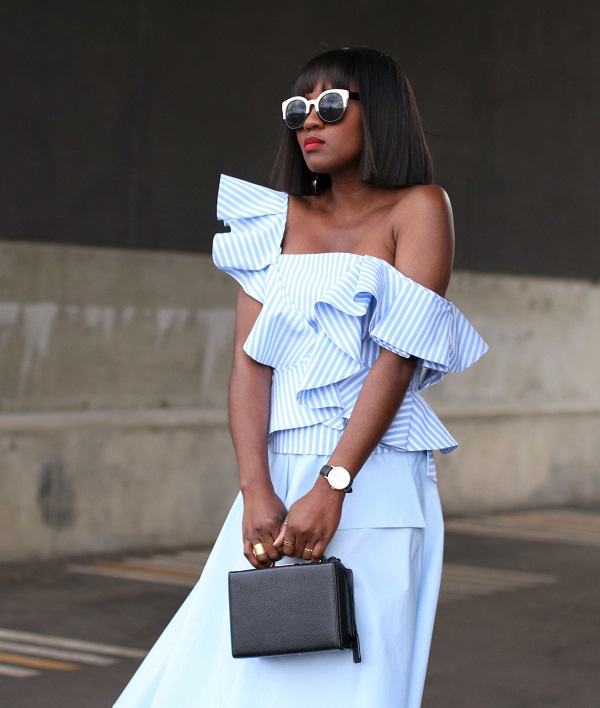 04/03/2017
Stripes …Layers & Ruffles //
Hello and Happy Monday all,
We are a third into the calendar year, wow! It's funny how time flies as one gets so wrapped up in day to day life. I wish time would just pause for just a moment, I truly do.
On to today's post, I'm a huge fan of stripes, a classic pattern with endless possibilities, I love the unconventional ways that stripes are offered in this season. This ruffle off the shoulder blouse being one is just darling; I was going for a more lady-like, classic look, so I paired the midi skirt for that reason. I finished with black and blue accessories for a more monochrome take and added the white sunglasses for a clean pop.
I hope you love the look.
Have a wonderful day!
Xo,
Ranti