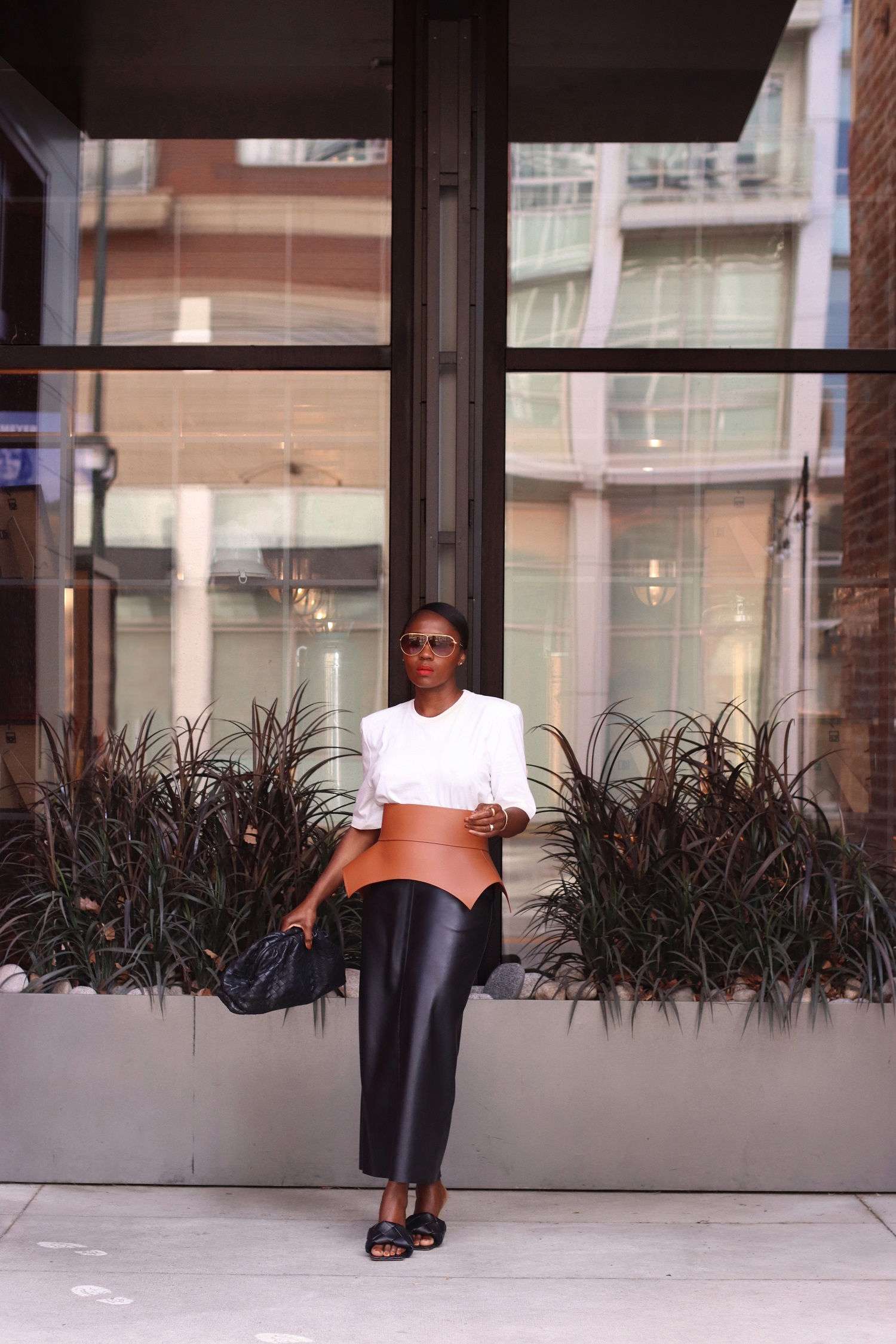 09/30/2022
The (Faux) Leather Pencil Skirt Trend || One way to Style it this Fall Season
For Fall/Winter 2022, midi and maxi leather skirts are all over the fashion scene. They lend a sleek and chic appeal to any look. I bought this skirt last fall but never got around to styling it, it's currently a wardrobe staple.
Whether paired with a basic tee, knits, leather jackets or more, simply enliven it with the fun fall/winter 2022 fashion trends ahead. Seasons filled with sequin, fringe, loads of texture and bold colours just to highlight a few.
__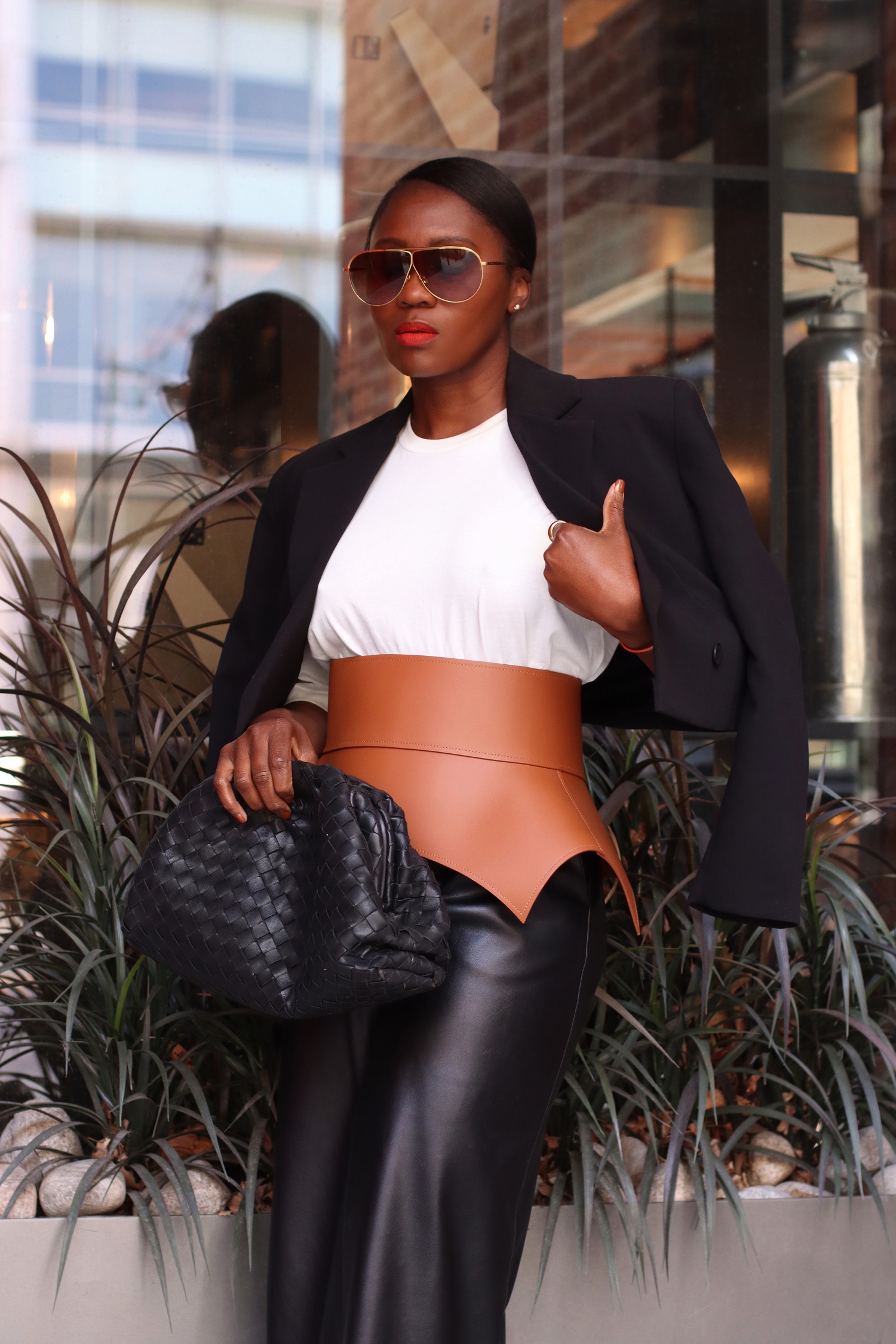 SHOP MY LOOK
_________________
Faux Leather Midi Skirt HERE | White Shoulder Pad Tee HERE | Black Cropped Blazer HERE | Tan Obi Belt HERE & HERE | Black Bottega Veneta Leather Intrecciato Sandals HERE | Bottega Veneta Intrecciato Pouch HERE | Gold Oversized Aviator Sunglasses by Linda Farrow, Also Love This Pair HERE & HERE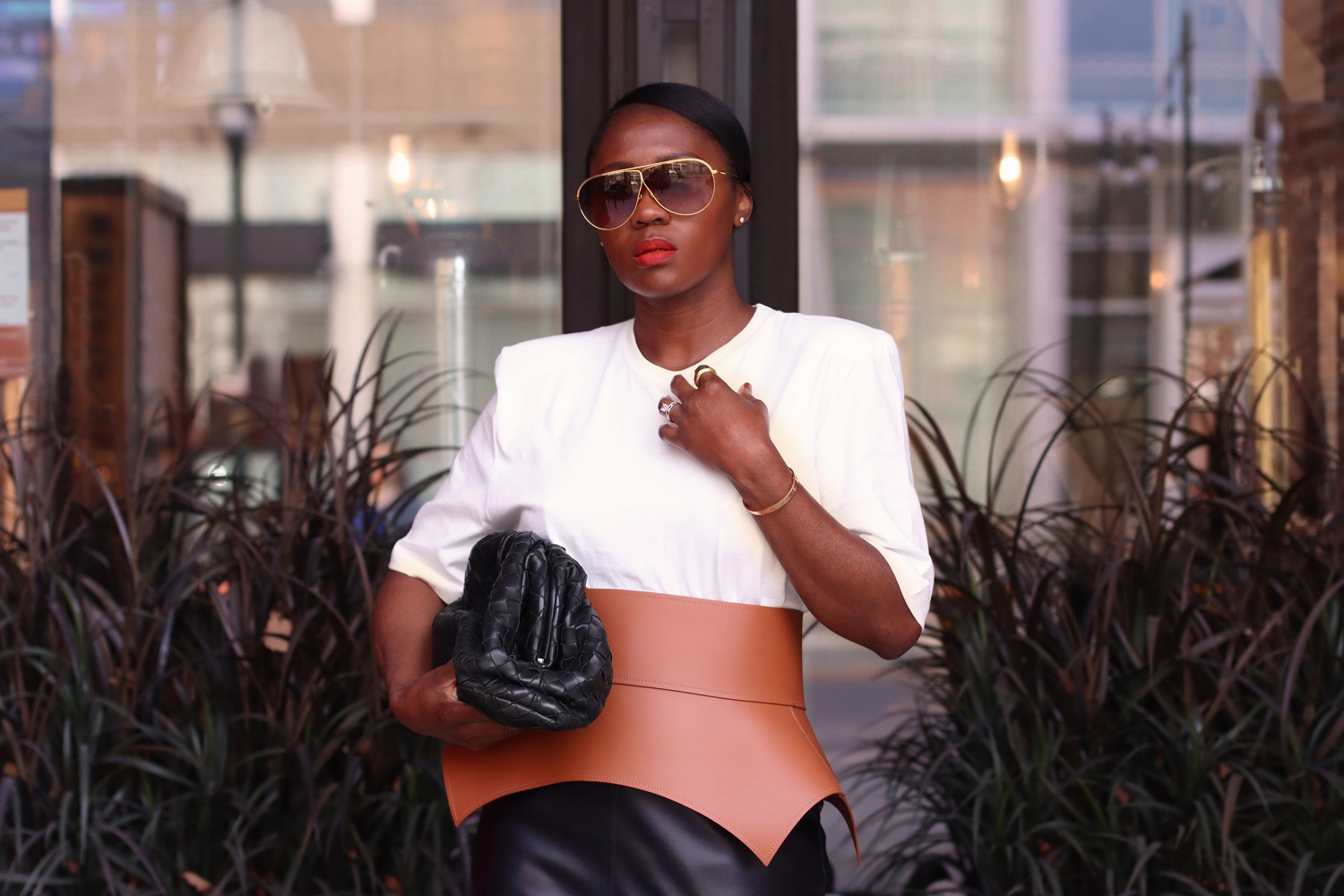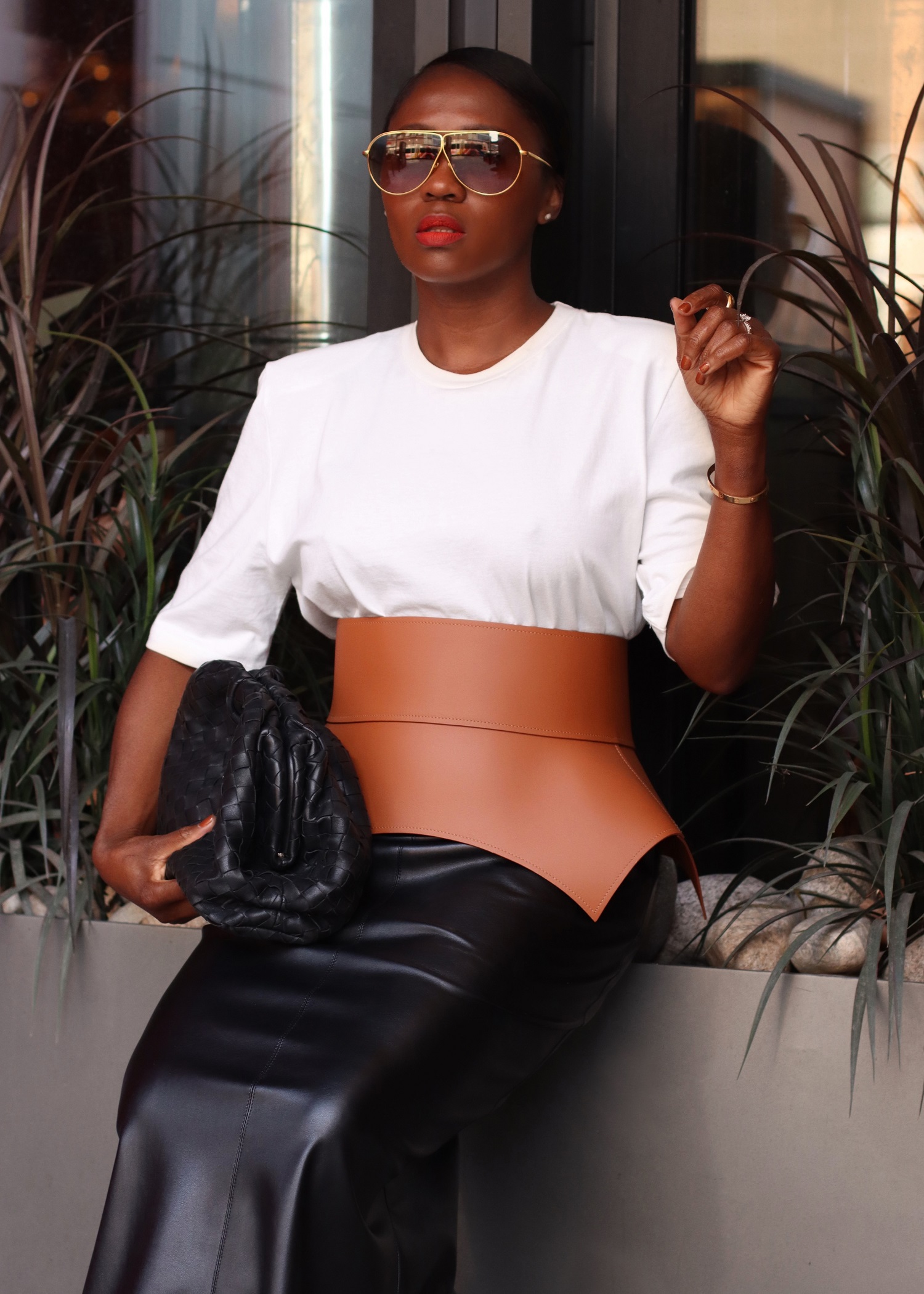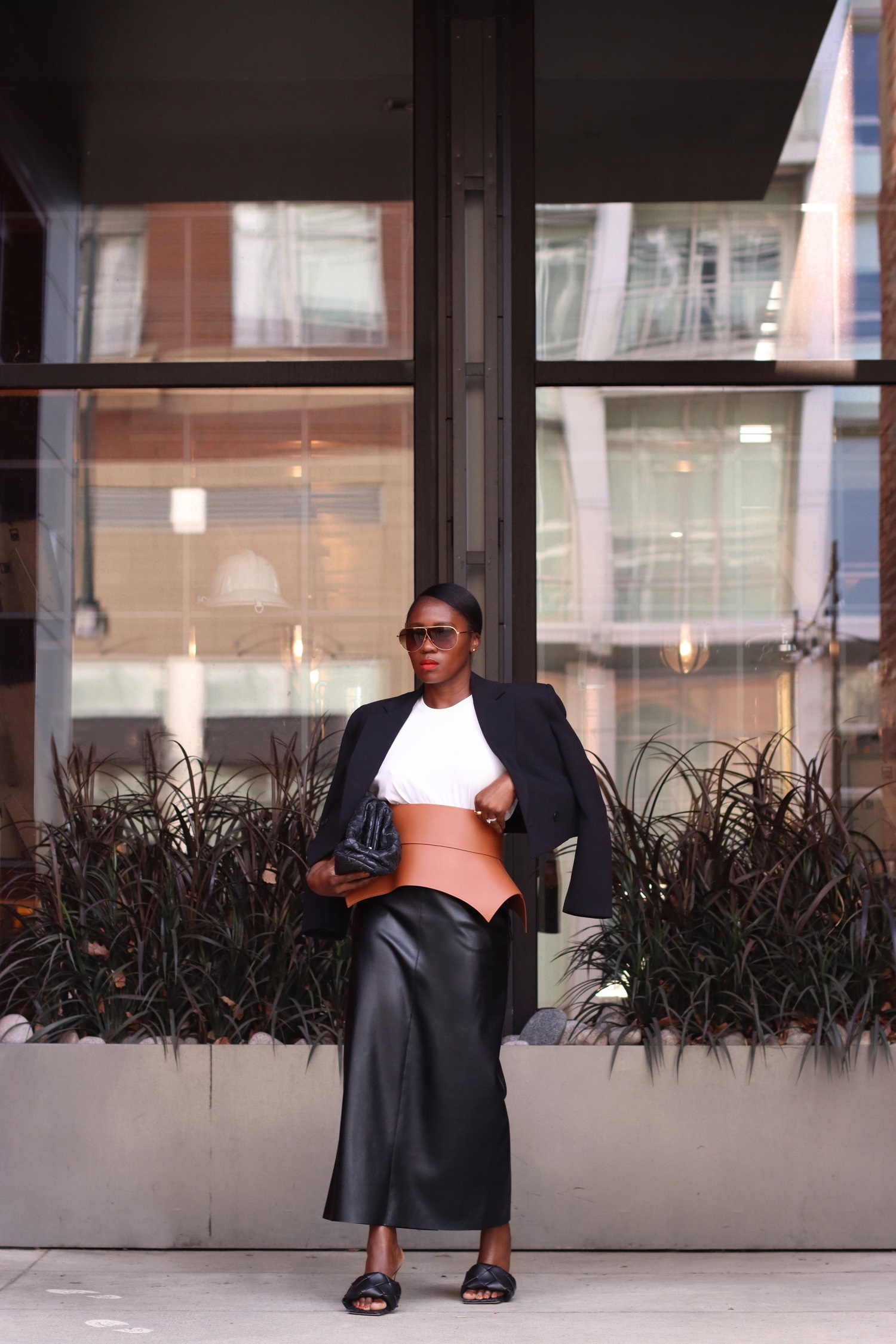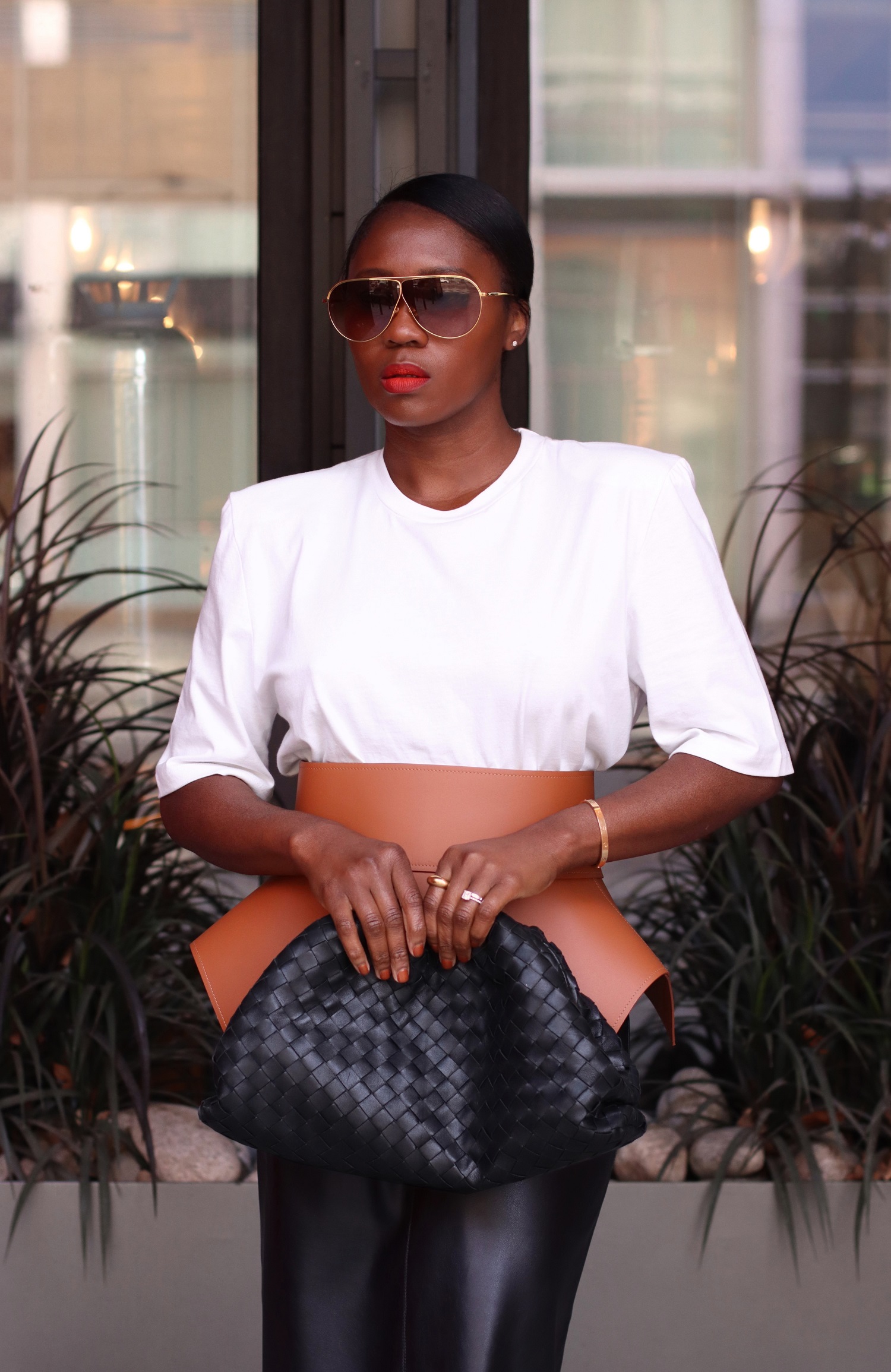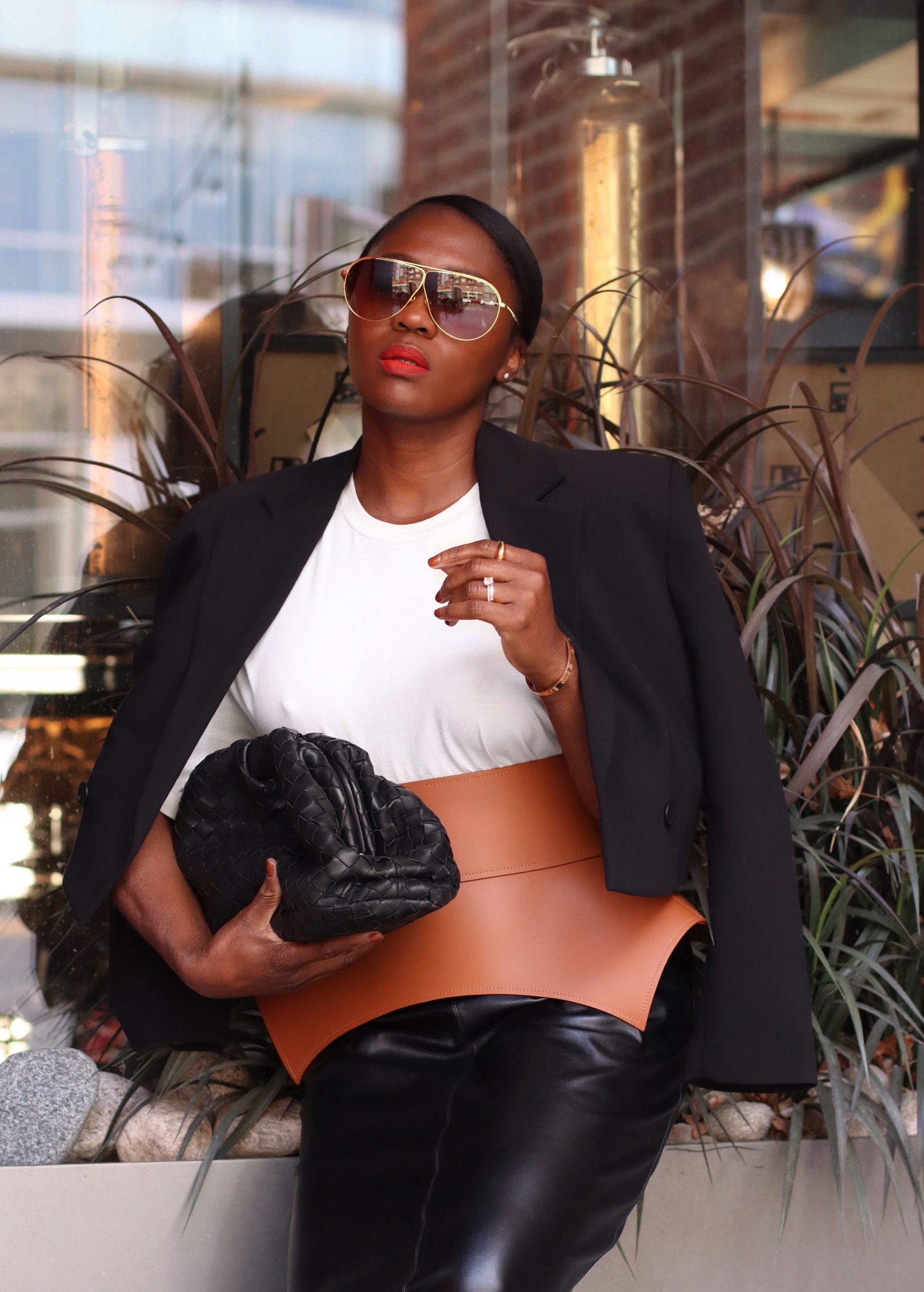 I appreciate you stopping by, and I look forward to catching up with you again soon!
– Ranti