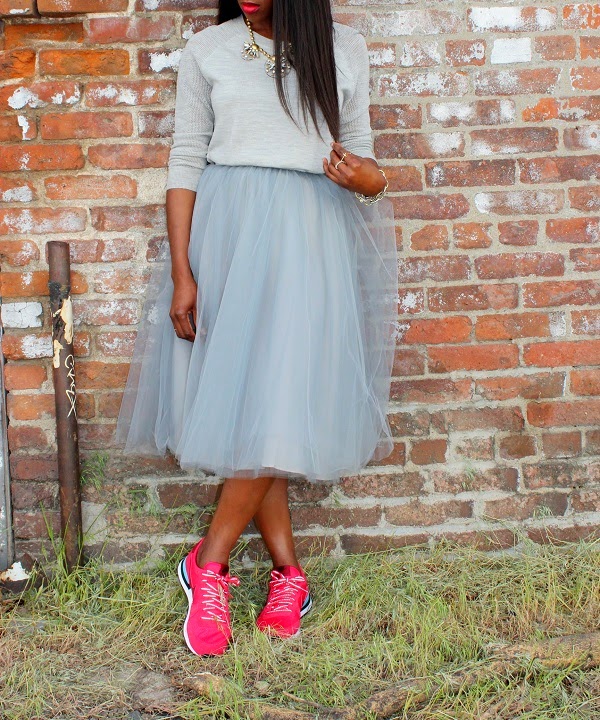 05/19/2014
Too Cool For School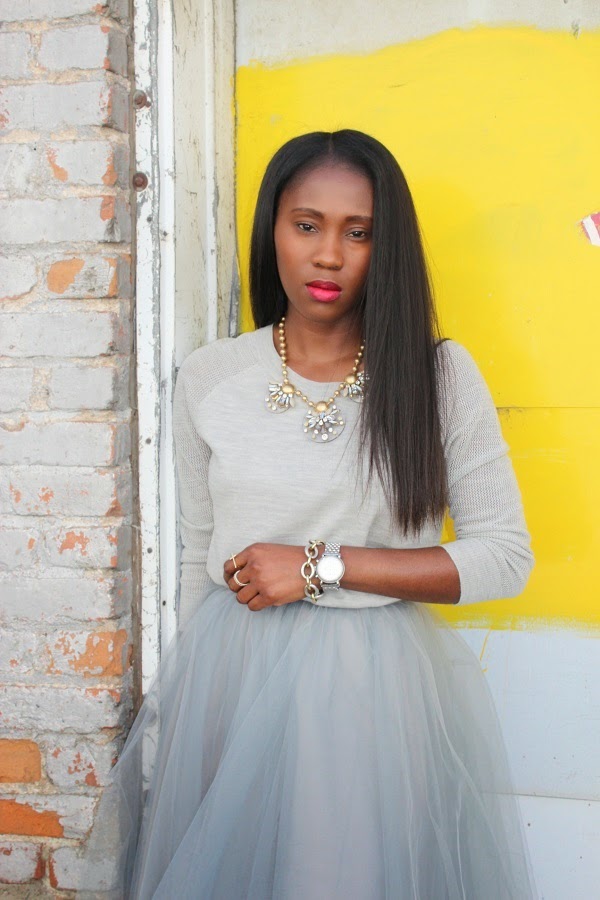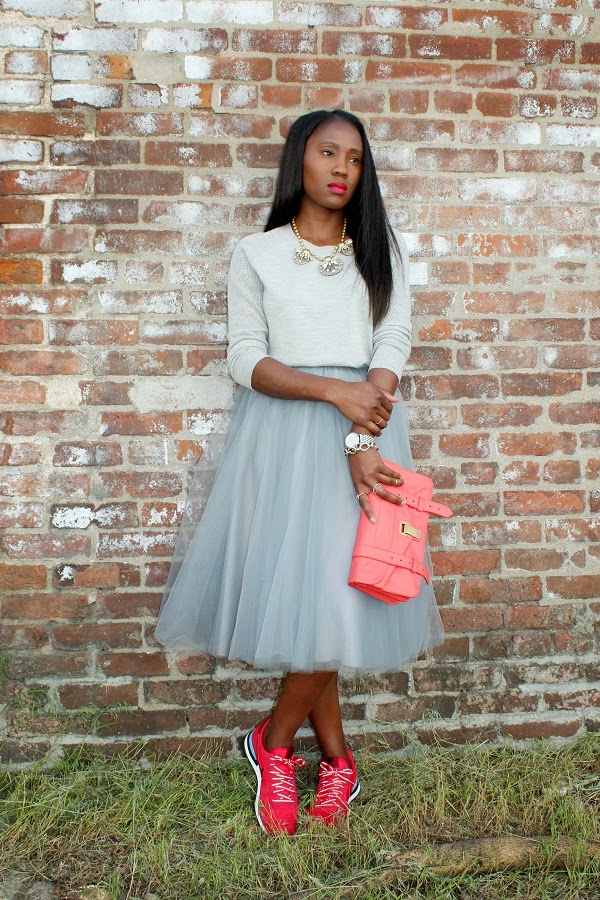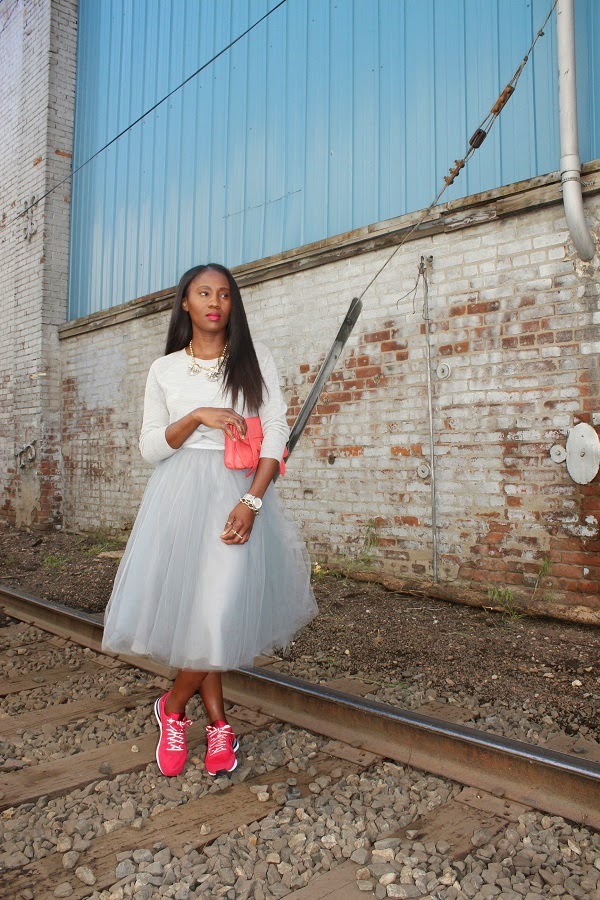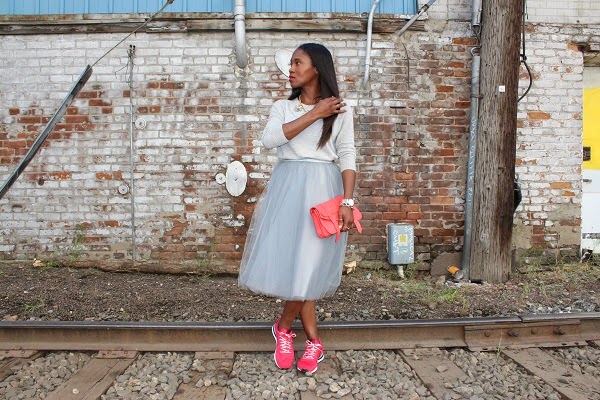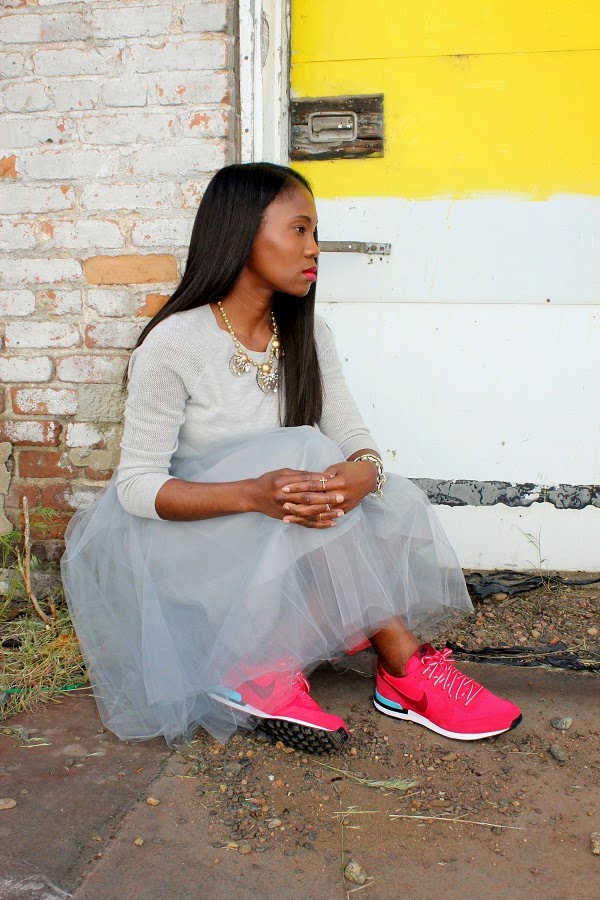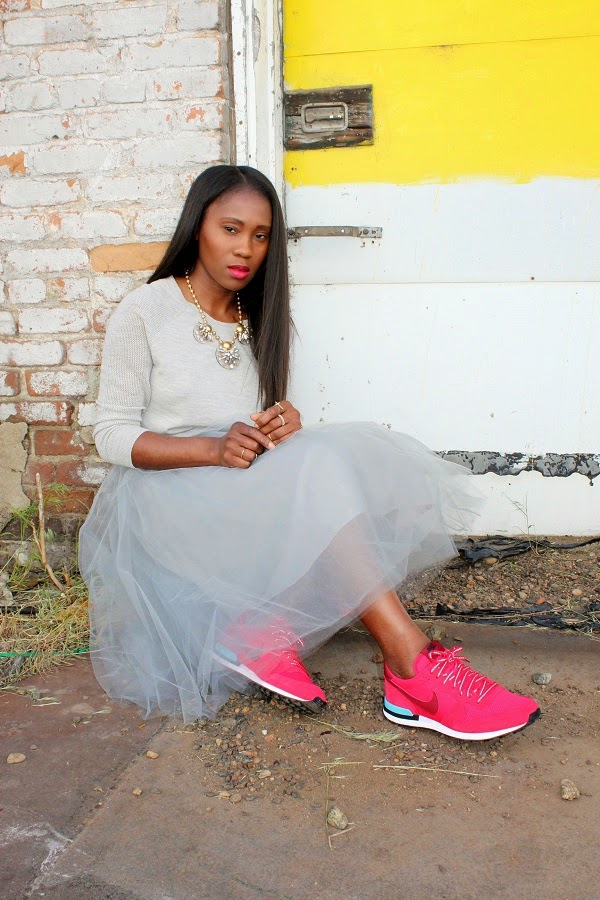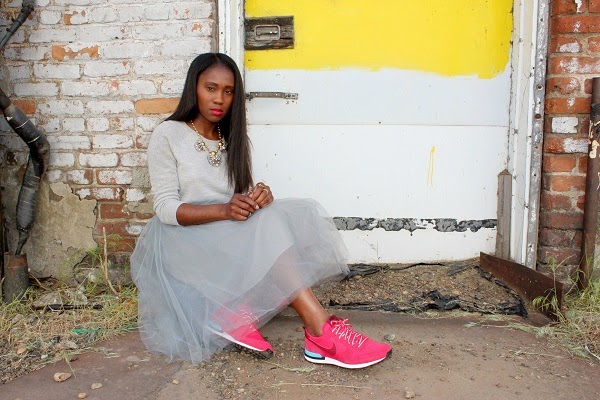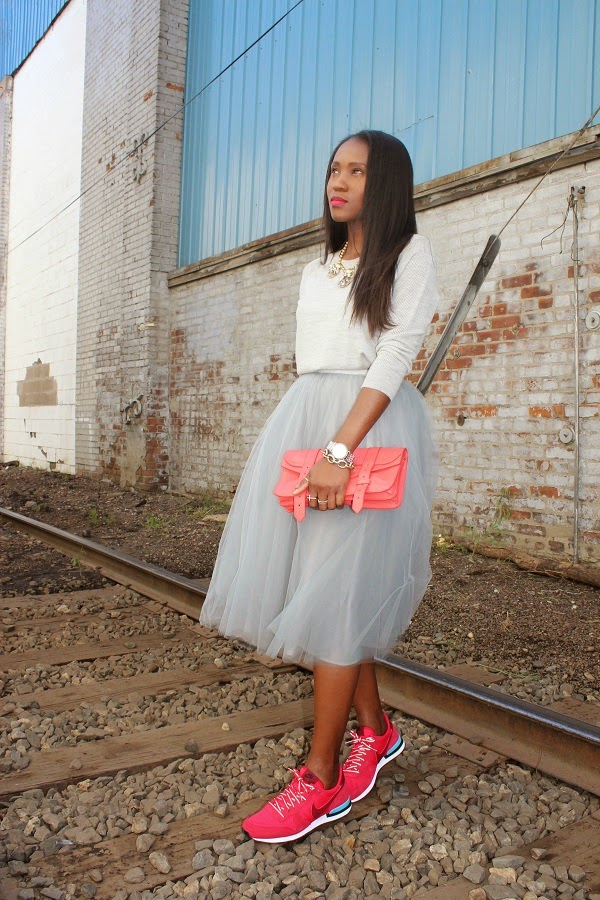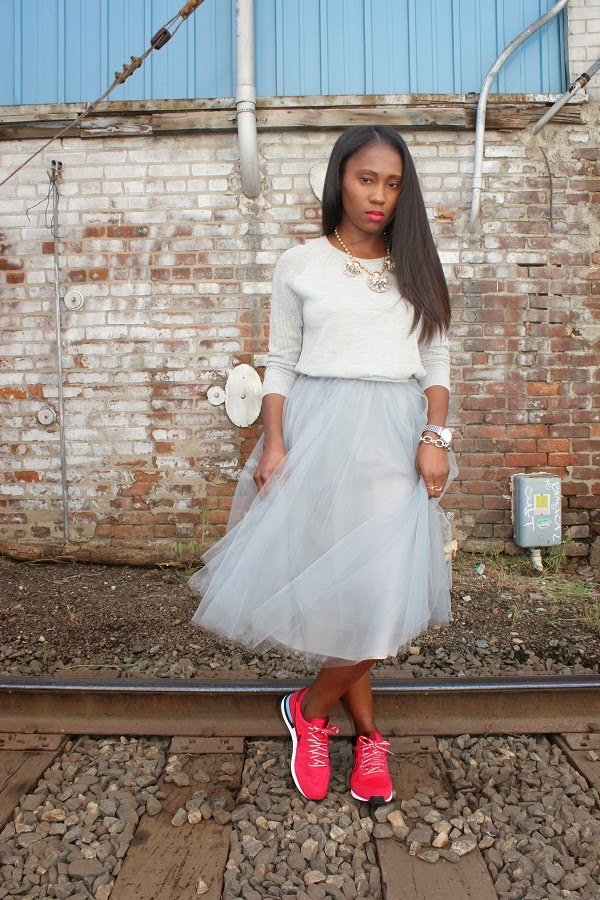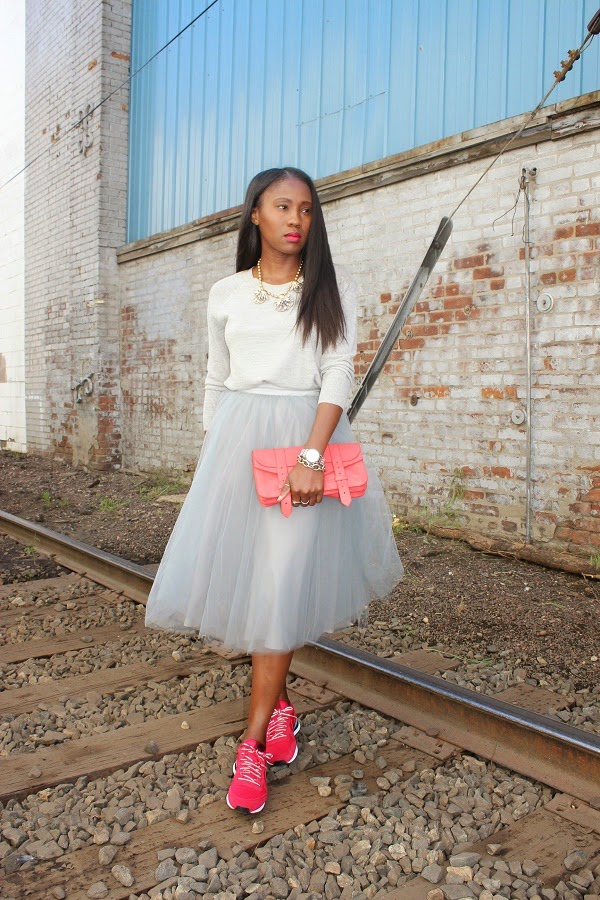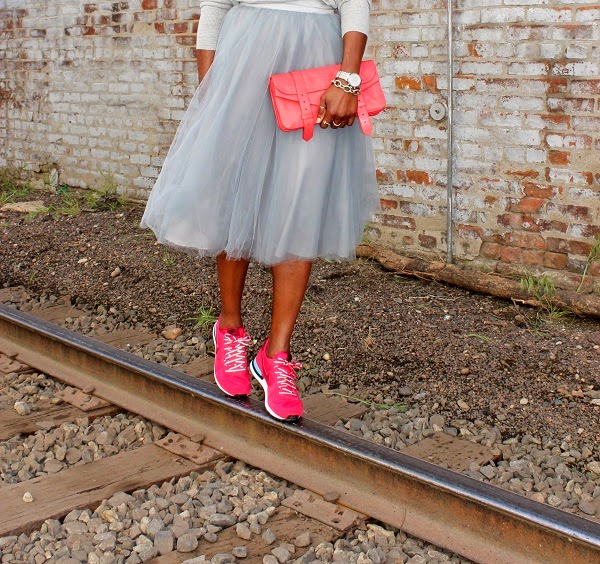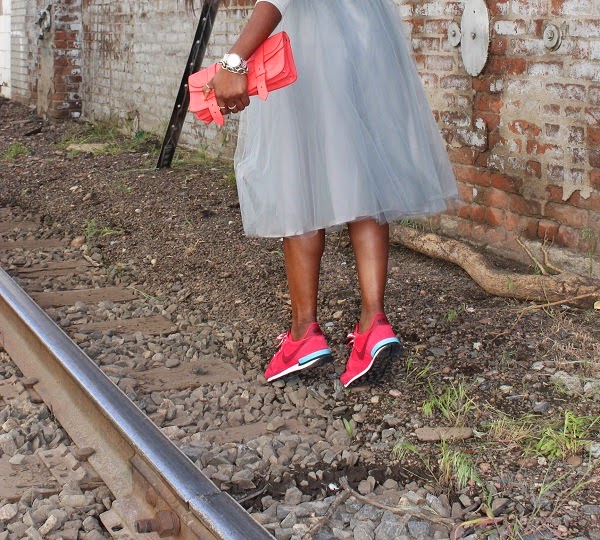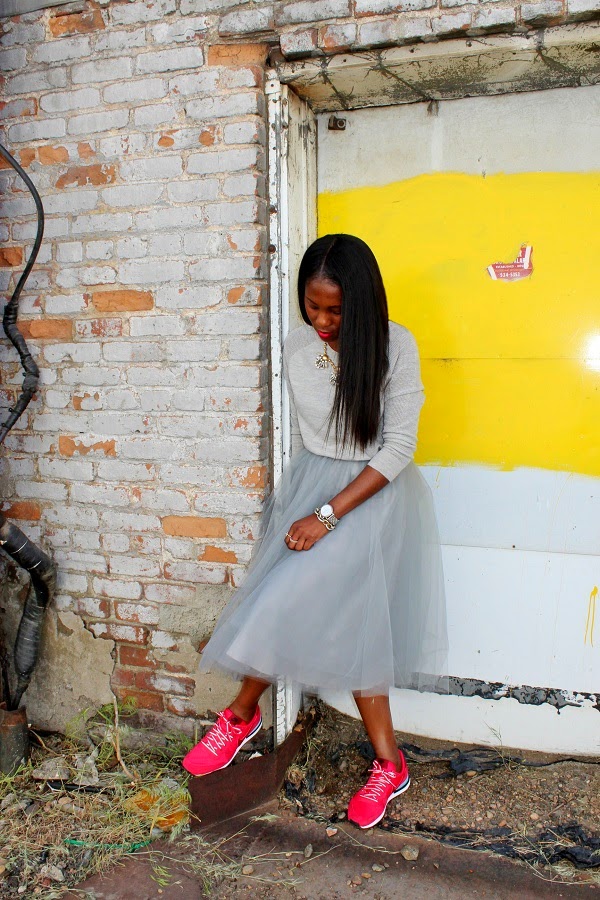 Top: J.Crew, Here
Skirt: Alexandra Grecco, Here
Bag: Proenza Schouler, Here
Shoes: Nike, Here
Necklace: J.Crew, Here
Happy Monday All,
Let's start the new week casually chic.
I love tulle skirts, and I
hope to wear them till I'm at least 50 because I am that mad about tulle, why? Well, it's a fun article of clothing, I feel free each time I wear one and not to mention they are chic… So why not? 🙂
I was recently posed a
question of how to wear tulle to school as a student which inspired this
above look. I chose my grey tulle skirt, paired it with a light weight
mesh sleeve sweater and added the bright sneakers as the fun pop and of
course the clutch finished the look by adding another hue of colour.
You
can never be too cool for school.
Have a wonderful day.
Thanks for Viewing,
Ranti