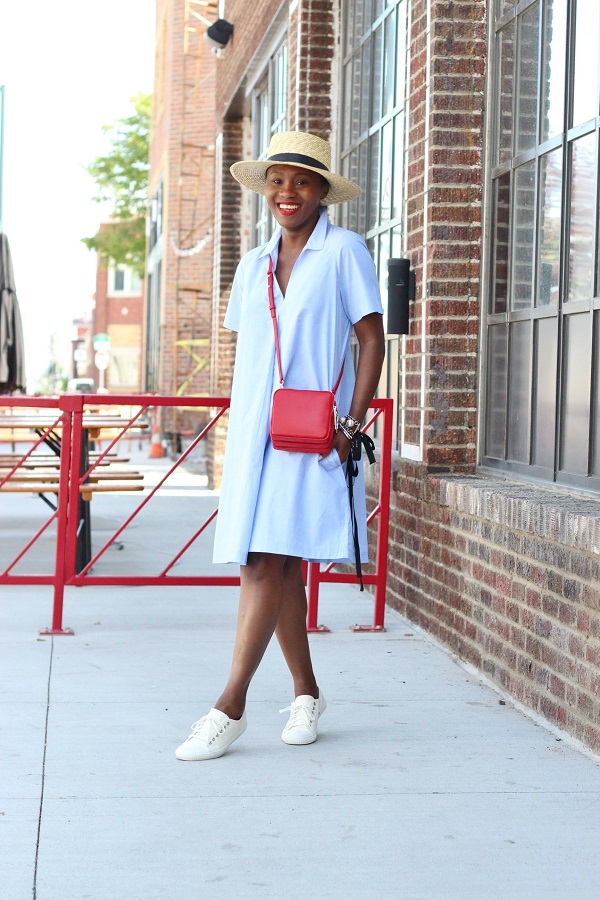 07/03/2015
U.S.A.: Happy Birthday
Dress: Madewell
Bag: A.L.C.
Hat: Janessa Leone
Shoes: Trenton for J.Crew
Bracelet #1: Marni, sold out Similar Here, Here & Here
Bracelet #2: Maison Martin Margiela for H&M, Old
Rings: David Yurman & Kohls
Lips: Nars Heat Wave Lipstick

Happy Friday,
Everyone who knows me knows I am nuts about birthdays, not just mine, just birthdays in general so I am happy to celebrate another "team cancer" birthday (for those into astrology), that of this great country I reside in and have loved to call home for many years.
I decided on a more casual look using patriotic colours but in a lighter shade on blue because well, it's just a darling colour, don't you agree?
Thank you Farfetch for the inspiration behind this holiday look.
Well, off I go!
Thanks for stopping by,
Ranti