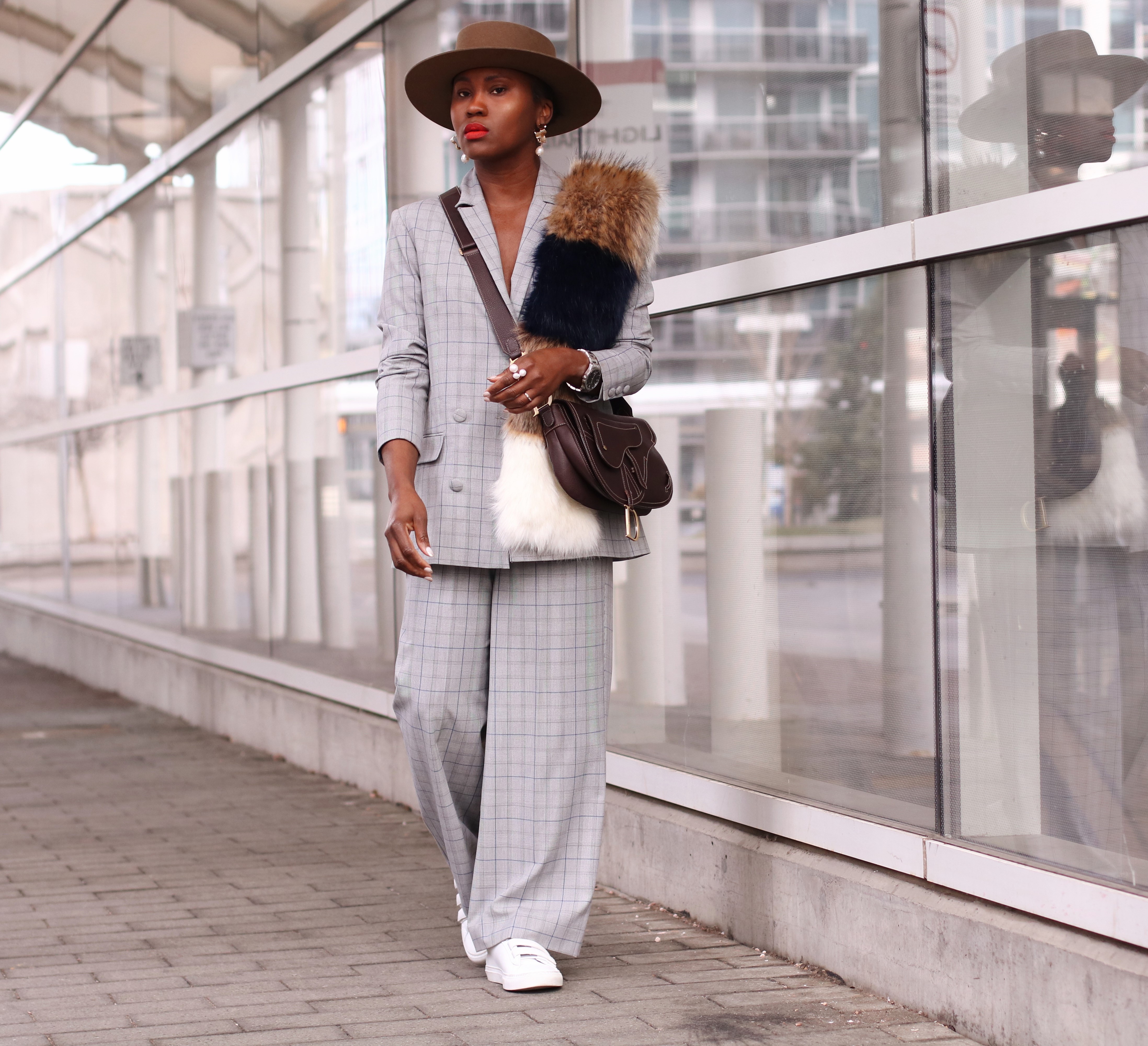 01/14/2019
VINTAGE DIOR & A PLAID POWER SUIT
Happy 2019 everyone! I had to momentarily take a hiatus to tend to some personal matters as well as being sick… I'm back and ready for an amazing 2019.
Staring the year off in this suit set… because nothing says taking charge more than a beautifully tailored suit. While putting this look together, my thoughts were to keep it feminine, add some street-style elements and above all make the look versatile and wearable.
Adding some jewelry is a great way to make a menswear look a bit more lady-like… with the gold tones and pearls/faux pearls, it adds richness to the look. White sneakers have the perfect way of adding a chic street-style touch to any look… from dresses to trousers. I am a huge fan of sneakers as a whole but white trainers even more.
Side Note: Almost all that was once old… vintage is now new again. I'm styling my Dior bag from about 10 years in with this look and I can't believe how perfectly it works with the look. With the search of Old Celine from the Philo Phoebe era (check out this great article by the Man Repeller, not to mention and Dior Saddle bags at a all time high), it just goes to show how great fashion recycles. The key is to invest in the proper pieces. I'll touch on how to invest in the right designer pieces if you're in the market at a later date, stay tuned.
xx, Ranti
Thanks for checking out the post… love to see you again soon.
A Plaid Suit Jacket HERE, with Matching Pants HERE || Janessa Leone Hat HERE || A Pair of White Sneakers HERE || Leather Saddle Bag HERE || Rings & Other Jewels HERE, HERE, & HERE