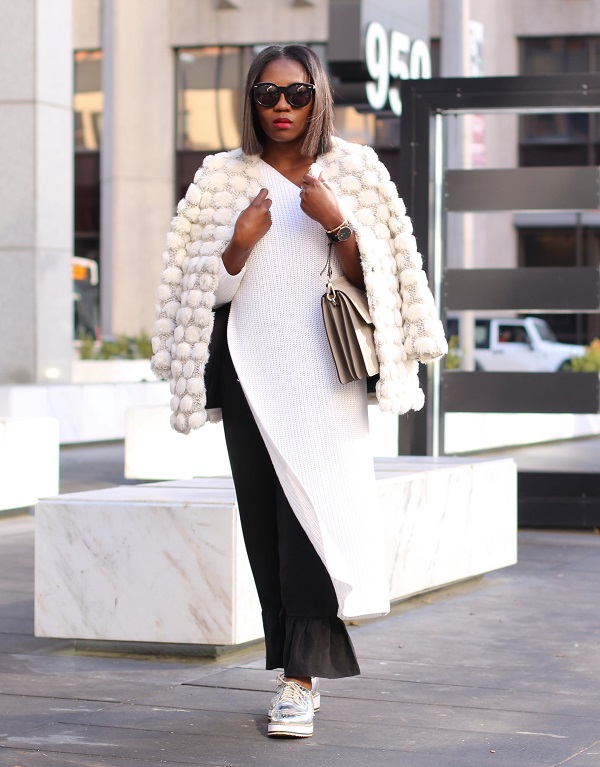 12/30/2016
White Bubbles // Black Ruffles
Happy Friday!
I hope you've all had a lovely week. It's official 2016 shall come to am]n end in 48 hours, I am so ready for a new chapter so bring it on 2017.
Sharing a casual look perfect for the winter season with you today. Because nothing tops sweater weather. This asymmetrical one shoulder dress was simply too cool to pass up, I love the idea of baring a shoulder during the cool weather days, but of course a great warm coat of jacket is need to top off.
I'll like to take a moment out to say thank you for all the love an support this year, I love the love, feedbacks (however they may come) and you. I m so happy to be able to share this thing I love with you all and I can't wait to see what 's in store next year and beyond.
Want some New Years Eve Insp.? Do check out my recent post Here, Here, Here, Here, Here & Here.
Well, off I go and I look forward to seeing you here in 2017!
Shopping Links:
Have a wonderful day!
Xo,
Ranti