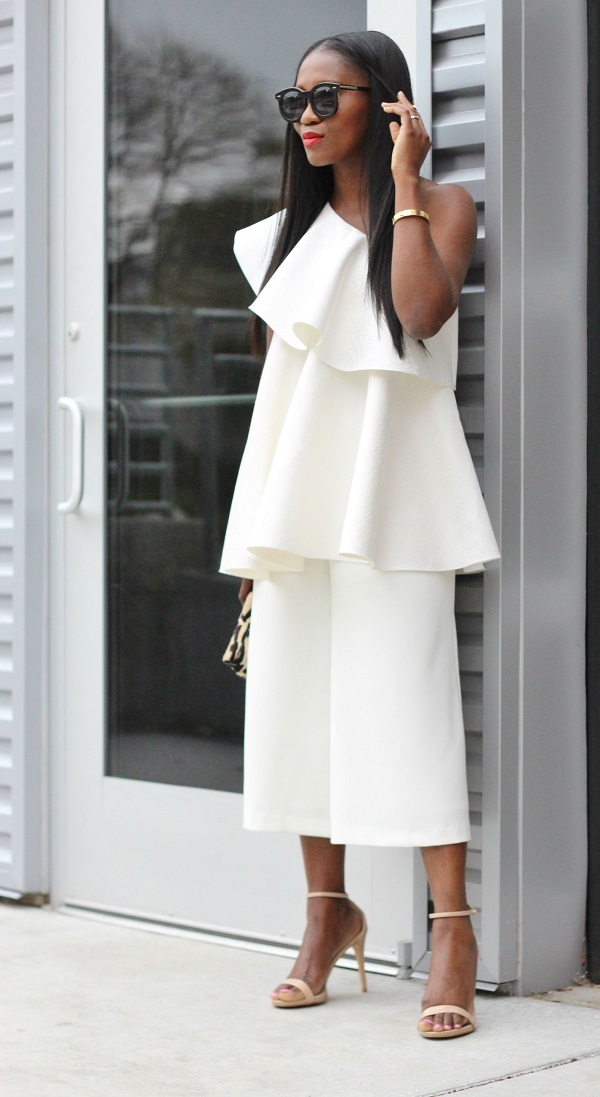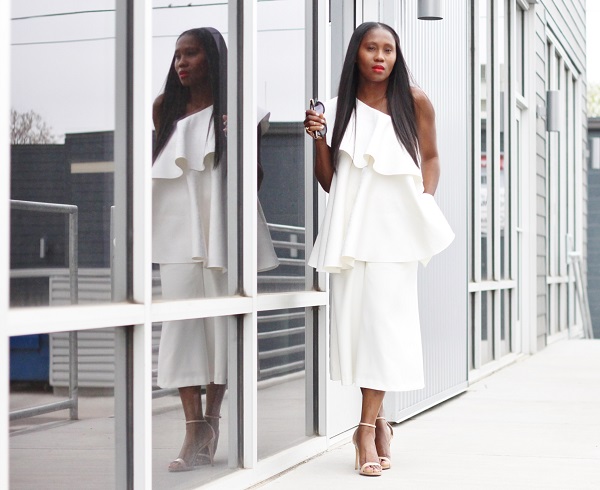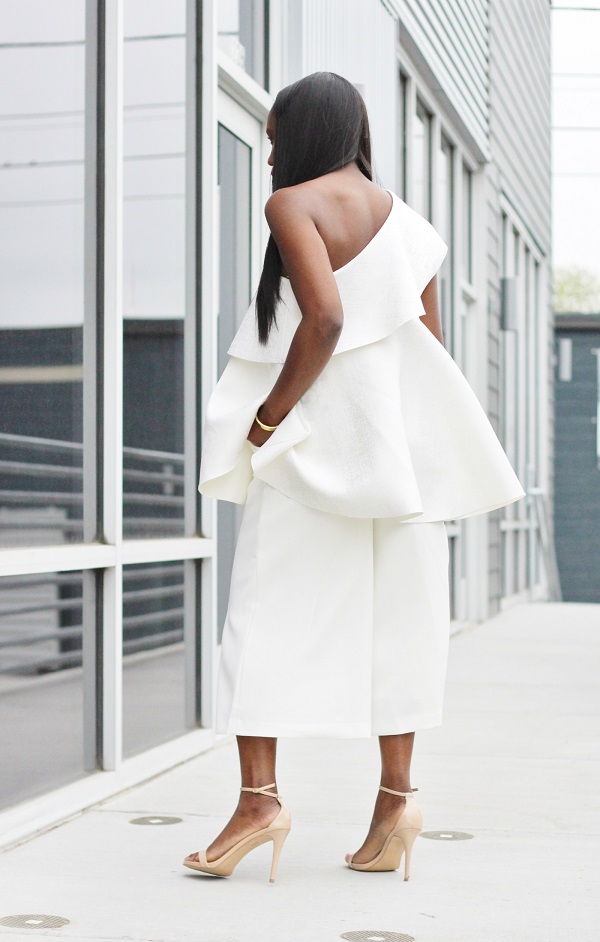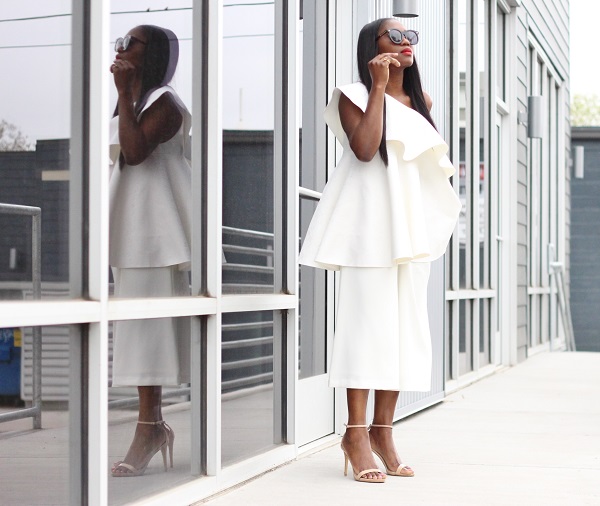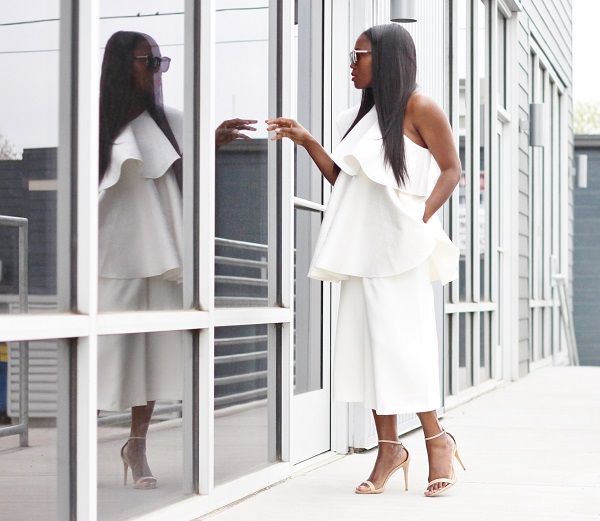 Hello all,
I hope all had a wonderful weekend. And to the mothers out there, I hope Sunday was an absolute delight, you deserve it.
Starting the week off in over-sized fun frills, as I like to say, if it frills, please count me in.
I love a great dramatic top, add a bit of structure to it and I am sold. And, yes, I can go on and on about how much I love this top but I'll try to contain myself.
I was going for a bit of a coordinated look, so I paired the perfect hue culottes, nude heels as a great neutral and for a splash of print, the clutch set the tone. To add a bit of richness to the look, I opted for minimal dainty gold accessories, it gives a bit of lift without stealing the show.
I have also linked black options of this top as another choice, if you're anything like me, you like other options, am I right?
Well, off I go.
X