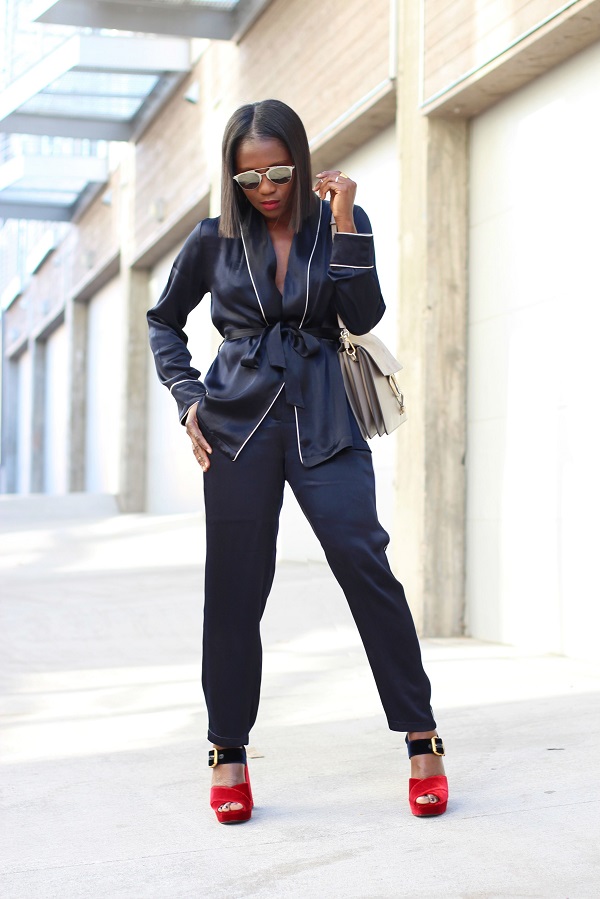 Links to the look:
White Piped Blue Top | White Piped Blue Pants | Grey Flap Bag | Red Platform Blocked Heels | Gold Bracelet | Sunglasses | Lips: Nars a mix of Damned & Dragon Girl
Hello and happy Hump-day!
It is midweek and what better way to get over the mid-week hump than with a cool classic, timeless and chic look?
I love white piping details on pieces as it adds a cool touch, incorporating a "now" element to an otherwise classic or simple look.
Well, off I go!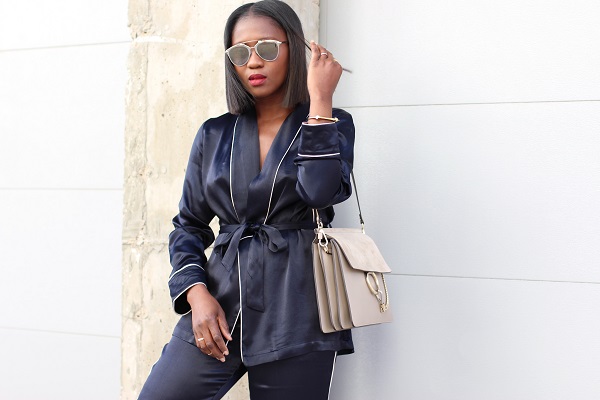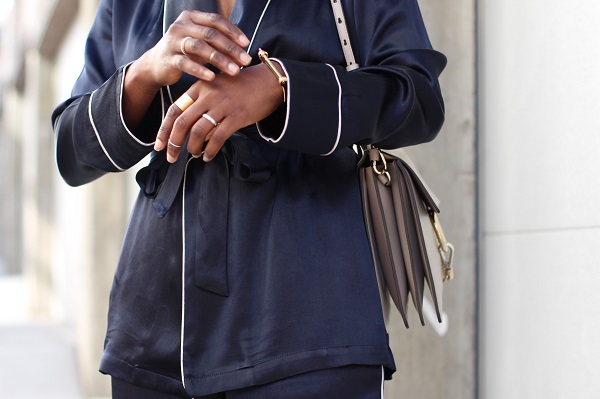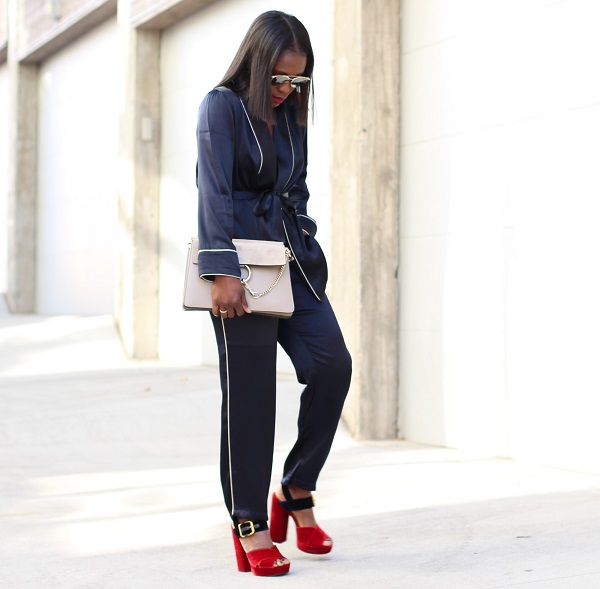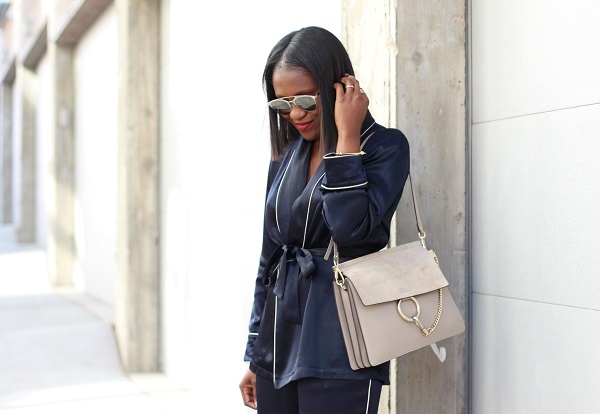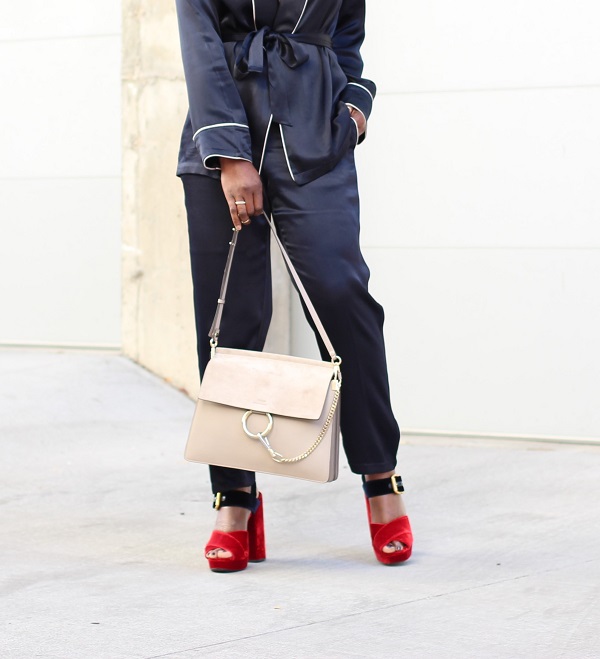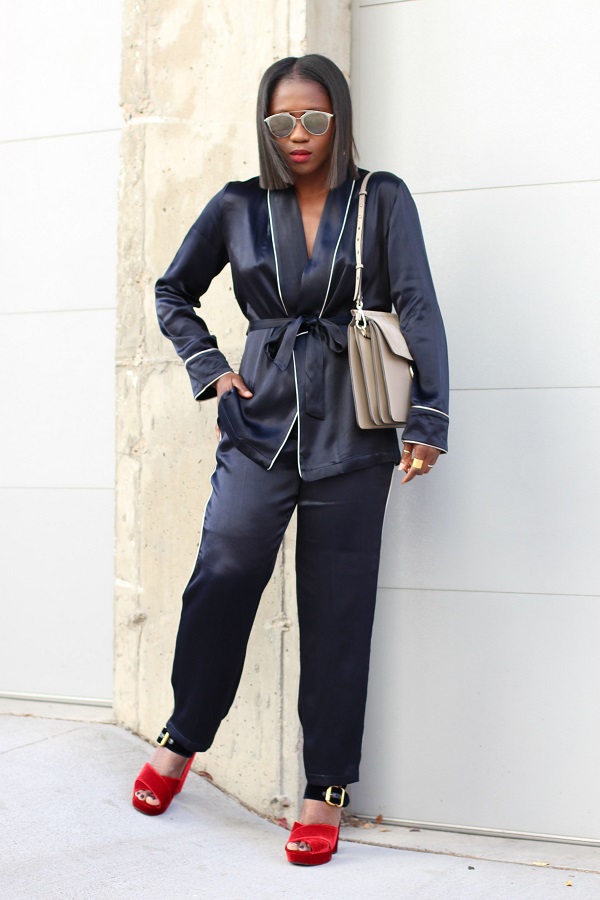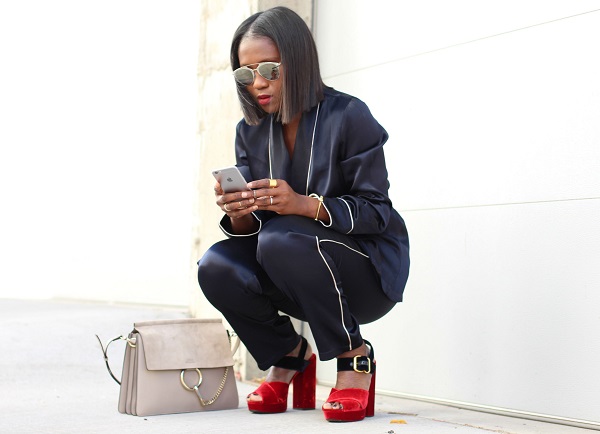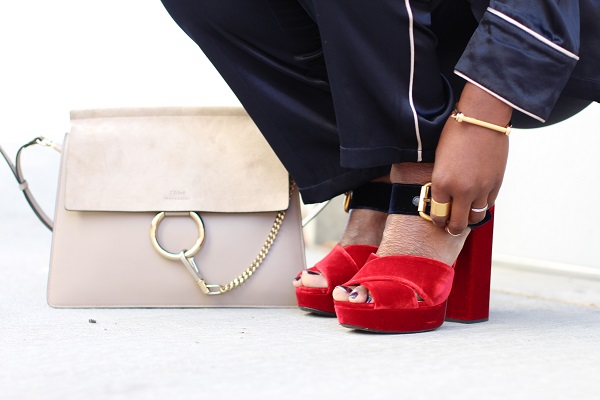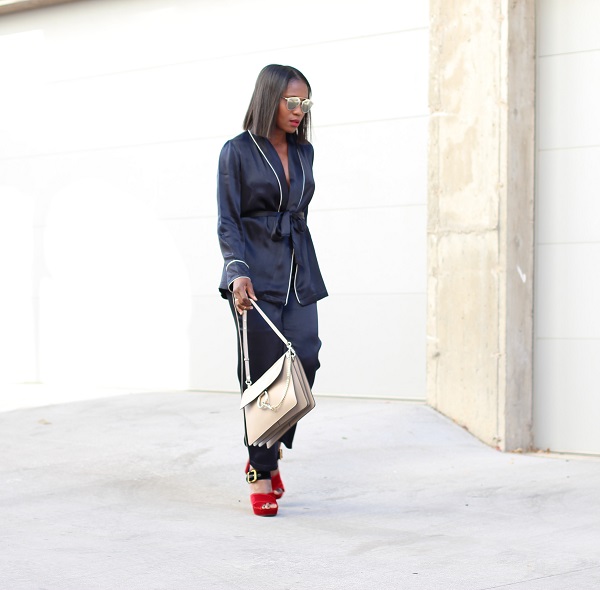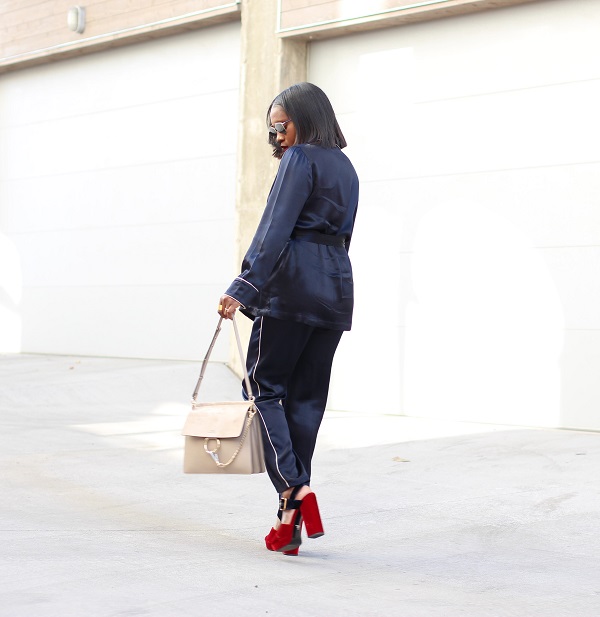 Have a Wonderful Day!
Xo,
Ranti