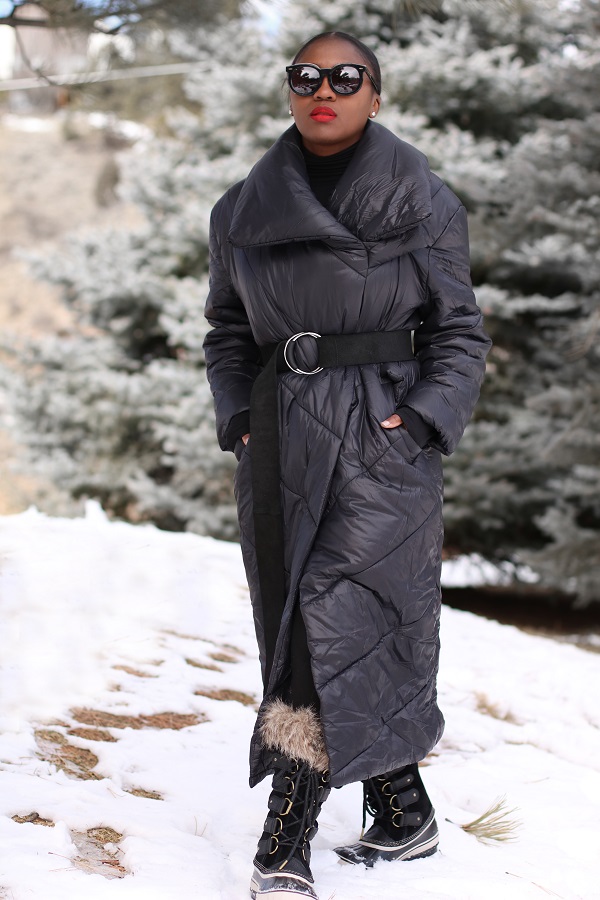 02/02/2018
WINTER GEAR …. DSW
SOREL "JOAN" SNOW BOOTS | PUFFER COAT | TURTLENECK SWEATER, I also love this cashmere version HERE | BLACK LEGGINGS | SILVER RING BELT | BLACK SUNGLASSES
Living in Colorado means you always have to be prepared for snow, most
importantly it means having the right pair of snow boots.
These fur
lined Sorel boots are the absolute best, we recently experienced our
first winter storm and they definitely came in handy; kept my feet warm
and cozy. They were much better at combating the wet snow that day than
my normal rubber made go-to boots would have. Why did I wait so long to
try these out?
These are definitely a keeper, the fur-lining and trim addition does not hurt either.
xx, R