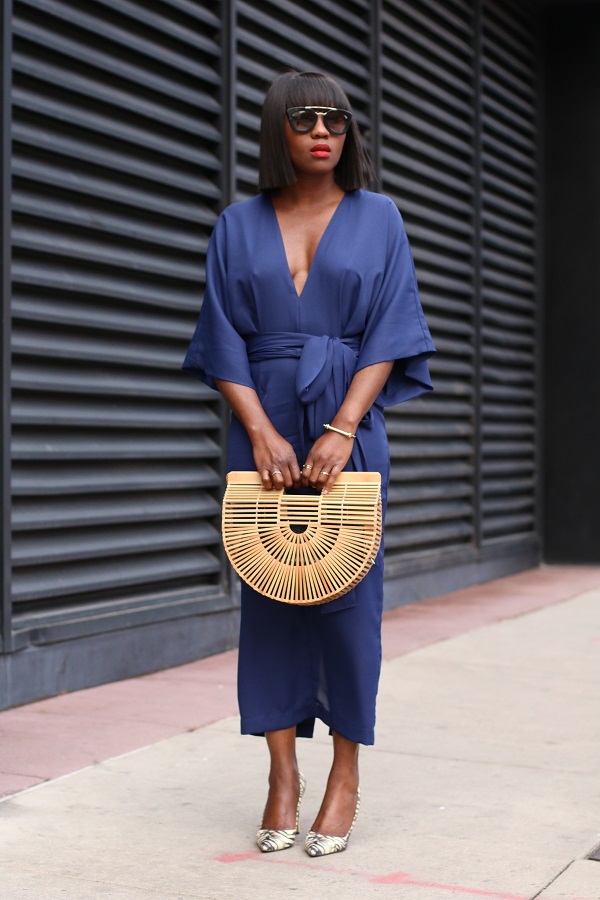 02/22/2017
Lady Sings The Blues //
Hello all!
I can't believe it's only Wednesday! Do you ever have those moments you wish you could just zip on to the weekend?
I'm definitely having that kind of week, so what better way to perk up the mid-week blues than in a lovely feminine number.
When I saw this dress, I immediately feel in love with the neckline, as a huge fan on plunging necklines, I believe it's a great way to add a bit of sex appeal without feeling to exposed.
This dress though mentioned as a tall on the site, would be perfect on almost any frame, I myself stand at 5'3.5″, so it's the perfect midi. I wanted a more natural element to the dress so I added the snakeskin heels for a bit more edge and the bamboo bag as a lovely substitute for black which is what I would normally go for.
So ladies, what do you think?
Have a Wonderful Day!
Xo,
Ranti