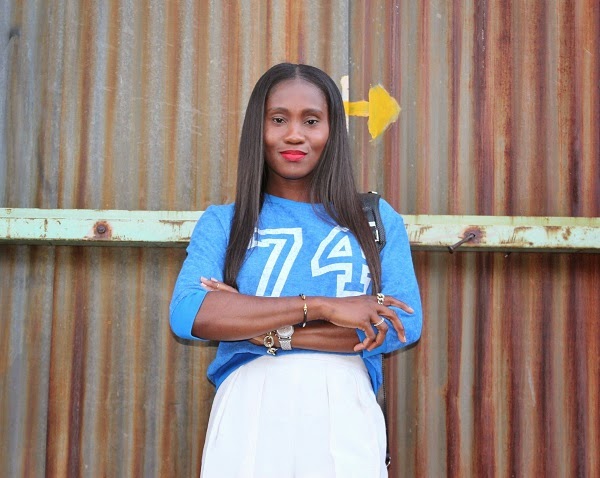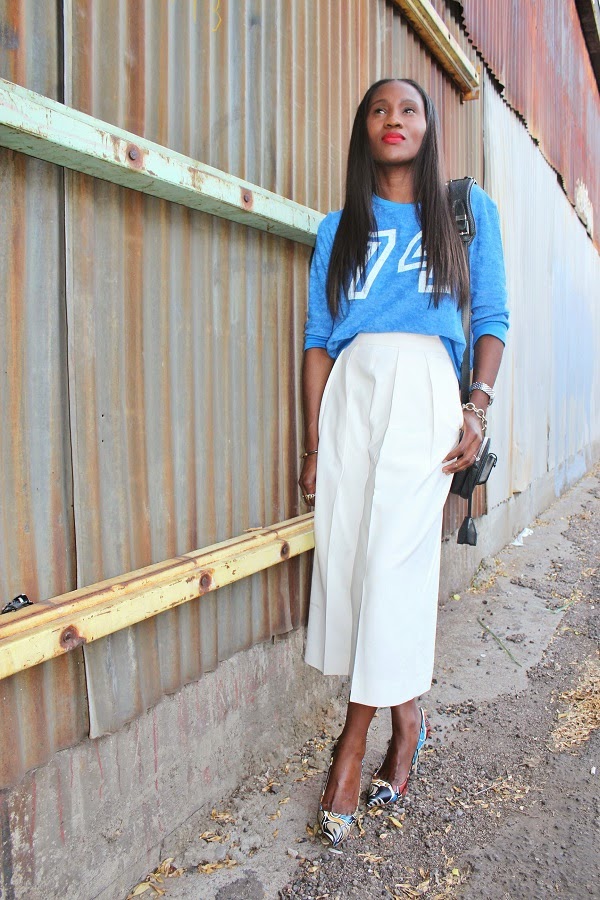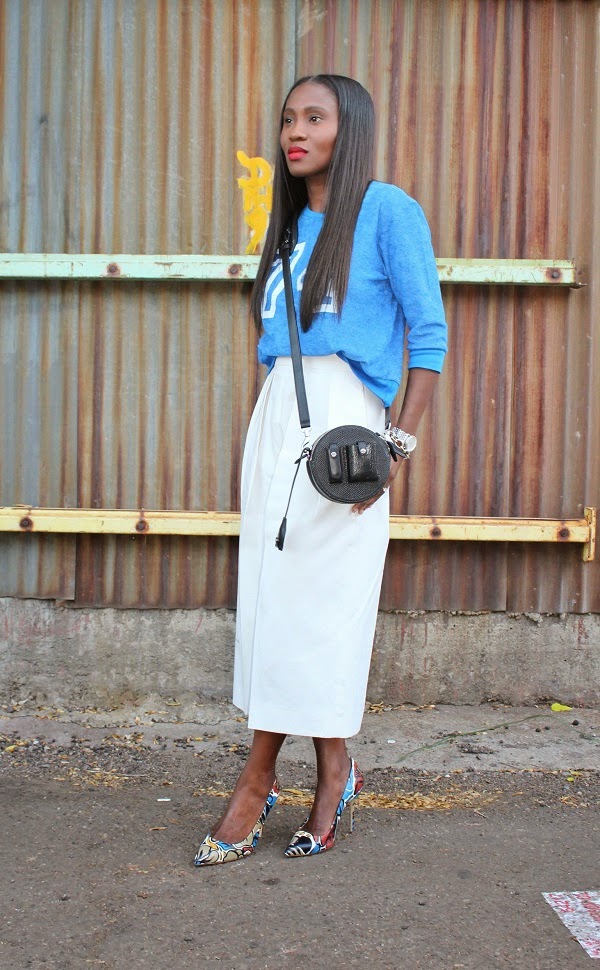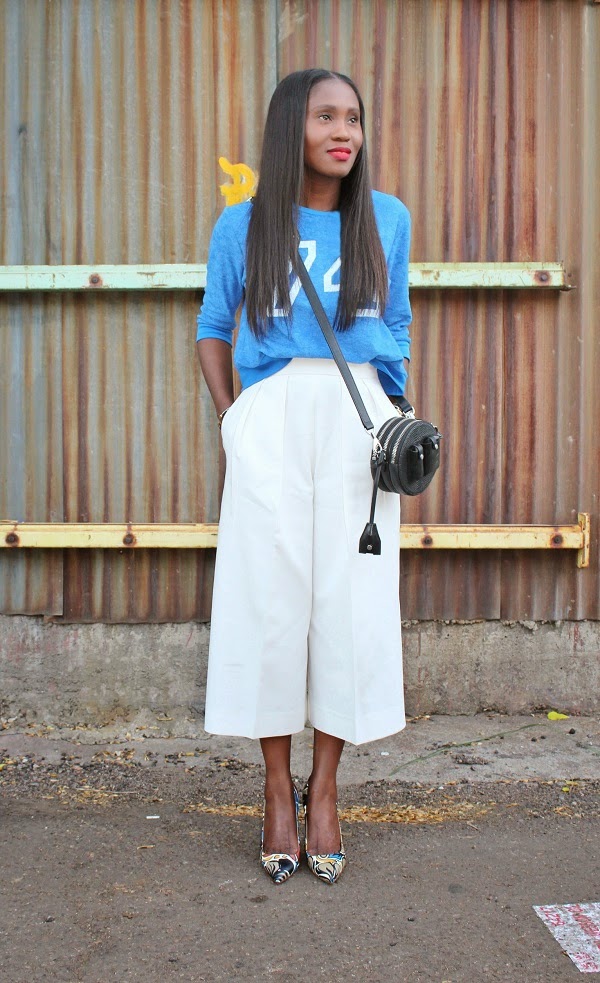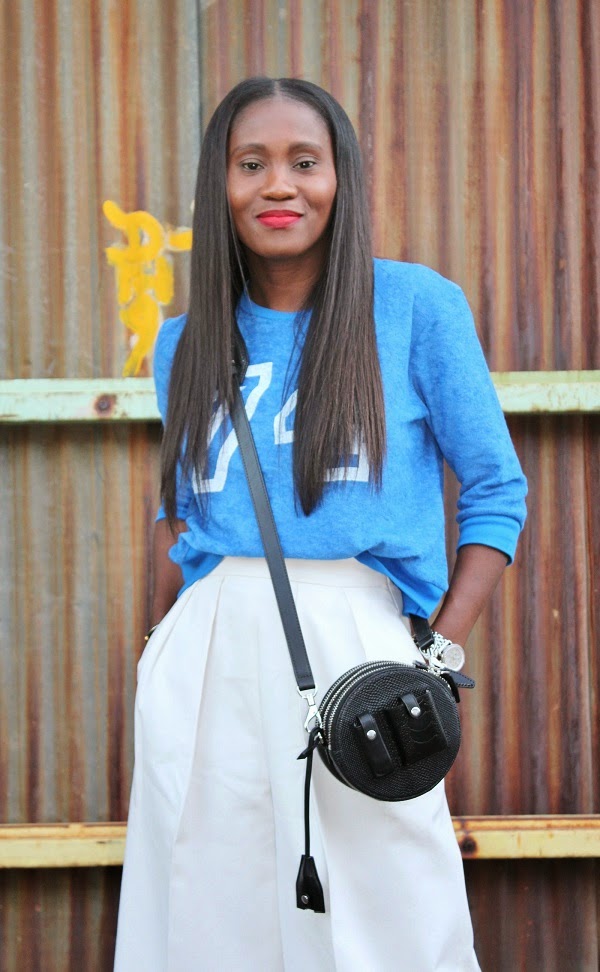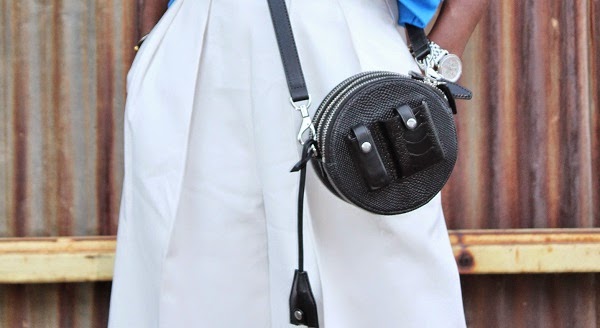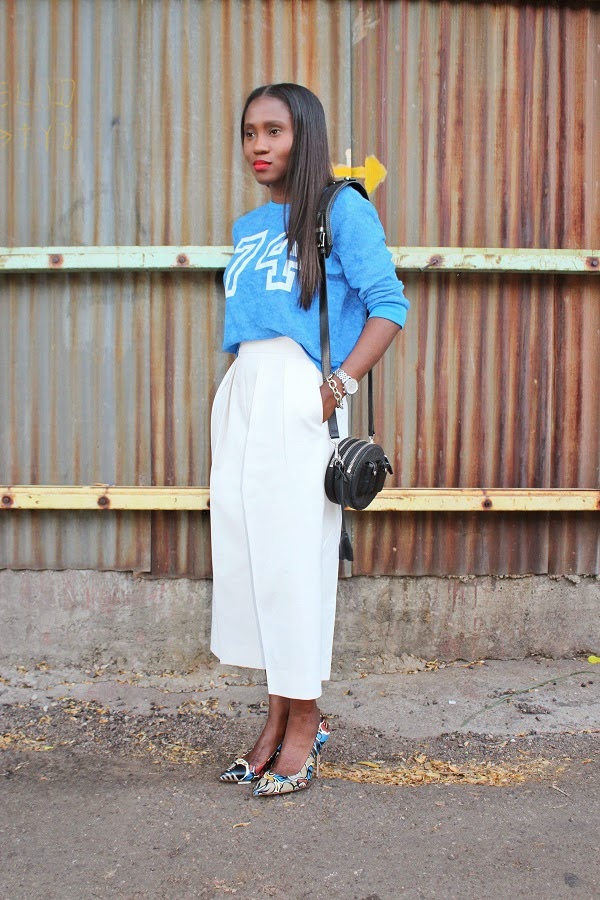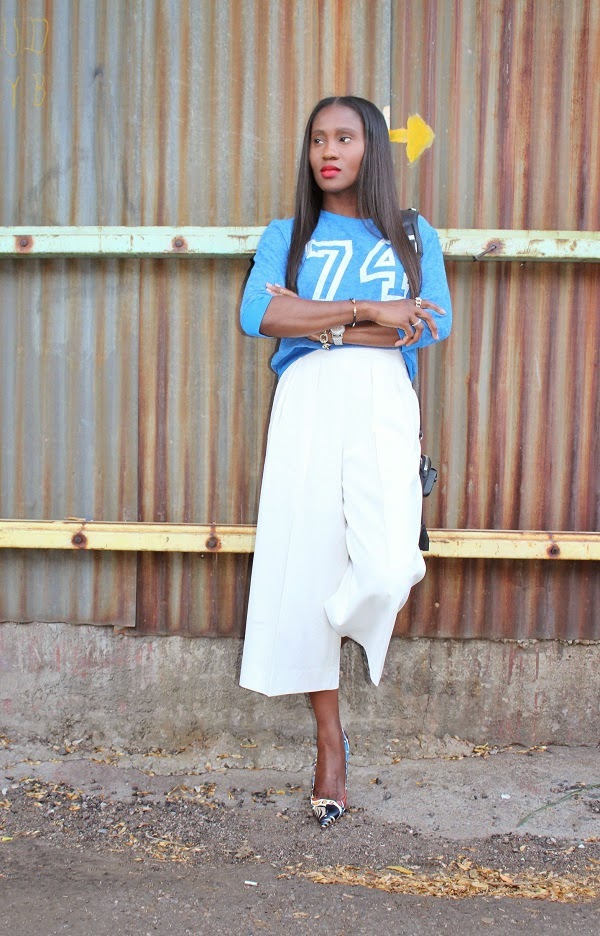 Top: Topshop
Pants: Zara, Old, Try These
Shoes: JCrew
Bag: Alexander Wang
Happy Friday Loves,
Have you thought of a casual look for the weekend? Well, how about a "sporty" chic look?
I am not huge on American football, to be quite honest, I do not really understand the sport, I'm more of a football girl (you know, soccer) but I still support my current home team, the Denver Broncos. So in that respect, I'll catch a game when I can and what better way to do so than in this cool sporty tee.
So with this look I styled this bright hued tee over my off-white culottes, and my colourful new heels, and to balance the look, I opted for this fun black cross-body.
I hope you have a fantastic weekend.
Catch you soon.
Xo,
Ranti