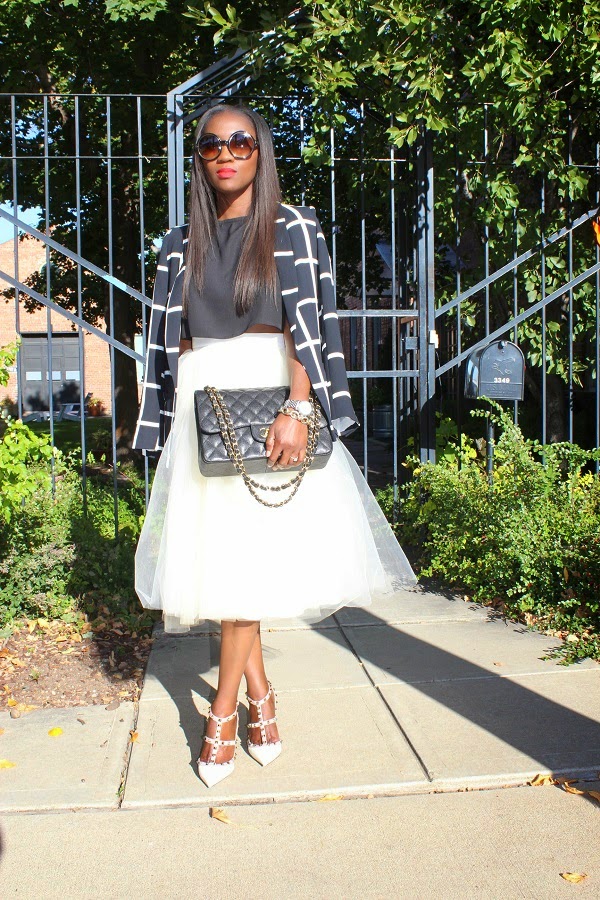 10/08/2014
Tulle Just Because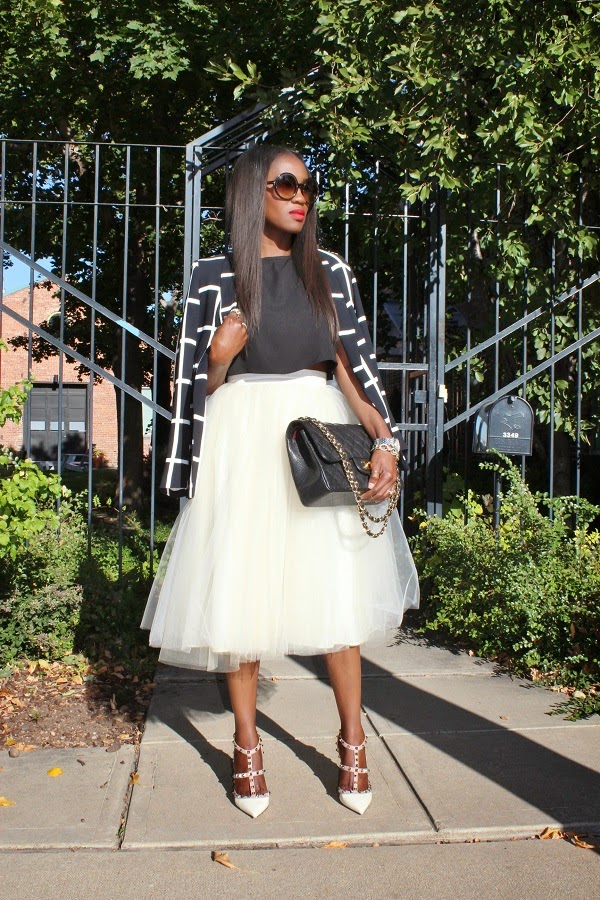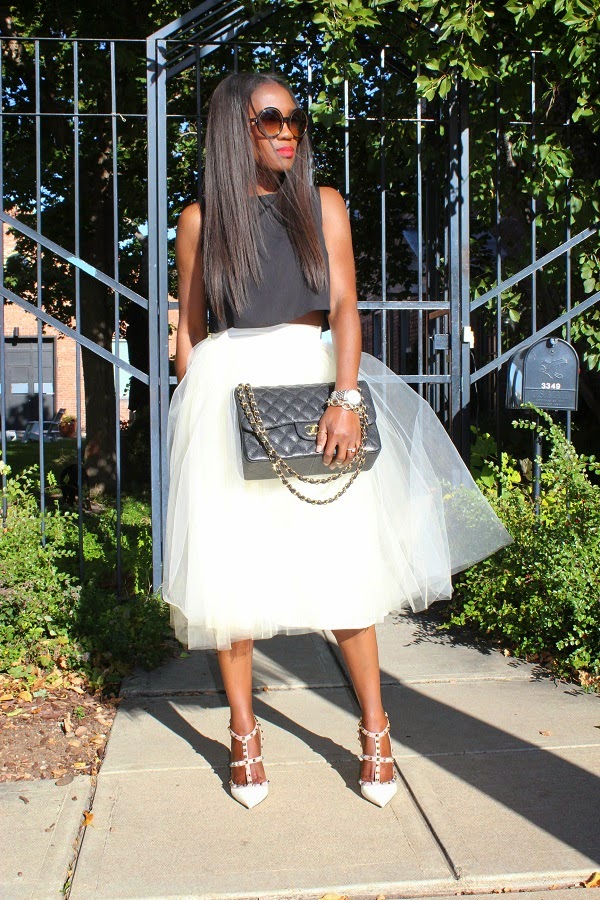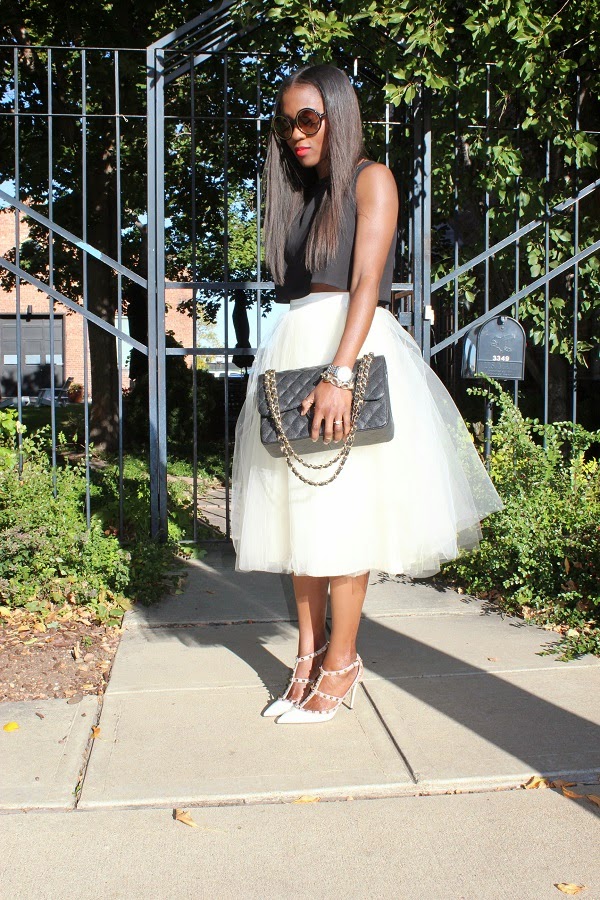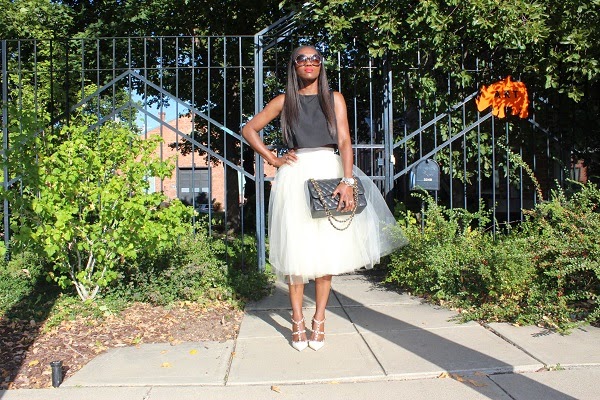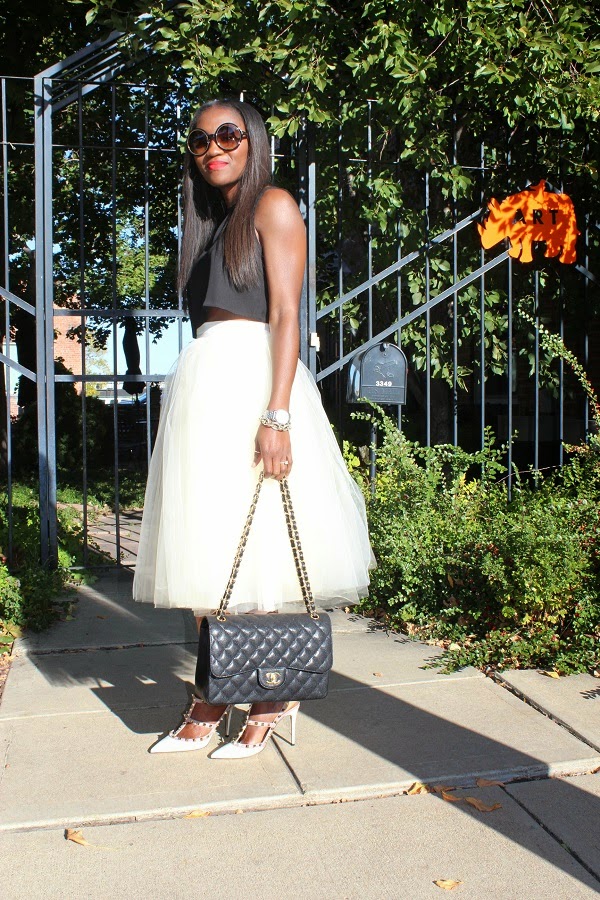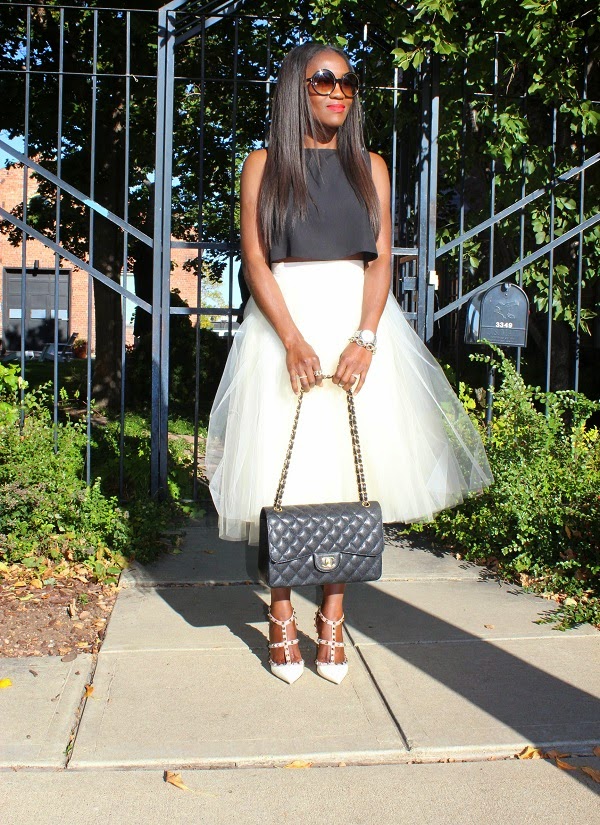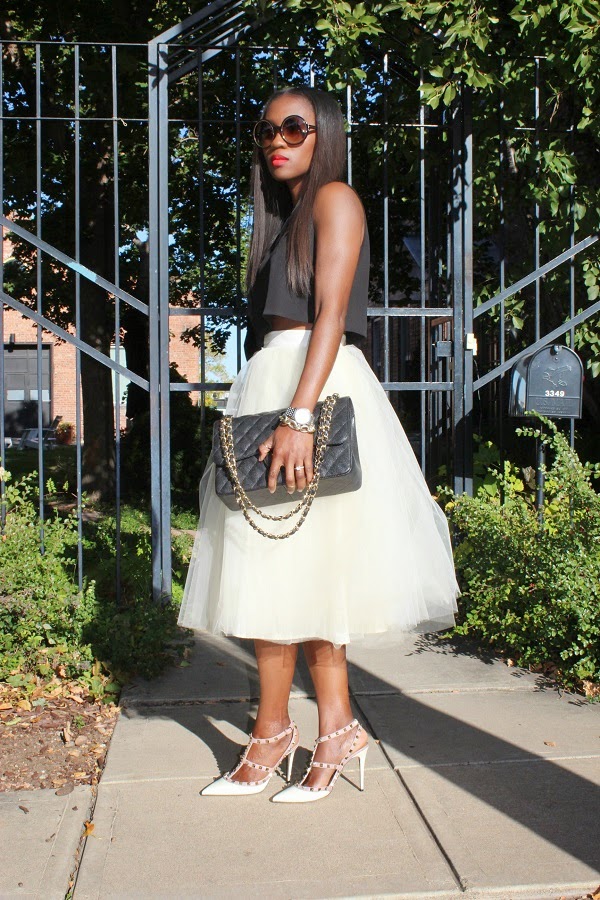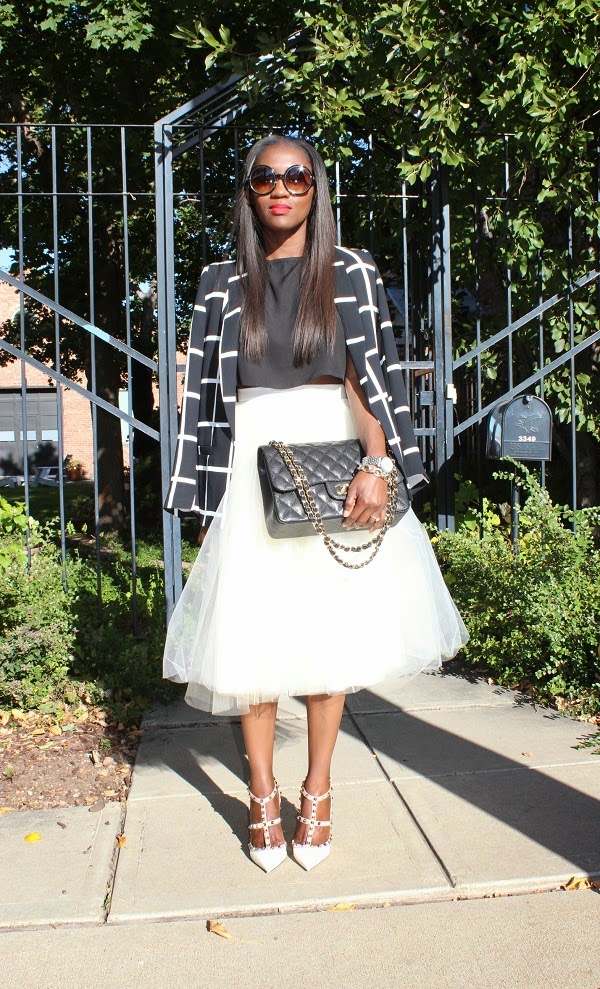 Top: Love Shell
Jacket: River Island
Skirt: Alexander Grecco
Sunglasses: Tom Ford
Shoes: Valentino, Also Love This Colour
Bag: Chanel
Hello All,
I wear tulle from time to time just because it makes me happy; isn't that reason enough? Lol.
Many feel that tulle skirts are pieces you should wear on special occasions; well, I don't. It's a fun look that should be worn whenever the mood strikes you.
What article of clothing makes you happy? Do share.
Xo,
Ranti