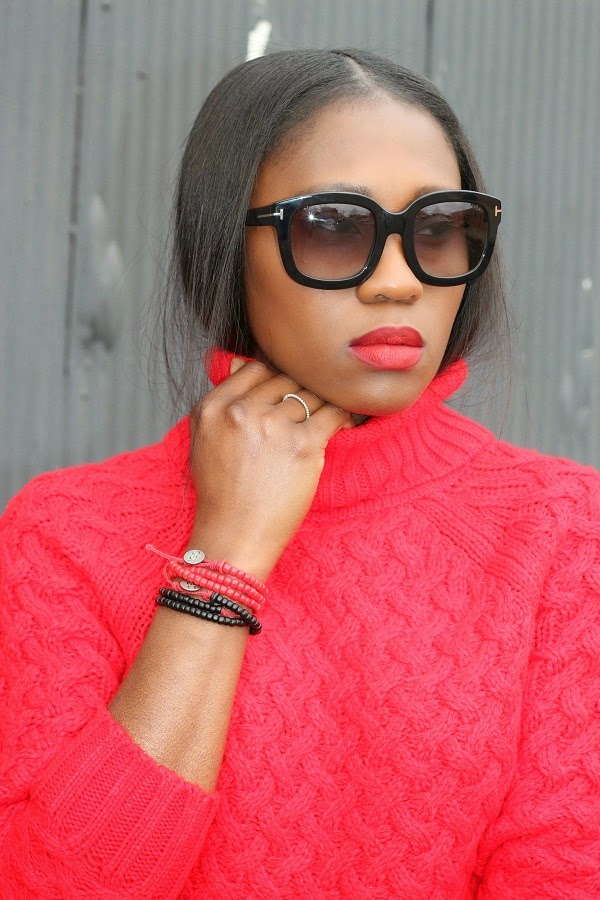 Sunglasses: Tom Ford
Lips: Nars Heat Wave Lipstick & Nars Dragon Girl Lip Pencil
Happy Monday Loves,
I hope all had a wonderful weekend.
It's February, the month of many calender events including Valentines day, on February 14th.
As that day approaches, many wonder what to get their loved ones for that day, may I suggest a gift that keeps on giving? A 1GD (100 Good Deed) bracelet is just that, I love these pieces as they are clean and colourful bracelets that style well with every look.
The older I get, the more passionate I become about using kindness and love to make a mark and a difference in this world.
I styled my 1GD bracelets with the pieces above because I love those colours, the red piece is so vibrant while the black is very versatile with much of my wardrobe.
What will you be wearing this Valentines day?
Well, off I go.
Thanks for stopping by,
Ranti