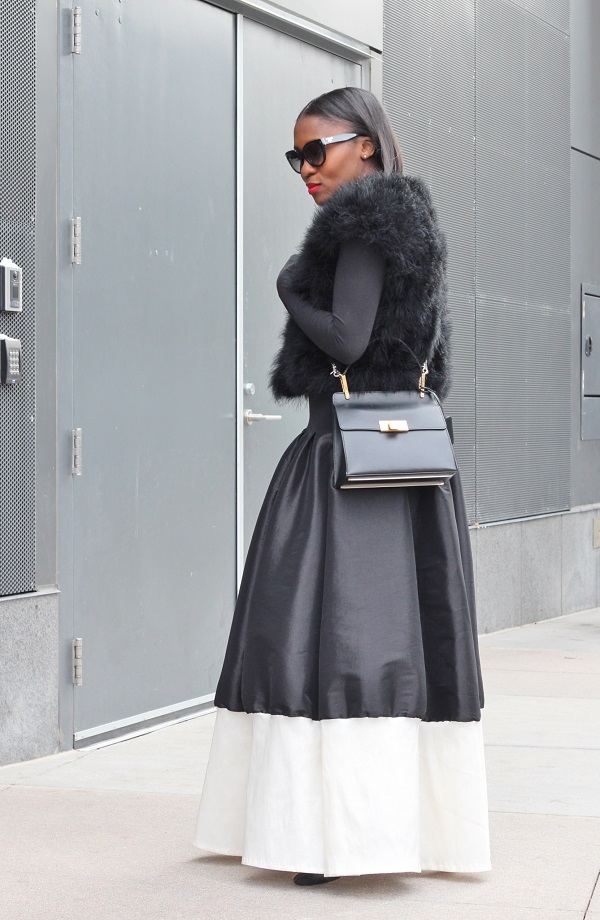 12/14/2015
A Hint of White
Bag: Balenciaga
Shoes: Steve Madden

Happy Monday all,
I hope all had a wonderful weekend.
Mine wasn't too bad but would have been great if this bloody cold would just take a flight, it's truly bad.
I braced myself, dolled myself up to captured this beautiful skirt because the more I starred at it right there atop my bedroom door, I was more than convinced it had to be my Monday look.
Shabby Apple known for their classic, feminine and fun pieces created this stunning black and white number which upon first sight I knew had to be mine.
I paired it with this cool crop fur vest for a bit of drama, which completes this seasonal look.
Isn't it just a perfect look for this time of the year?
Well, off I go!
Thanks for stopping,
Ranti