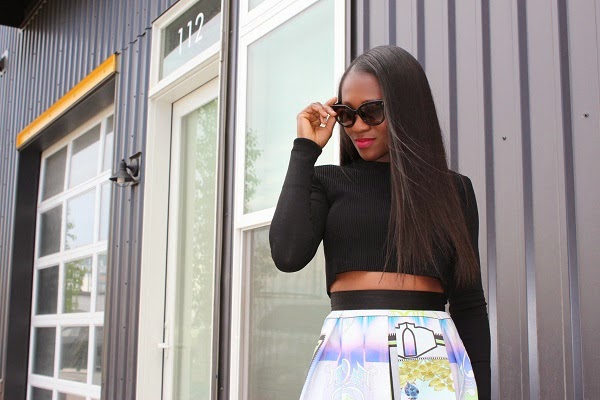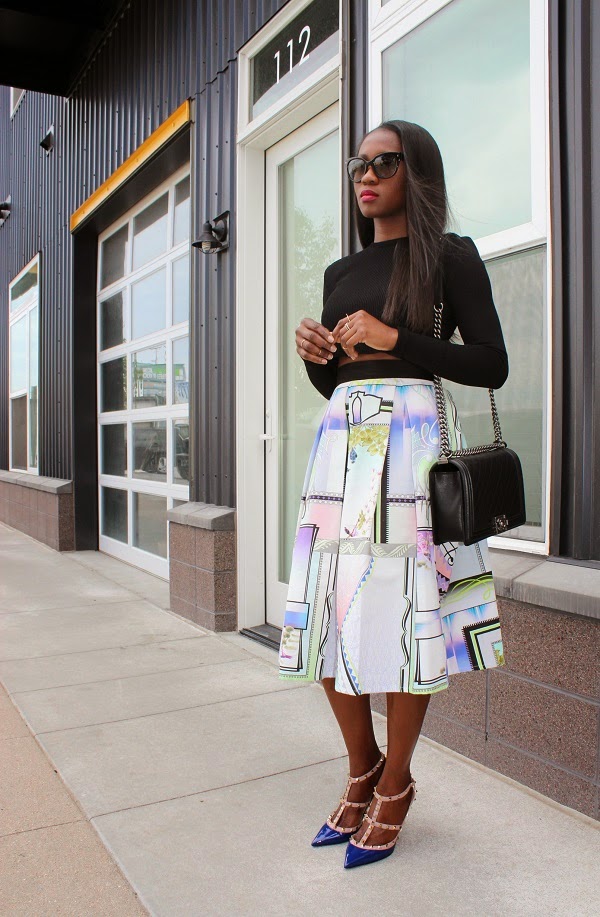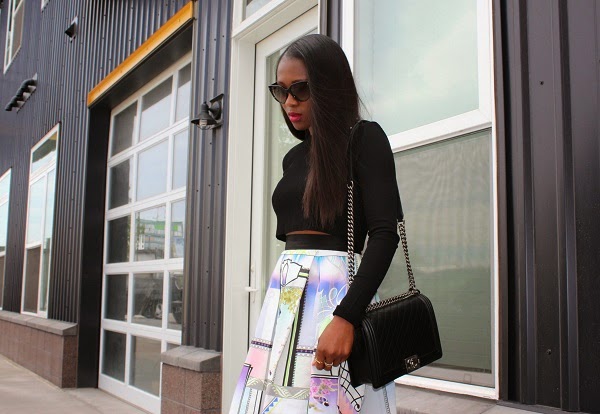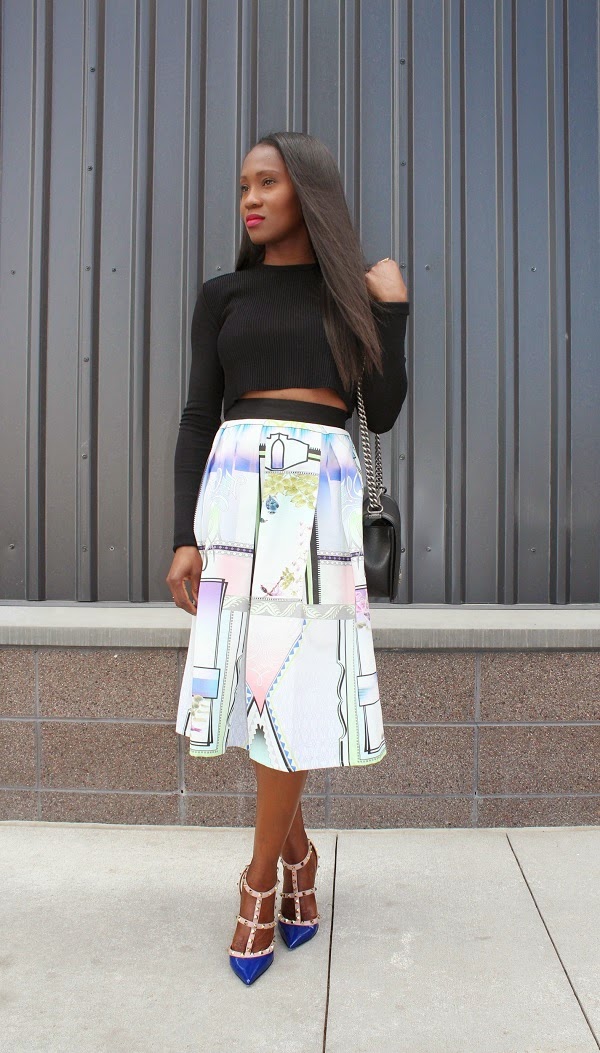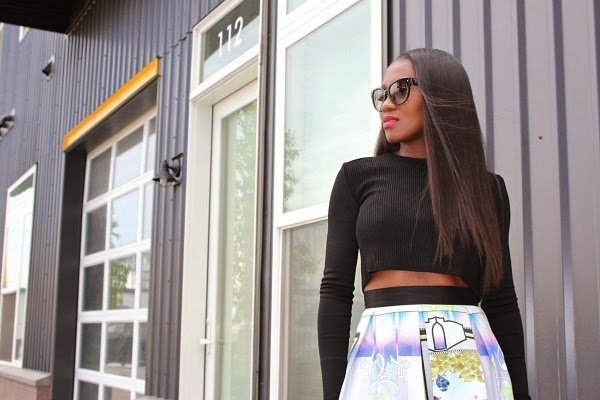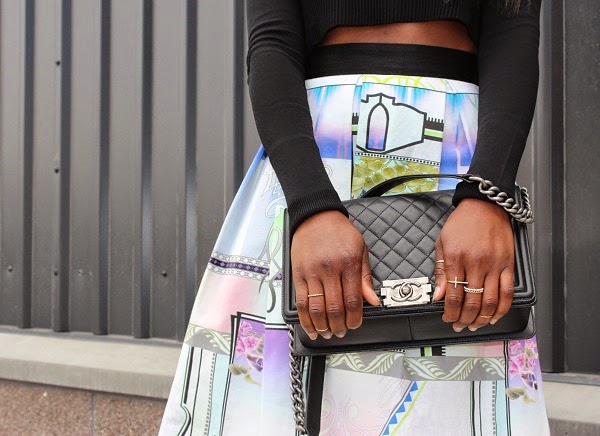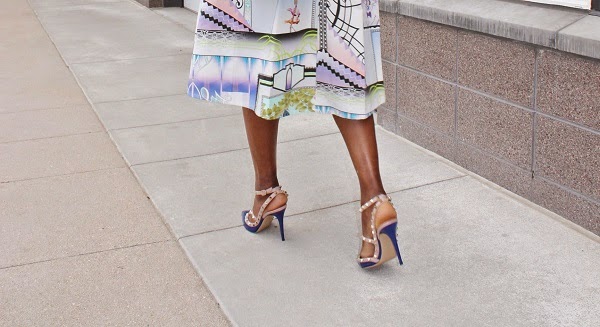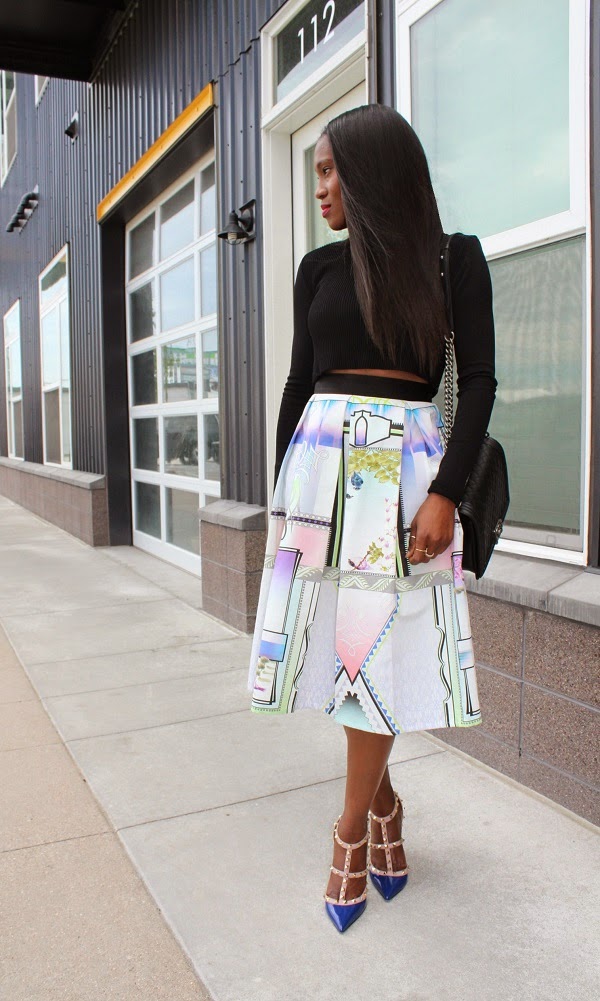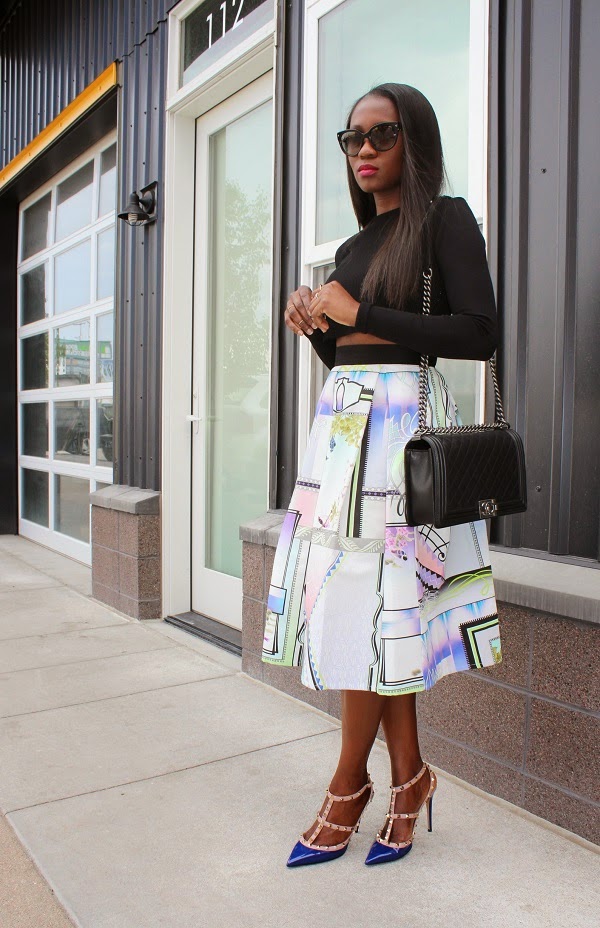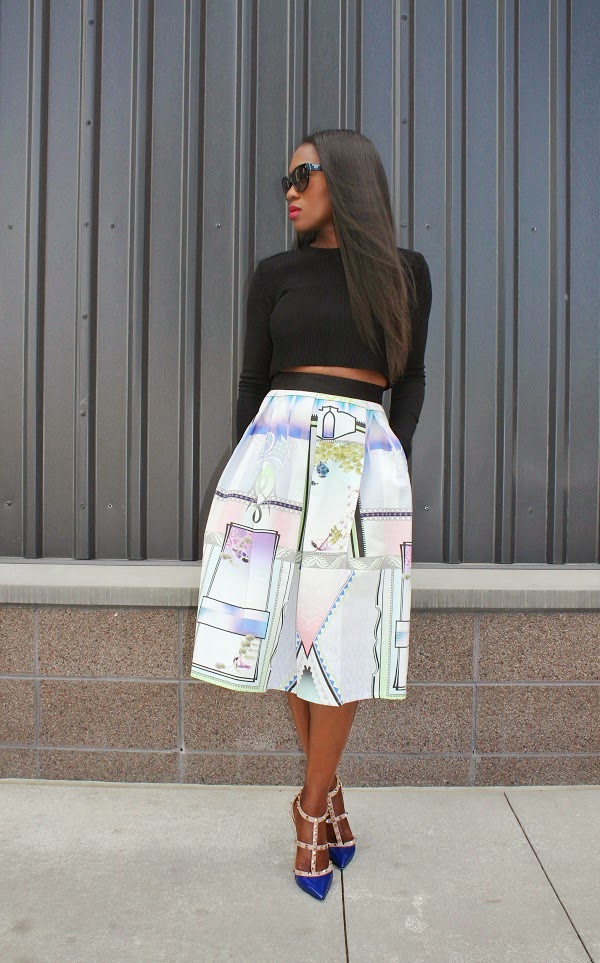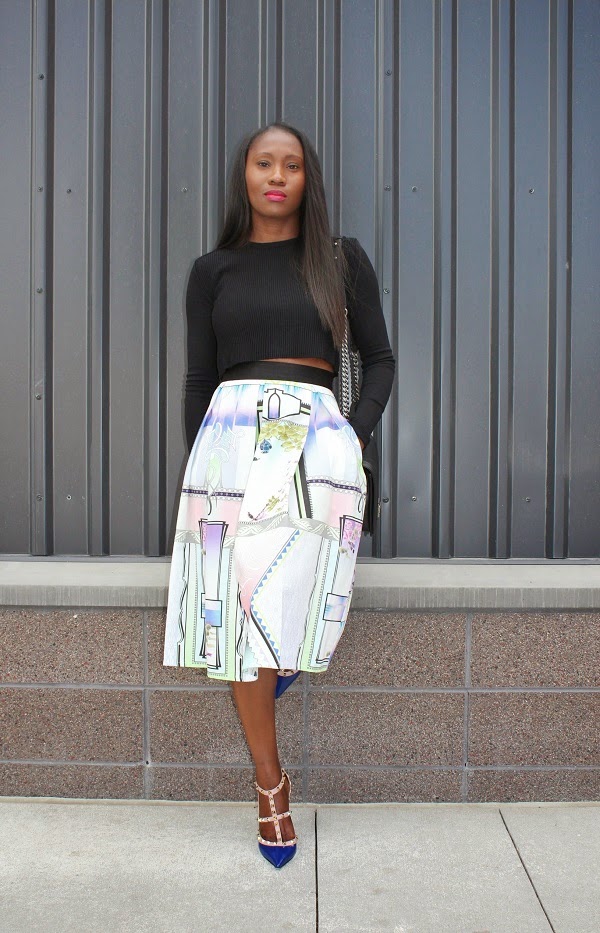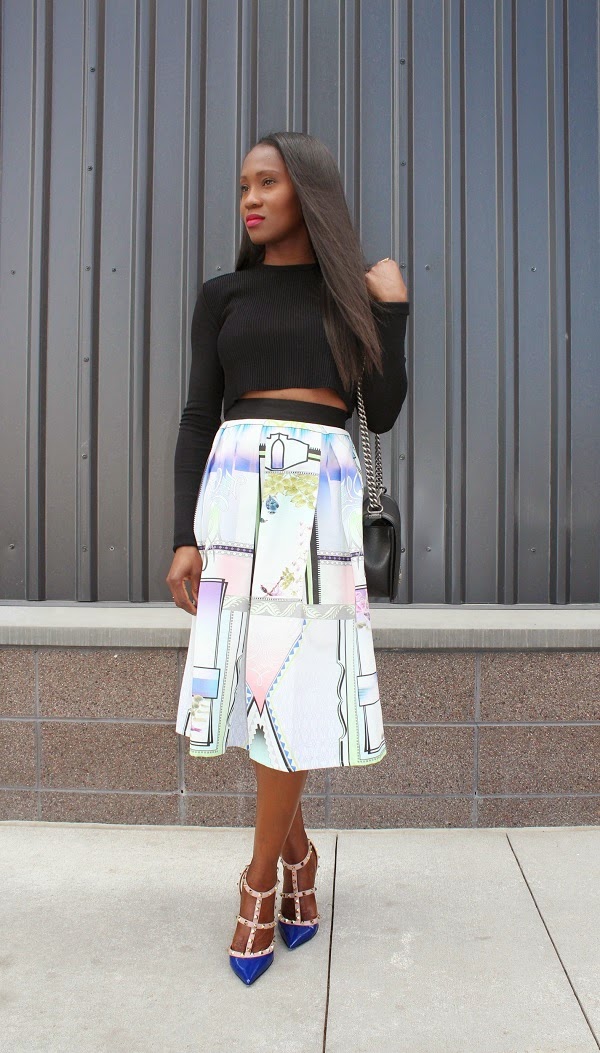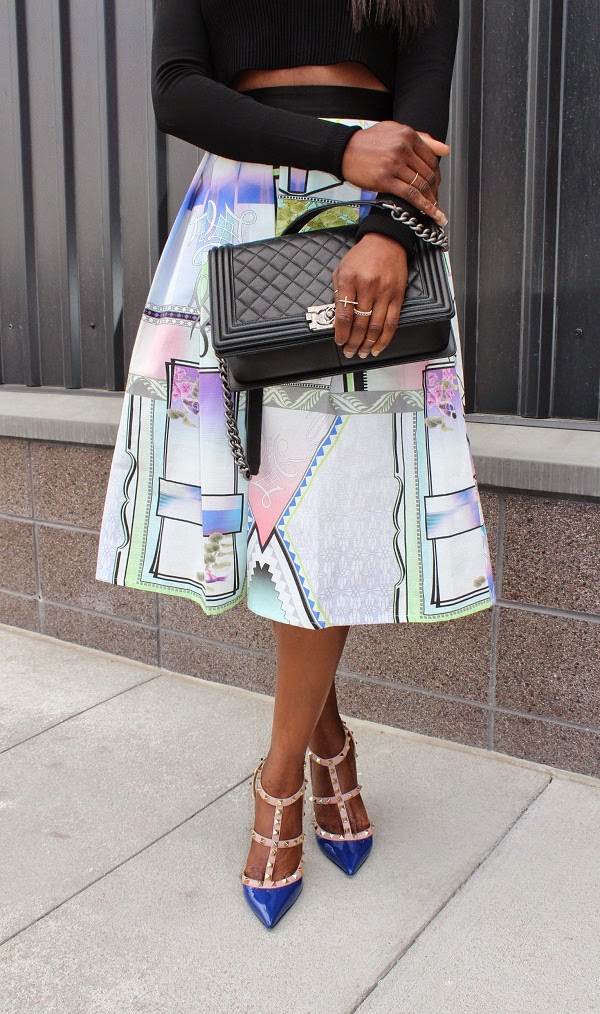 Top: Zara, Sold Out, Try This
Skirt: River Island, Here
Bag: Chanel
Shoes: Valentino, Similar Here
Sunglasses: Prada, Get it Here
Happy Monday All,
I hope you had a wonderful weekend, mine was a bit of a disappointment… I sustained a slight injury to my foot, but I had to brace myself for a few minutes and get to work on this lovely number I could not wait to share with you.
I must be a lover of skirts more than I care to admit to myself, I never knew that until this past fall and this current season, because I keep falling in love with more and more pieces as the season carries on.
This piece reminds me of Chinese silk art …the background includes orchids among other prints, which one would find in such art pieces. Due to the soft pastel colours, I choose a black crop top, to truly showcase the imagery.
Have a wonderful day.
Thanks for Viewing,
Ranti