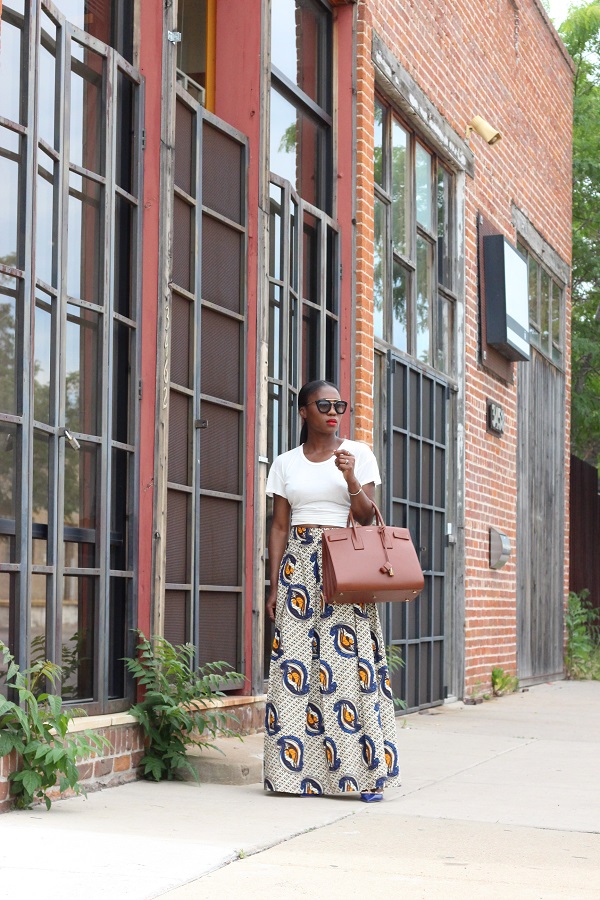 Skirt: Mille Collines
Tee: 424 Fifth
Bag: Saint Laurent Paris
Shoes: Valentino
Sunglasses: Prada
Bracelet: Vita Fede
Rings: Sydney Evans, Catbird, Lagos & Kohls
Lips: Nars Heat Wave Lipstick

Happy Friday,
To close the birthday celebration week, I felt it was only right to include a touch of my background and foundation. As a proud Nigerian, I love many things from my culture; the people, the food and not to mention the fashion. Many may not be aware that Nigerians love to dress to the max, I guess it's in my blood. This skirt is African influenced with a modern twist. The inclusion of simple pleats and the high waist make it a chic, cool and classic piece. It's such a pretty piece, I couldn't resist because I could see it pair well with many looks to come.
Well, off I go!