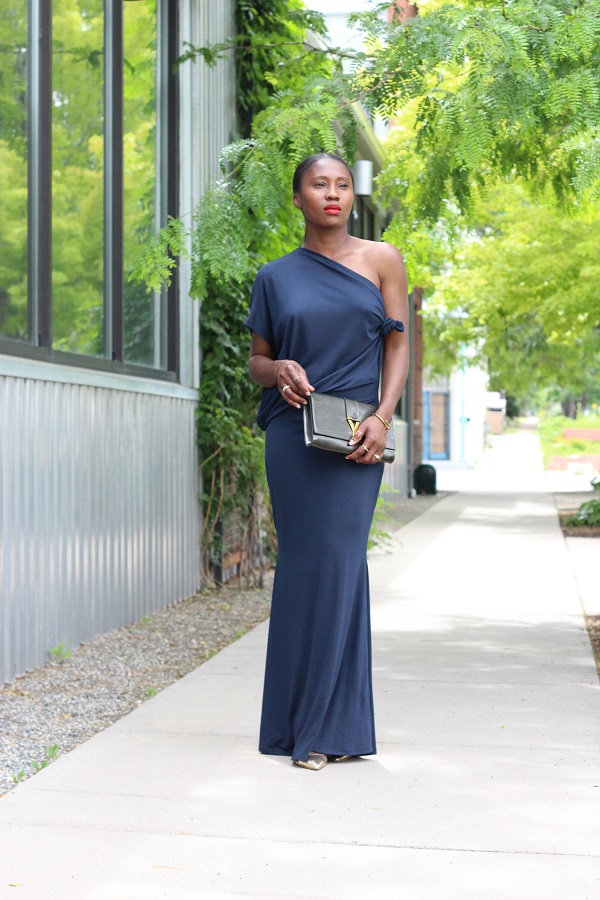 Dress: Ladyee Boutique, similar Here, Here, Here & Here
Clutch: Saint Laurent Paris, sold out, similar Here & Here
Shoes: J Crew, old, similar Here
Bracelet: Wanderlust + Co
Rings: Sydney Evans, Catbird, Catbird, Lagos & Kohls
Lips: Nars Heat Wave Lipstick

Hello all,
And the birthday celebration keeps on in this sexy, cool blue number.
Have you ever come across that piece that makes you feel so sexy and fierce in one try?
This is definitely one of those pieces for me. I placed this dress on, I immediately felt beautiful, sleek not to mention sexy, I know I don't often blog many pieces such as this stunning dress, but as a lady who loves having a world of a time with my wardrobe, this dress is definitely a game changer.
To add my twist to the dress, I decided to tie it off the shoulder and style it as a one sleeve asymmetrical piece; I guess it's just that versatile.
This dress is everything, I simply love it.
Well, off I go!