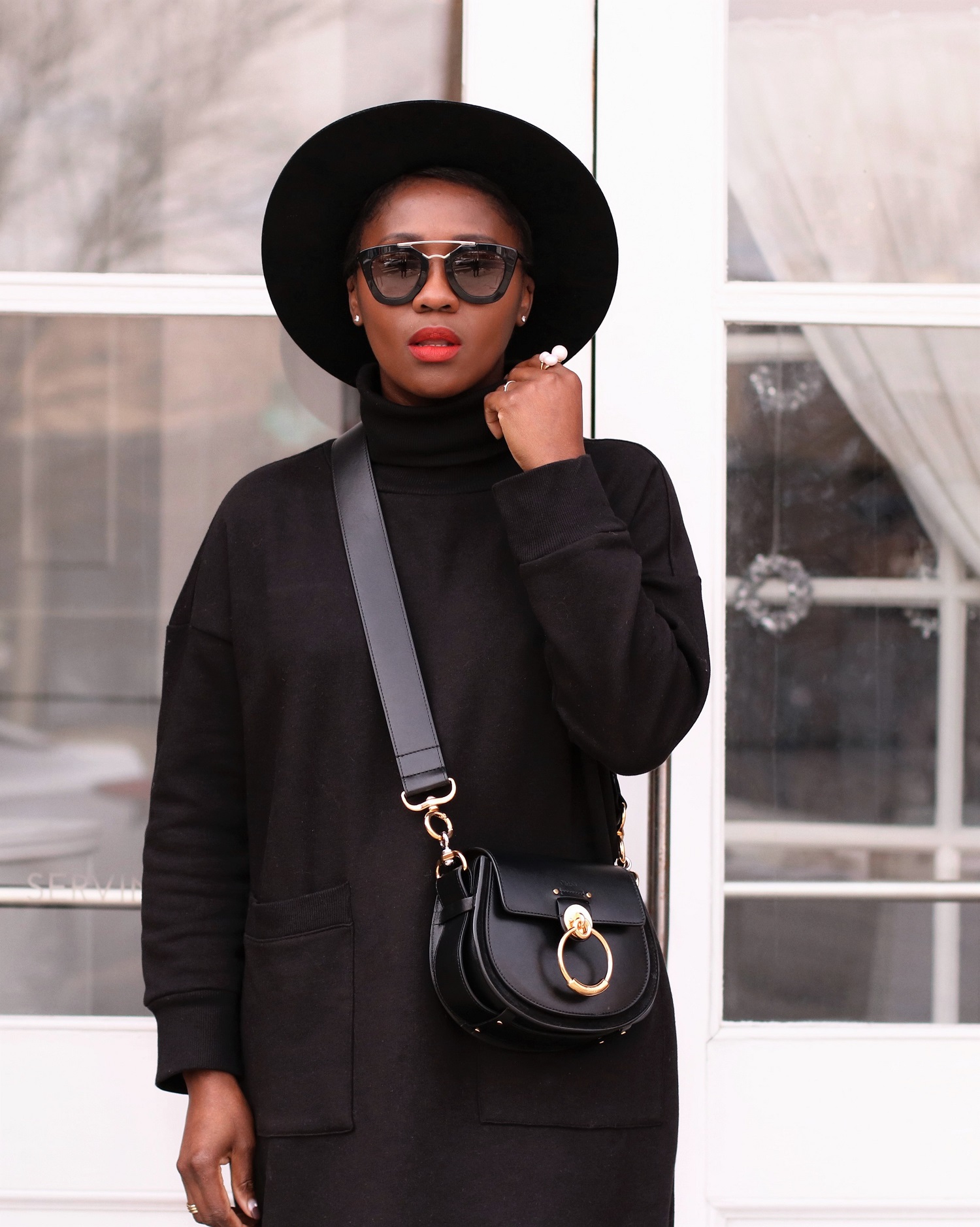 03/20/2019
ALL BLACK… FIRST DAY OF SPRING
I never shy away from styling all black outfits. They make for a chic, cool and beautiful fits. Though the Spring season is here, I'm fully aware there's still about a full month or so of cool weather ahead. That said, I'm sharing this current great dress find. I love this dress so much and I have literary worn it about 5 times since it's purchase.
It's absolutely comfortable, stylish and that perfect go-to piece. I truly can't get enough of it. One of my favourite details on the dress are the two oversized front pockets, which add a special touch to this classic piece. Last but not least, it's an absolute steal.
Thanks so much for stopping by and love to catch you here again soon!
xx, Ranti